News18.com Daybreak | 100% FDI in Single-Brand Retail and Other Stories You May Have Missed
Get a fresh dose of the news that matters, delivered directly to your inbox, every morning. The perfect way, to get you started and informed, for the day ahead.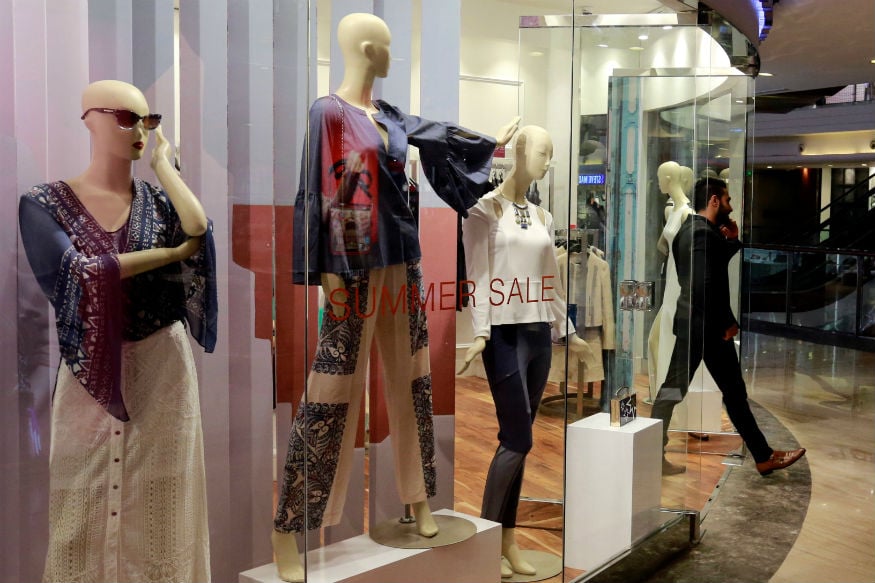 A shopper walks out of store at a mall in Mumbai on July 10, 2017. (Representative image/Reuters)
In case you missed it
The owners of 1Above pub, who were wanted in connection with the December 29 Kamala Mills fire that claimed 14 lives, have been arrested.
Can lawmakers continue to be lawyers? A three-member expert committee, constituted by the Bar Council of India to decide whether law makers can be lawyers, has decided to issue notices to more than 500 lawyers who are MPs, MLAs and MLCs. Some of the names that are under the radar include: Kapil Sibal, Abhishek Manu Singhvi, KTS Tulsi, P Chidambaram, Vivek Tankha, K Parasaran, Bhupendra Yadav, Meenakshi Lekhi, Pinaki Mishra, Satish Mishra and Ashwini Kumar. The final hearing will take place on January 22.
The Modi government, after a Cabinet meeting, allowed foreign companies to own up to 49% stakes in Air India. While FDI was already open in the private aviation sector, the government's decision has opened up the doors to FDI for India's national carrier. This comes at a time when the government is considering disinvestment of the national airline, which is faced with crushing debts and losses. Can this save the ailing Maharaja?
What will the 100% FDI in single-brand retail mean for the average Indian shopper? Find out here.
While the Congress led by chief minister Siddaramaiah and the main opposition BJP led by BS Yeddyurappa are engaged in a war of words over various issues and both of them are busy touring the state to mobilise the support, the third player JDS of the Gowda is busy fighting a family battle over Assembly tickets. According to a political analyst, who is close to Gowda, first, he has to win family election to win Karnataka later. It sums up everything. Large family and larger issues.
Just weeks after a special CBI court acquitted all accused in the 2G scam, the special public prosecutor (SPP) has told the CBI that there is "more than sufficient case" for appealing against the December 21 judgment.
Nearly 100 girls, who are studying at the government-run Kasturba Gandhi Residential Girls School in Prakasam district of Andhra Pradesh, have asked their parents to built toilets at home, else they would not visit home for the annual Sankranthi festival. Read their letter, here.
Hailing from the small but picturesque hill station of Manali, Aanchal Thakur created history when she became the first Indian to win an international medal in skiing after winning Bronze at the prestigious Alpine Ejder 3200 Cup organised by the Federation Internationale de Ski (FIS) — skiing's international governing body — at the Palandoken Ski Centre in Erzurum in Turkey.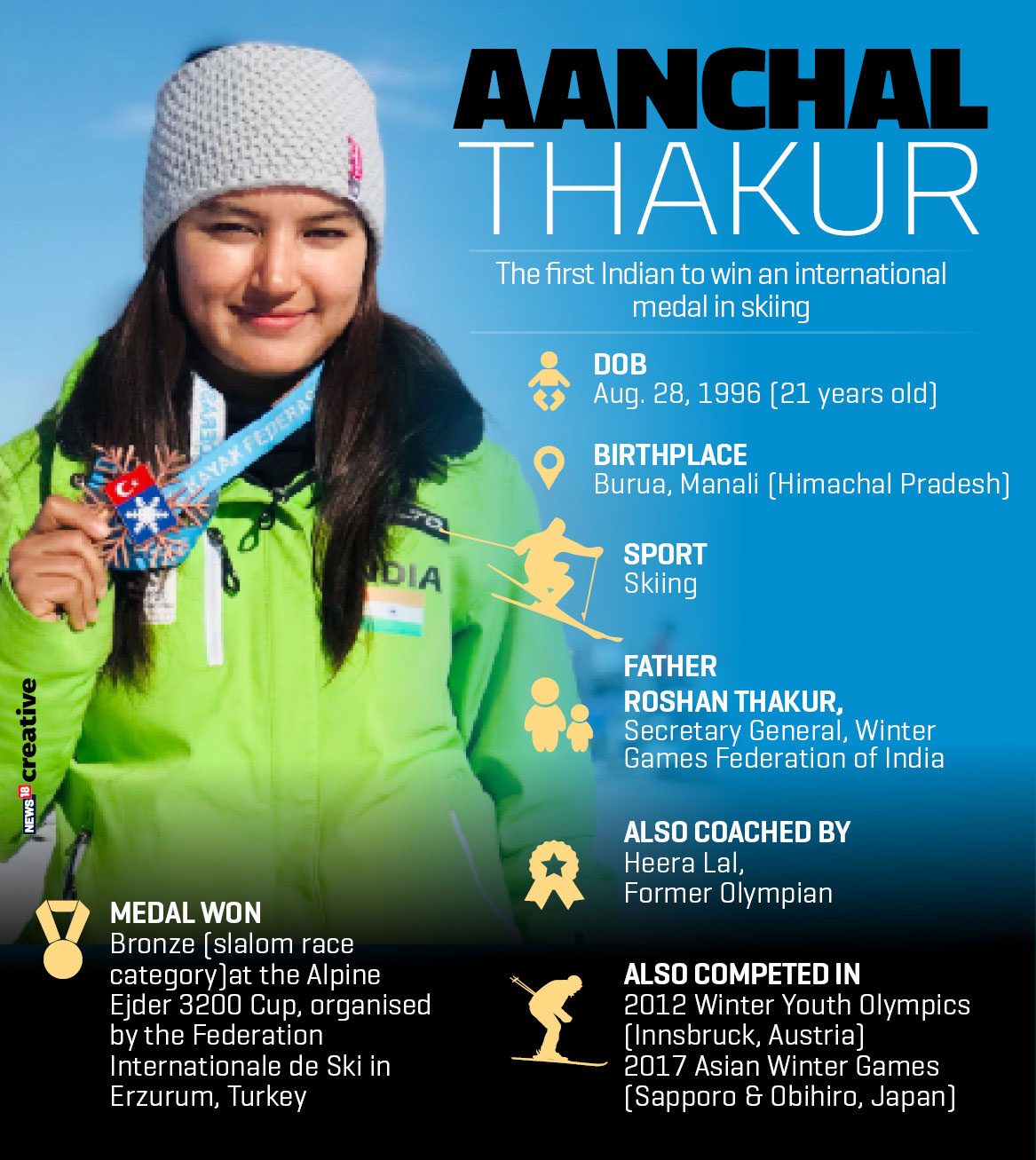 Uttar Pradesh Police have arrested two of the accused in the brutal gangrape-murder of a teenager in Chandpur in Bulandshahr. The two men, who are in their twenties, said they had picked the victim at random, 'for fun'.
Renowned scientist Sivan K has been named as the chairman of Indian Space Research Organisation (ISRO). But he's got no time to celebrate, he's already working on the 100th launch.
Eight hours of gruelling work every day for two years, Jalandhar Nayak has been single-handedly moving mountains to construct a 15-kilometre road, connecting his village Gumsahi to the main road in Phulbani town of Kandhamal district. All because, he wanted to make sure the children in his village can get to school.
The Indian Army has reportedly killed 138 Pakistan Army personnel in 2017 in tactical operations and retaliatory cross-border firings along the Line of Control (LoC) in Jammu and Kashmir.
British Prime Minister Theresa May inducted two Indian-origin MPs into the Conservative government, including Rishi Sunak, who is the son-in-law of Infosys co-founder Narayana Murthy.
At the age of 38, former Manchester United and England defender Wes Brown continues to play football at a competitive level so that when he retires eventually, it is without any regrets in retrospect. Brown, who signed his first professional contract at the age of 17, says the ISL has over the years improved in terms of quality. But, laments the lack of a singular league format. "I watched some of the ISL games previously on the internet, and I have watched some games from the I-League on TV while here. It's just a shame that the two are going on concurrently," shaking his head in disapproval as he makes his point.
Did you know Shahid Afridi scored his fastest ODI 100 using Sachin Tendulkar's bat? Or, that Sachin Tendulkar once batted with tissues in his underwear? Here's a list of secrets of Indian cricketers that you probably didn't know.
Agree or disagree?
In his characteristic style, Donald Trump did not mince his words while saying his own country has been foolish in giving billions in aid to Pakistan over the past decade and a half. While the Indian media plays up the statement and the government pats its back in a very 'we told you so' fashion, it would be in order to understand where such a strong and unequivocal statement is rooted and what could be the likely implication of such an eventuality to take tangible form. While the United States used Pakistan as a strategic base for training and launching unrest in Afghanistan to hurt Soviet interests, Pakistan used the aid from the 'big brother' to fructify its policy of "bleed India with a thousand cuts", writes Simrit Kahlon.
(Get a fresh dose of the news that matters, delivered directly to your inbox, every morning. The perfect way, to get you started and informed, for the day ahead. Subscribe to News18 Daybreak here.)
| Edited by: Huma Tabassum
Read full article
Next Story
Next Story
Also Watch

IPL 2019: KXIP Vs KKR, Can Russell And Narine Push KKR To Semifinals?
Live TV