In case you missed it
It was a short 5-minute drive from Vikramaditya Marg to Mall Avenue in downtown Lucknow. But that short journey by SP President Akhilesh Yadav to BSP chief Mayawati's residence buried the ghost of the infamous VVIP case, which broke the first SP-BSP alliance stitched together by Kanshi Ram and Mulayam Singh Yadav in 1993. After handing a shock defeat to the ruling BJP by defeating its candidates in two Lok Sabha seats that were earlier held by the party, Akhilesh Yadav thanked Mayawati for supporting his candidate and not fielding one of her own.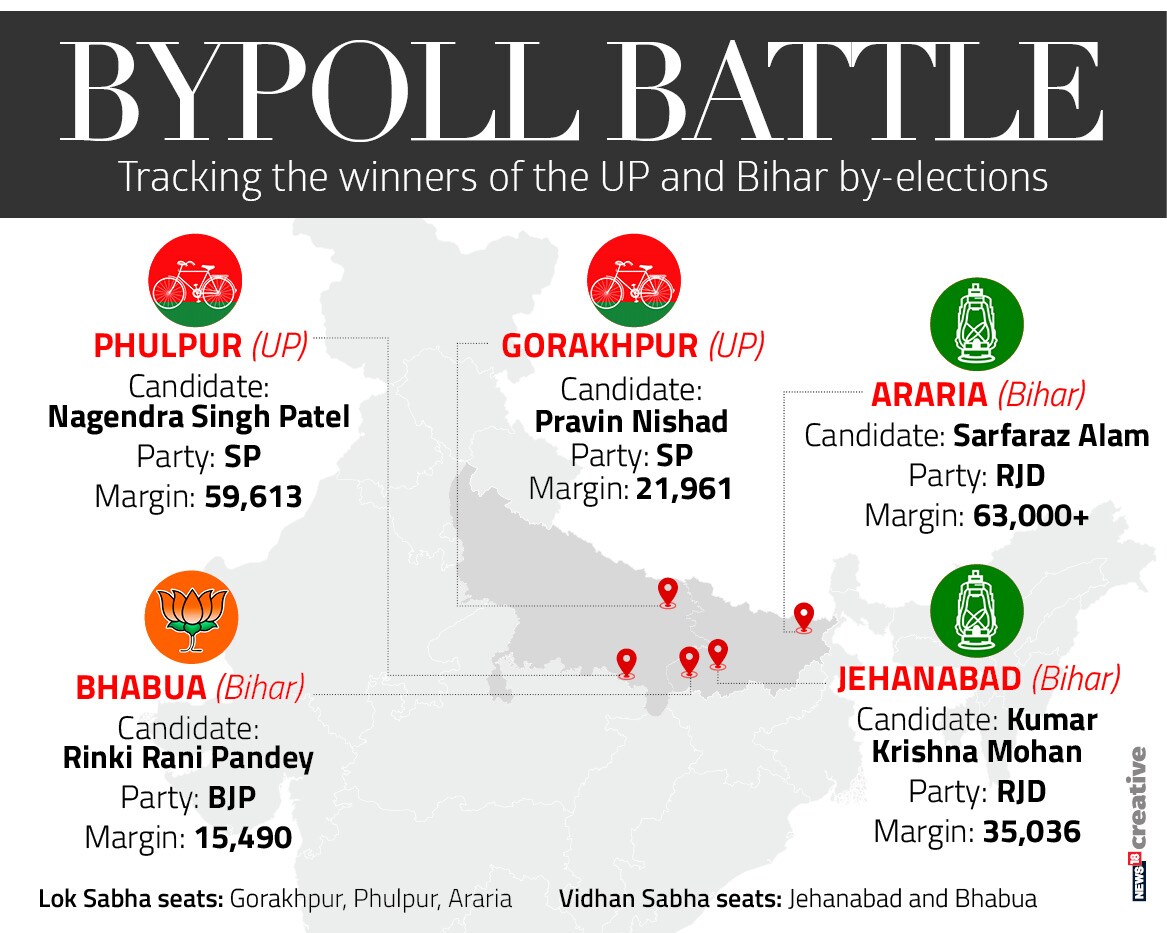 BJP leaders, including Uttar Pradesh CM Yogi Adityanath, have said they will go back to the drawing board after the BSP-SP combine defeated the ruling party in their bastion. A consolidation of opposition votes leading to its defeat in three Lok Sabha bypolls, including Gorakhpur, has shaken up the party as both Uttar Pradesh and Bihar are central to its strategy for winning the crucial 2019 General Elections.
Uttar Pradesh Chief Minister Yogi Adityanath blamed overconfidence for failing to realise the importance of the pre-poll understanding between Samajwadi Party and the Bahujan Samaj Party after BJP's stunning defeat in the Gorakhpur and Phulpur Lok Sabha bypolls.
Stephen Hawking never won the Nobel. How apt. That is evidence that it is difficult to put - in terms of a Nobel – to his intelligence and contribution to science. A quietly funny man who liked Superman – "He's everything I am not," he used to say, referring to Amyotrophic Lateral Sclerosis (ALS) that paralysed him gradually. He lived his cosmic dreams, becoming the first man with ALS to "fly" in Vomit Comet, a reduced gravity aircraft, to experience weightlessness. Arguably, the most famous physicist died early Wednesday at his home in England at the age of 76.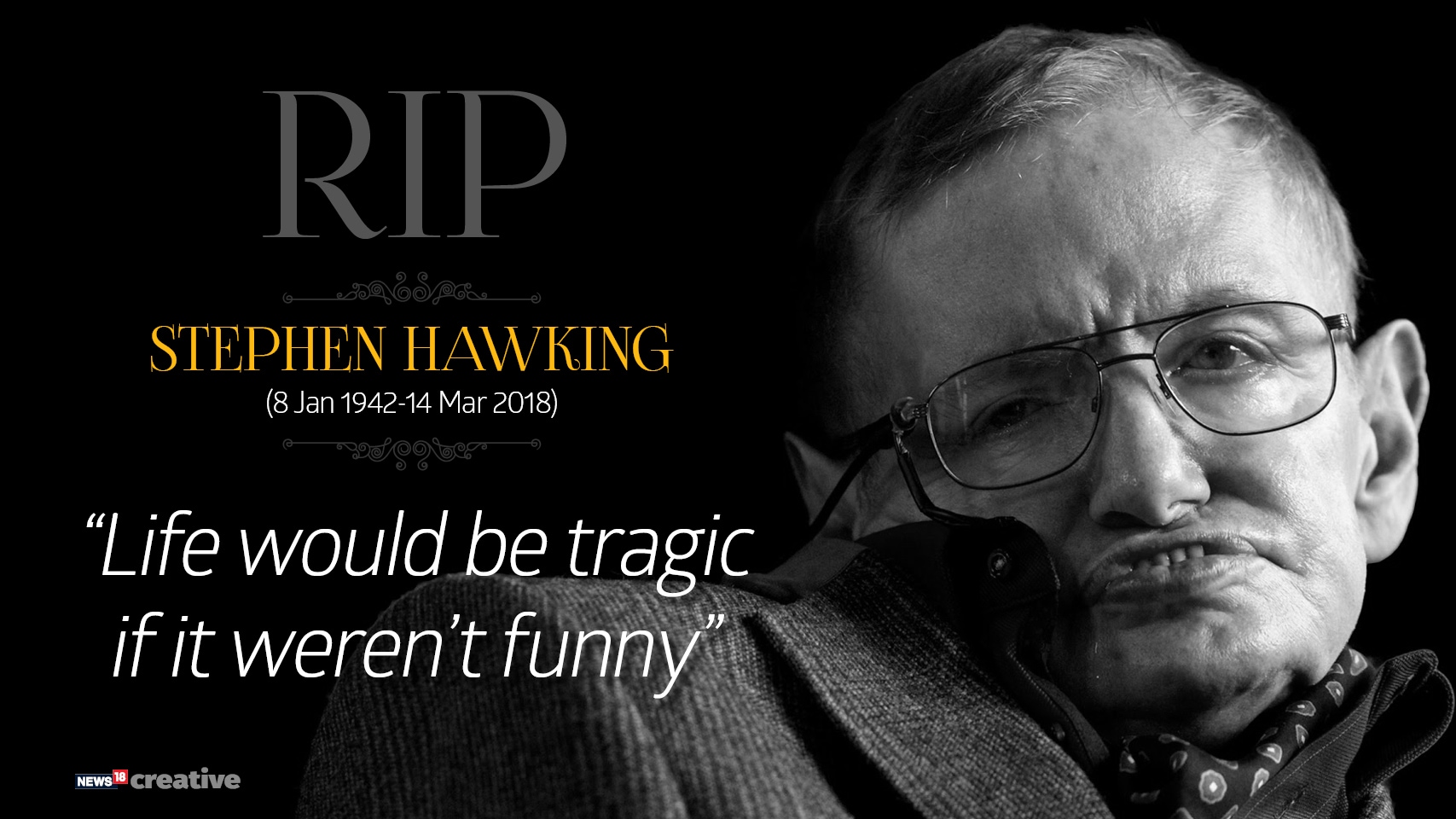 RBI Governor Urjit Patel sought more powers to deal with frauds at public sector banks (PSBs) saying that the current enforcement mechanism is "not perceived" to be a major deterrent for fraudsters relative to gains from such activities.
The Congress termed the passage of the Finance Bill without discussion in the Lok Sabha as a "black day", an attempt at "throttling" democracy and a "blot" on it. The Finance Bill, as well as the Appropriation Bill, were passed in a matter of 25 minutes during which Opposition parties and ruling NDA ally TDP shouted slogans and created a din. The Lower House was adjourned for the day immediately thereafter.
Some expensive private hospitals in India are cutting corners in the most critical area, the Intensive Care Units. This was revealed an investigation by CNN-News18 which visited several premier private hospitals in Indore and Bengaluru. Charak Hospital, in the heart of Indore, has a permanent doctor on duty in ICU who graduated with a degree in homeopathy with no formal training to practice critical care. Dr Dipender Soni told CNN-News18 about his eight years of experience as an 'ICU Specialist'. The homeopathy doctor said, "I take all the calls during an emergency, the senior doctors are consulted only on the phone afterwards."
Pakistan has summoned India's Deputy High Commissioner JP Singh over the alleged harassment of officials and families of the Pakistan High Commission in New Delhi and said such "despicable incidents" indicate "complicit unwillingness" of the Indian Government to protect foreign diplomats.
Despite a fiercely-contested battle, the Bihar by-elections results failed to indicate any decisive swing as both the RJD-led Mahagathbandhan and BJP-led NDA retained their respective seats. All winning candidates were relatives of the sitting representatives whose sudden demise necessitated the by-polls. However, the Mahagathbandan can still claim a moral victory as Nitish Kumar's return to the NDA fold seems to have failed to get winning votes.
Members of Shri Ayutchandi Mahayagna Samiti in Meerut have now found an indigenous way to curb pollution. To bring their noble thought to reality, they have decided to burn 500 quintals of mango wood in a nine-day-long "mahayagna." Really. Here are 11 times Indians proved that they can do without science (Or common sense).
Agree or disagree?
There is a huge irony for the Congress in Phulpur by-election results. The party even polled lesser votes than Independent candidate and mafia don Ateeq Ahmed in the seat which was once represented in the Lok Sabha by Jawaharlal Nehru. But in the Phulpur loss as well in Gorakhpur there is an important lesson for the anti-BJP alliance in Uttar Pradesh - a Bihar-like mahagathbandhan may not be as effective in UP. Perhaps a triangular fight, as was seen in these elections suits the SP-BSP combine and perhaps the Congress as well. The Congress 'staying' out of alliance may have aided SP-BSP in Uttar Pradesh bypolls.
On reel
The genius physicist Hawking had discovered that black holes leak energy and fade to nothing. This concept was called 'Hawking radiation'. He worked out that space and time have a beginning in the Big Bang and an end in black holes. RIP, Professor.
(Get a fresh dose of the news that matters, delivered directly to your inbox, every morning. The perfect way, to get you started and informed, for the day ahead. Subscribe to News18 Daybreak here.)