News18.com Daybreak | Nitin Gadkari-Shehla Rashid Spar on Twitter, Assam Lynching & Other Stories You May Have Missed
Get a fresh dose of the news that matters, delivered directly to your inbox, every morning. The perfect way, to get you started and informed, for the day ahead.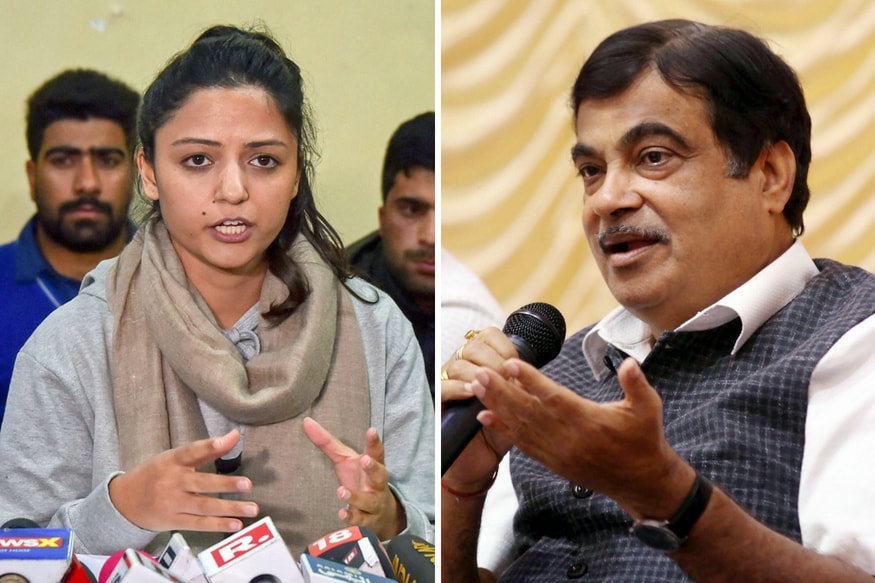 File photos of Shehla Rashid and Nitin Gadkari. (PTI)
In case you missed it
Modi 'assassination' plot: NCP chief Sharad Pawar has joined the larger opposition narrative that the apparent assassination plot against Prime Minister Narendra Modi was devised to garner sympathy for him. "They say there was a threatening letter. I spoke to a retired police officer, who had worked for CID. He said there is no substance in the letter. The letter is being used to garner people's sympathy," Pawar said while addressing a gathering in Pune.
Meanwhile, Union minister Nitin Gadkari threatened legal action against activist Shehla Rashid after she alleged his complicity in a plot to assassinate Prime Minister Narendra Modi. Besides Gadkari, the former JNU students' union vice-president also levelled the allegation against the RSS and alleged that the motive was to blame the assassination on Muslims and Communists.
Another Mallya? Nirav Modi, the billionaire jeweller at the heart of a more than Rs 13,400 crore fraud case in India, has fled to the UK, where he is claiming political asylum. Punjab National Bank, India's second-largest state-run bank, said earlier in 2018 that two jewellery groups headed by Modi and his uncle Mehul Choksi had defrauded it of about Rs 13,400 crore by raising credit from overseas branches of other Indian banks using illegal guarantees issued by rogue PNB staff at a Mumbai branch over several years.
The big meet: President Donald Trump and North Korean leader Kim Jong Un converged on Singapore, the island city-state on Sunday ahead of one of the most unusual and highly anticipated summits in recent world history. The meet is supposed to be for the two leaders to settle a standoff over Pyongyang's nuclear arsenal. Meanwhile, Singapore has announced that it will spend about 20 million dollars to host the historic summit.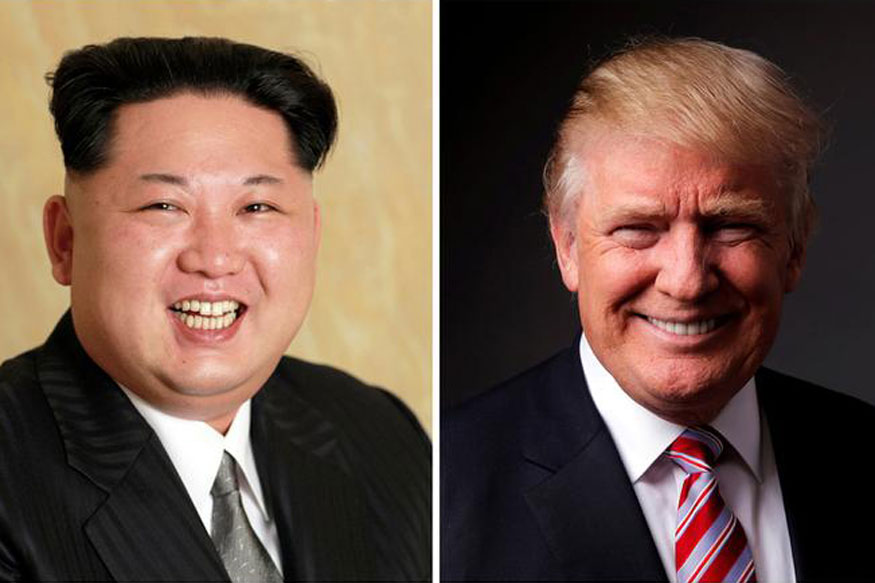 Mistaken identity: Two youths from Guwahati were battered to death in Assam's Karbi Anglong district on Friday night on suspicion of being child lifters. Police said Abhijit Nath and Nilutpal Das were on their way to the Kanthe Langshu picnic spot when their vehicle was attacked by a group of men at Panjuri Kachari village, 16 km from Dokmoka town. Eyewitnesses said the two boys were brutally hit by bamboo poles and wood, and tortured to death by a mob of 'inebriated' villagers. A disturbing video that emerged in local media showed the two youths begging for mercy – their face and body smeared with blood.
New leader on the block: Madhya Pradesh is witnessing another son-rise as Mahanaryaman Scindia, representing one of the most influential political families of Madhya Pradesh - the Scindias - is busy enhancing his public relations skills in Gwalior-Chambal region, a stronghold his family has ruled for ages. At the time when Jyotiraditya Scindia is taking whirlwind tours across the state, Mahanaryaman is helping his father by reaching out to places where the latter is not able to visit due to shortage of time.
Job alert: In a break from past and a major move aimed at bringing domain expertise to policy making, the government has decided to allow for lateral entry for private sector specialists in select departments, according to a hiring notice issued by the government. The central government is looking to hire "talented and motivated" Indians to join its rolls as a joint secretary. Besides expertise, to qualify for the post one must be at least 40 years on July 1, 2018 and must be a graduate from a recognised university or institute, said the advertisement notice.
Political movements: Congress leader Sharmistha Mukherjee has ruled out her father and former president Pranab Mukherjee's return to active politics after the Shiv Sena suggested that the RSS might be planning to prop him up as a potential prime ministerial face in 2019.
CM's cheque bounces: After Alok Mishra scored 93.5 percent marks in his UP Board High School results and was ranked seventh in the state, Chief Minister Yogi Adityanath called him to felicitate him. The CM presented him a cheque of Rs 1 lakh for his hard work and achievement. However, the cheque and the Mishra had to pay a fine.
Agree or disagree?
Former President Pranab Mukherjee's much-talked-about visit to the RSS headquarters in Nagpur has brought to the fore an intense debate in the Congress on whether or not the Grand Old Party should follow political untouchability in public life. There is a sharp divide in the party, with a section of leaders contending that the 'leopard cannot change its spots' and therefore the saffron forces needed to be fought off in the best possible manner. Another section feels that the party is harming its own cause by constantly targeting the RSS, which has developed deep roots in society since its inception 90 years ago and needs to be engaged with intelligently and innovatively.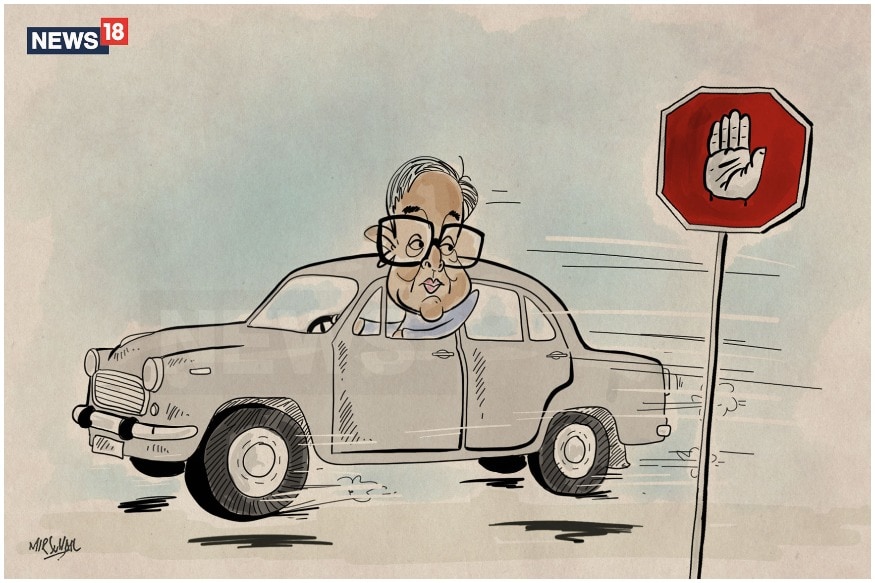 Illustration by Mir Suhail.
Anthony Bourdain was found dead early Friday morning. The Parts Unknown host, former chef, and outsize media personality had been in Strasbourg, France, working on an upcoming episode of his show when his friend and frequent co-traveler chef Eric Ripert found him in his hotel room. In an obit for Bourdain, Shantanu David writes how he was influenced by Bourdain. "Through his writing and his TV shows, Bourdain coaxed us to go out and explore the world, to meet someone new, to eat a previously unknown food, to down that shot of strange liquor. He taught us to step out of our comfort zone in the chance of finding something amazing, and going out again even if we didn't. Bourdain, in many ways, revolutionized the travel show experience, tearing away its cheerful, sanitized façade."
The Sangh is not seen to be anti-Congress, but rather anti-Gandhis, writes Pallavi Ghosh. The senior political editor opines that the more Rahul Gandhi holds the RSS responsible for the assassination of the Mahatma, the RSS would want to use Congress leaders (sans the Gandhis) as an endorsement of their ideology. The perfect example of which was Pranab Mukherjee. For them, Mukherjee is the best face of the Congress and it suits them to use this visit repeatedly to snub the Gandhis.
On reel
At 53, Sangeeta Bahl recently became the oldest woman to climb Mt Everest, which, at 8,848 metres, is the tallest peak in the world. Everest was the 6th summit Bahl scaled. Meet her, here.
(Get a fresh dose of the news that matters, delivered directly to your inbox, every morning. The perfect way, to get you started and informed, for the day ahead. Subscribe to News18 Daybreak here.)
| Edited by: Huma Tabassum
Read full article
Next Story
Next Story
Also Watch

IPL 2019: KXIP Vs KKR, Can Russell And Narine Push KKR To Semifinals?
Live TV