Nirav Modi's Flagship Company, Firestar Diamond, Files for Bankruptcy in New York
The company has listed assets and liabilities in the range of $50 million (Rs 325 crore) to $100 million (Rs 650 crore), according to a court filing in New York.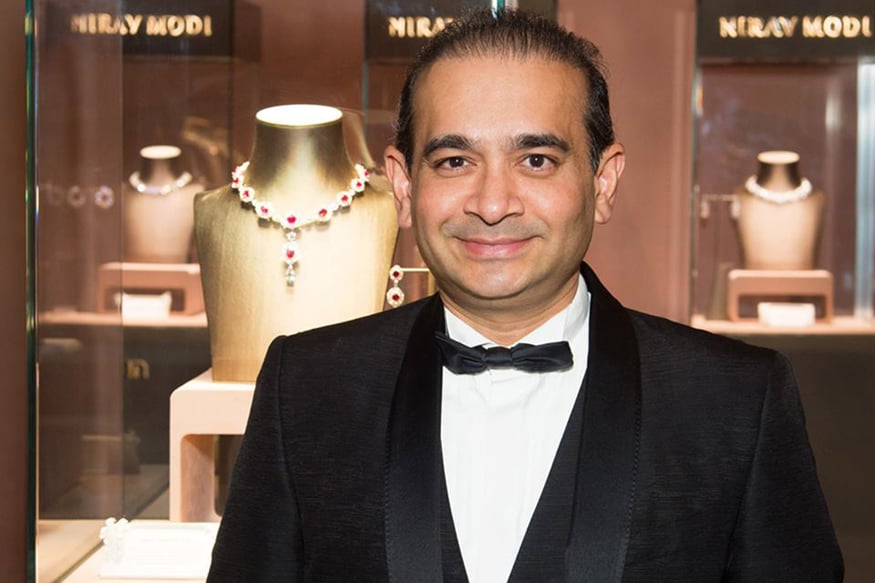 File photo of fugitive diamantaire Nirav Modi.
New York: Firestar Diamond Inc, the flagship company of billionaire jeweller Nirav Modi, who is at the centre of India's biggest-ever bank scam, has filed for bankruptcy in the United States.
The company has listed assets and liabilities in the range of $50 million to $100 million, according to a court filing in the Southern District of New York on Monday.
The bankruptcy filing includes Firestar's A. Jaffe Inc. wedding jewelry affiliate and Fantasy Inc. affiliate, and estimates the numbers of creditors at between 50 and 99. The company's diamond operations span the US, Europe, the Middle East and the Far East, according to its website.
State-run Punjab National Bank had earlier this month unearthed fraudulent transactions at one of its Mumbai branches, the amount of which was earlier pegged at Rs 11,400 crore but has now risen to roughly Rs 12,700 crore.
In a statement, the Central Bureau of Investigation has said that Punjab National Bank (PNB) has informed the agency that a further scam of Rs 1,251 crore has been detected in respect to Gitanjali Gems. The total value of the scam is now estimated to be Rs 12,636 crore.
That the quantum of the fraud could be higher was first revealed by the PNB to the Bombay Stock Exchange in a late-night stock filing on Monday. "We have to inform that quantum of reported unauthorised transactions can increase by USD 204.25 million (approximately)," PNB had said.
Modi, founder of Firestar Diamond, and his uncle Mehul Choksi, who owns Gitanjali Gems Ltd, Modi, has dressed actresses, including Kate Winslet and Priyanka Chopra. He has been accused of defrauding PNB and colluding with two employees of the bank for the scam.
Get the best of News18 delivered to your inbox - subscribe to News18 Daybreak. Follow News18.com on Twitter, Instagram, Facebook, Telegram, TikTok and on YouTube, and stay in the know with what's happening in the world around you – in real time.
Read full article
Live TV