Not Happy With State of Affairs at Credit Rating Agencies: SEBI Chief
Capital markets regulator SEBI on Monday said it is "not happy" with the current state of affairs at credit rating agencies and will soon initiate public discussion for a new set of norms for them.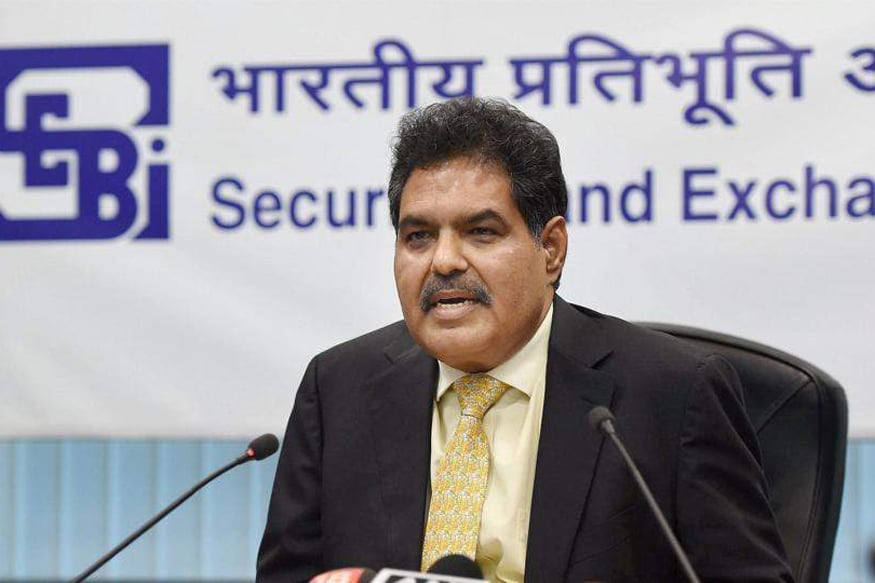 File photo of SEBI chief Ajay Tyagi. (PTI)
New Delhi: Capital markets regulator SEBI on Monday said it is "not happy" with the current state of affairs at credit rating agencies and will soon initiate public discussion for a new set of norms for them.
The comments come within days of the watchdog tightening disclosure norms for the credit rating agencies (CRAs) amid concerns about delayed rating action regarding debt-ridden firms.
"We are bringing out a discussion paper within a month," Ajay Tyagi said in reply to a question on how would SEBI deal with the situation if CRAs fail to adhere to the new set of stricter norms.
He further said the regulator will look at the views from all stakeholders before taking a final call.
"We are not happy with the current state of affairs at the credit rating agencies," the Sebi chairman said in a strong message for CRAs which have been facing a lot of flak of late, especially with regard to limited warnings from their side about defaults made by companies on bonds.
SEBI asked CRAs last week to proactively monitor financial health, including share price movement, of companies to provide timely and accurate ratings on their debts. The decision followed several instances of CRAs not taking cognisance of delays in servicing debt obligations by the issuers they rate, even though the information has already been discounted by the market.
Besides, the Securities and Exchange Board of India (SEBI) has increased disclosure requirements for CRAs and want them to monitor the exchange websites for disclosures made by the issuers.
SEBI asked the rating agencies to carry out a review of the ratings upon the "occurrence of or announcement/news of material events", including financial results, any significant decline in share/bond prices of the issuer or group companies if it is not in line with the overall market movement and any attachment or prohibitory orders against the company.
Besides, the rating agencies would have to seek a 'No Default Statement' from the issuer at the end of every month.
Under the new norms, CRAs have been asked to collect information and conduct monthly review of timely debt servicing. This monthly exercise would cover all borrowings, including NCDs, term loans and working capital.
According to sources, companies are fearing that delay of even one day in sending the report would lead to immediate action and downgrades.
Besides, public sector banks fear flurry of downgrades, even for minor and technical defaults. Besides, they fear for further increase in non-performing assets (NPAs) due to such actions. The downgrades will further impact ability of small and medium enterprises to raise financing, sources said.
Ratings agencies, at their part, said that they are ill-equipped to conduct monthly reviews without receiving adequate time to beef up their employees strength, they added.
In the rating action, disclosure report by the CRAs would include key financial indicators and ratios for the issuer for the last and current financial year, in tabular form, as well as any other significant information relevant to the issuer and its sector, the regulator said.
SEBI has also asked the CRAs to make disclosures in case of considerable delay in providing information by the issuer.
"If the issuer does not share information sought by the CRA within seven days of seeking such information from the issuer, even after repeated reminders... the CRA shall take appropriate rating action depending upon the severity of information risk...," it said.
Rating agencies have to accept an appeal from the issuer with regard to review of rating within five working days.
"In case rating is not accepted by the issuer within a month of communication of rating by the CRA to the issuer, the same shall be disclosed as 'Non Accepted Rating' on the CRA's website," SEBI said.
The CRAs have been advised to refrain from giving indicative ratings without having a written agreement in place.
"In case such indicative ratings are provided by the CRA, it shall be considered as aiding and abetting the issuer in suppression of material information by the CRA," SEBI said.
Last month it said it plans to soon come out with a detailed discussion paper on CRAs as it seeks to check the menace of rating shopping and pick-and-choose approach in their actions.
SEBI has also asked Debenture Trustees to have adequate systems to ascertain the status of payment of interest or principal by issuer companies on due dates in a timely manner and efficiently share such information with the CRAs. The stock exchanges have been asked to disclose the information submitted by the Debenture Trustees immediately on the website.
Get the best of News18 delivered to your inbox - subscribe to News18 Daybreak. Follow News18.com on Twitter, Instagram, Facebook, Telegram, TikTok and on YouTube, and stay in the know with what's happening in the world around you – in real time.
| Edited by: Bijaya Das
Read full article
Next Story
Next Story
Also Watch

IPL 2019: KXIP Vs KKR, Can Russell And Narine Push KKR To Semifinals?
Live TV