Political Expediencies Can't Dictate Capital Buffer for Banks, Says Senior RBI Official
Executive director Sudarshan Sen said our banking system is short of at least Rs 4 trillion in capital if we were to follow the global best practices even at an 8 percent capital buffer.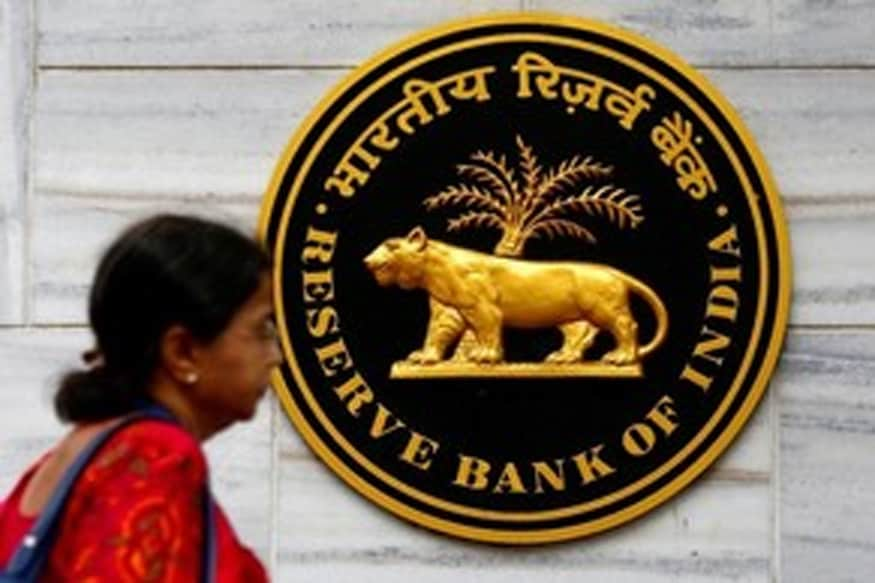 File photo of RBI logo (Reuters).
Mumbai: In a scathing attack on the government demand for liberalising capital norms for banks, a senior Reserve Bank official Thursday made it clear that lenders aspiring to meet the bare minimum core buffers will be condemned to stay poor and warned that banking regulations should not be based on political expediencies.
Executive director Sudarshan Sen said our banking system is short of at least Rs 4 trillion in capital if we were to follow the global best practices even at an 8 percent capital buffer.
In a short 12-minute speech, Sen also said the lenders will have to set aside up to Rs 2 trillion more in supervisory capital soon and doubted if the ongoing insolvency resolutions will yield good returns for banks. An additional Rs 2 trillion will be needed to make adequate provisions for dud assets as per global norms.
"We need to reflect that banks which choose to operate at this poverty line of minimum capital, would be condemned to stay poor," Sen said, speaking at an event organised by the Business Standard newspaper.
"Do we really want our banks, particularly those owned by the sovereign, to live hand-to-mouth at the poverty line of minimum capital," Sen wondered aloud.
He went to the extent of saying that "when the going gets tough, it is the banks with capital which will get going and those without it will be punished by the ecosystem".
In the comments that come amid repeated demands from key finance ministry mandarins to lower the core capital requirements and align it to the global levels, Sen suggested that the debate over capital buffers itself is irrelevant, and the numbers 8 or 9 percent does not matter.
The Basel III norms prescribe 8 percent core capital buffer for banks-something the government is basing its arguments on.
"The more meaningful debate, which really should be happening is what should be the optimum level of capital for our banks, given the ground realities and not just expediency," Sen argued.
It can be noted that the lowering of the capital requirements will release more lendable funds for the banking system, which is very important for government headed to polls in a few months.
"We shouldn't really be debating whether the poverty line should be 8 percent or 9 percent because that is not where we want to be," Sen said.
The central banker said internationally, banks in jurisdictions that require 8 percent minimum capital effectively operate at around 14 percent or even higher.
He also lashed out at the demand for making an exception for the state-run lenders on capital requirements because of the implicit government guarantee that they possess, describing it as "spurious reasoning" which has risks like moral hazard, losing market credibility and not allowing a level-playing field.
"A downturn in the business cycle is accompanied by not only in the financial sector but also on the fiscal front.
In such a situation, a government would also face constraints in generously recapitalising banks leading to a situation where the government-owned banks will get driblets of capital which is just enough to meet the minimum regulatory capital but inadequate for growth," Sen warned.
"Business cycles and financial crises are old companions and they are here to stay," Sen added.
On the debate over the countercyclical capital buffers (CCB), where the RBI board had done some relaxations at its last meeting on November 19, Sen likened our situation to travelling on a rickety public transport.
"For many banks, the CCB is the only capital that lies over the bare bones of minimum capital. That's it and there is nothing more. Either you sit in a nicely cushioned Mercedes or you sit in a state transport bus with a bench seat. And most of us are on a bench seats today," Sen said.
In other countries, the CCB sits over tier 1 & 2 capital and therefore, there is not much of a concern when there is a drawdown in cases of stress as the capital is meant to support in that situation.
Sen explained the tier 1 comprises supervisory capital, which the RBI team computes, but do not enforce.
"If this were to be enforced, it would lead to additional capital requirements north of Rs 2 trillion...it is possible in times to come that banks will be required to hold supervisory capital," Sen said.
The official also said we are one of the few countries which has the highest NPAs which are not adequately provided for, which calls for making more provisions beyond the mandated 50 percent for NPAs at present.
He said given the progress on the cases under the bankruptcy code, it is unlikely that the ongoing resolutions will yield more than what the banks are getting at present.
"Given the fact that recovery rates are so low in our country even under the IBC, I am not sure whether we are going to see any great improvement in the recovery rates if what we see happening today continues," he said.
There is a need to recognise the distinction between provisions and capital, even though there is an interplay between the two. While the former is the amount of money set aside for expected losses, the latter is the money set aside for unexpected losses, he explained.
Since our system goes by an external credit rating onassets and is not based on past experience with recoveries, Sen said to make a comment on the 8 percent versus 9 percent is out of place.
If we were to elevate ourselves to the global standards of setting capital aside as per the past experiences and not as per external credit ratings, getting to the 8 percent mark will require another Rs 2 trillion, he warned.
Sen said there is a need to ponder over what we need to do in terms of capital, competencies and corporate governance to be better prepared for the next crisis when it comes.
Get the best of News18 delivered to your inbox - subscribe to News18 Daybreak. Follow News18.com on Twitter, Instagram, Facebook, Telegram, TikTok and on YouTube, and stay in the know with what's happening in the world around you – in real time.
| Edited by: Ahona Sengupta
Read full article
Next Story
Next Story
Also Watch

Popcorn With Smoke, Pizza Dosa And Quirky Food Experiments At Horn Ok Please
Live TV