Decision on Railway fare hike in a few days: Sadananda Gowda
He added that the ministry will be discussing FDI in Railway with the Commerce Ministry.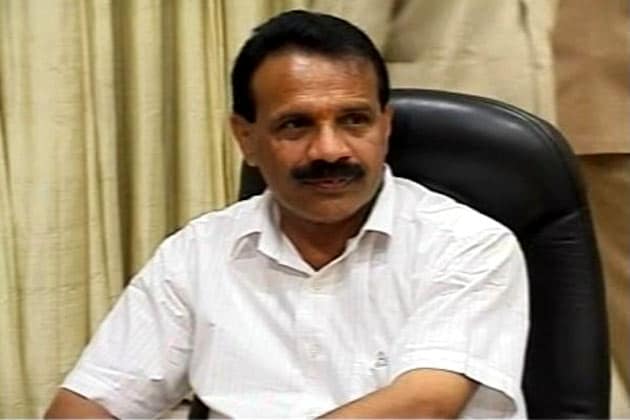 He added that the ministry will be discussing FDI in Railway with the Commerce Ministry.
New Delhi: Railway Minister DV Sadananda Gowda on Thursday said that the decision on fare hike will be taken in a few days. The remarks came just weeks before the Narendra Modi government will table its maiden Railway Budget.
Gowda helds a meeting of General Managers of Railway and various Public Sector Units. He added that the ministry will be discussing Foreign Direct Investment (FDI) in Railway with the Commerce Ministry.
On Tuesday, Gowda had said that Prime Minister Narendra Modi will take the final decision on fare hike. Government sources had said that the Prime Minister was against a sharp rise in passenger rail fares. However, sources had said that the Prime Minister's Office has been told that the hike was inevitable for both passenger and freight fares.
Government sources added that the PM was reluctant to increase passenger fares of sleeper class, but may agree to hike AC 1st class and 2nd AC fares.
Sources said a marginal increase in freight fares is expected of up to 5 per cent.
The UPA government had left passenger fares unchanged in the interim Railway Budget in February ahead of the general elections, presenting a vote-on-account leaving the difficult job of managing the national transporter's weak finances to the next government. Railways had announced hike on May 16 in both passenger fares and freight rates by 14.2 per cent and 6.5 per cent respectively from May 20. However, the hike notification was put on hold later in the day leaving the decision to the next Railway Minister.
Railways was aiming to garner Rs 8000 crore through the increase in passenger and freight charges last month. Currently, Railways is facing severe financial crunch with passenger subsidy touching Rs 26,000 crores.
Shortage of financial resources is a key constraint to railways following the desired path, said the official, adding the focus of the Rail Budget will be on safety, security and service. While the national transporter needs a huge investment to upgrade its signalling system and strengthening the track to prevent accidents, it doesn't have enough money to do that.
The operating ratio, a measure of expenses as a percentage of revenue, was seen deteriorating to 90.8 per cent in 2013-14 compared with a budgeted 87.8 per cent and 90.2 per cent in 2012-13. Railways have targeted to improve this to 89.8 per cent in 2014-15.
(With additional information from PTI)
Get the best of News18 delivered to your inbox - subscribe to News18 Daybreak. Follow News18.com on Twitter, Instagram, Facebook, Telegram, TikTok and on YouTube, and stay in the know with what's happening in the world around you – in real time.
Read full article
Live TV