RBI Behind Curve on Rate Cuts, Say Frustrated Govt Officials
The RBI lowered its main policy rate by 25 basis points to 6 percent, its lowest since November 2010, but senior officials argue with inflation below target and private investment contracting it should have cut by 50-75 basis points.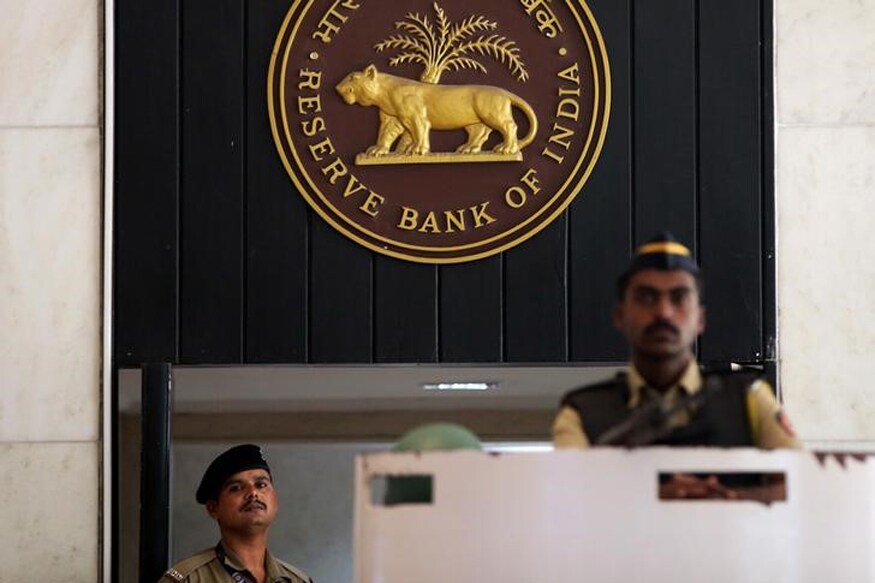 Representative image.
New Delhi: Senior government officials say the Reserve Bank of India (RBI) should have cut interest rates more aggressively on Wednesday, signalling fresh tensions between New Delhi and the Mumbai-based central bank on how to revive economic growth and create jobs.
The RBI lowered its main policy rate by 25 basis points to 6 percent, its lowest since November 2010, but senior officials argue with inflation below target and private investment contracting it should have cut by 50-75 basis points.
Although these officials requested anonymity after Prime Minister Narendra Modi ordered them not to challenge the RBI in public, their comments recall the divergence in views that preceded the abrupt departure last year of Governor Raghuram Rajan.
While stopping short of questioning the inflation-targeting framework introduced on Rajan's watch, they expressed disappointment that outside members of a new Monetary Policy Committee nominated by Modi's government were not challenging the RBI's hawkish 'house' view more robustly.
"What can we do if the RBI doesn't see that India's headline inflation is now below Europe's level?" said one of the officials. "Ideally, rates should have been lowered by at least 50 basis points, if not 75 basis points."
A slide in inflation to 1.5 percent, its lowest in at least five years, reflects a structural shift, this official said. With domestic demand weak and farm output set to recover, inflation should stay below the RBI's 4 percent central target for one to two years, he added.
"We are missing a golden opportunity to revive the economy," said a second official. Added a third: "The RBI is behind the curve again and its baby steps will not help much."
The officials were keen to avoid a public row, mindful of a call by Modi adviser Arvind Panagariya in 2015 for a big rate cut that drew a rebuke from Rajan. Panagariya said this week that he is stepping down as head of Modi's main policy advisory body to return to academia.
Although the RBI is not statutorily independent from the government, it has long enjoyed broad autonomy on interest rates. Most analysts believe the RBI, which kept its neutral stance on Wednesday, will hold rates unchanged through 2019.
NEGATIVE SHOCKS
Another senior official, speaking before the rate decision, said the government's greatest challenge was to revive private investment at a time when growth was being sustained by government spending. Incremental cuts won't lift capital expenditure, he said.
Economic growth slowed to a two-year low of 6.1 percent in the quarter to March, reflecting the impact of Modi's shock decision last November to scrap high-value bank notes in a bid to purge the economy of illicit or undeclared "black cash".
Another major reform, the launch of a national Goods and Services Tax (GST) on July 1, has caused a sharp contraction in both manufacturing and services.
Even though the GST is expected to deliver growth benefits after initial teething troubles, aides to Modi want a quicker fix in the form of rapid monetary easing to fire up a recovery.
The RBI says that with both corporate and bank balance sheets weighed down by bad loans, rate cuts alone would not be enough to kick-start investment. Addressing this so-called twin balance sheet problem is the more pressing priority.
HOUSE VIEW
A fifth official criticised the three external MPC members, nominated by the government, for failing to challenge the caution shown by Governor Urjit Patel and others on the policy board.
"If the minutes of the meetings are anything to go by, they appear to be relying mainly on the research and analysis of the RBI," this person told Reuters.
Four of the six MPC members, including two outside members, voted on Wednesday in favour of the quarter-point rate cut.
Outside member Ravindra Dholakia backed a half-point move while RBI insider Michael Patra voted against easing.
To avoid a public bust-up before the RBI policy meeting, the finance ministry had delayed publication of a mid-year update to Chief Economic Adviser Arvind Subramanian's Economic Survey that officials say will address monetary policy.
The RBI has long rejected overtures that might be seen as impinging on its autonomy, including turning down a Finance Ministry request for a meeting with MPC members before its June 6-7 meeting.
Such an exchange of views should be possible, said one source close to the MPC: "We have to work in close coordination, not against each other," this person said.
| Edited by: Bijaya Das
Read full article
Next Story
Next Story
Also Watch

IPL 2019: KXIP Vs KKR, Can Russell And Narine Push KKR To Semifinals?
Live TV
Countdown To
Elections Results
To Assembly Elections 2018 Results