RBI Cuts Key Rate by 25 Basis Points, Home and Auto Loans to Get Cheaper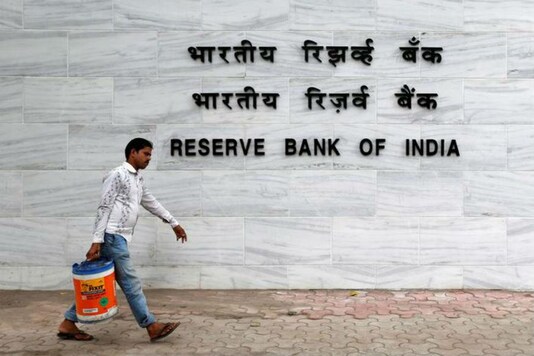 File photo of Reserve Bank of India (Photo: Reuters)
This is the first rate cut since October 2016 and the interest rate is now at 6-year low.
Last Updated: August 2, 2017, 18:21 IST
Edited by: Aakarshuk Sarna
FOLLOW US ON:
New Delhi: The Reserve Bank of India has cut its benchmark interest rate by 25 basis points to 6 per cent, citing moderation in inflation and weakening industrial activity. The decision, taken after two days of deliberations by the Monetary Policy Committee, is likely to lower EMIs for home, auto and personal loans.
This is the first rate cut since October 2016 and the interest rate is now at a six-year low. In line with record low retail inflation, the RBI Governor headed MPC cut policy repo rate by 0.25 per cent and the reverse repo by a similar proportion to 5.75 per cent.
"In June, retail inflation measured by year-on-year changes in the CPI plunged to its lowest reading in the series based to 2011-12," the RBI said in the monetary policy statement.
"Prices of food and beverages, which went into deflation in May 2017 for the first time in the new CPI series, sank further in June as prices of pulses, vegetables, spices and eggs recorded year-on-year declines and inflation moderated across most other sub-groups," the statement added.
The rate cut is in line with what economists had predicted. In polls conducted by Bloomberg and Reuters, 40 of 56 economists had predicted the direction and quantum of the RBI action. The context to the rate cut is the state of the economy.
Economic growth, as measured by GDP, has fallen for a host of reasons. Demonetisation choked consumer demand in the economy while the bad loans problem in the banking system has reduced their capacity to lend to industries for investment purposes. The hope was that lowering borrowing costs would give an incentive to companies to start borrowing money again.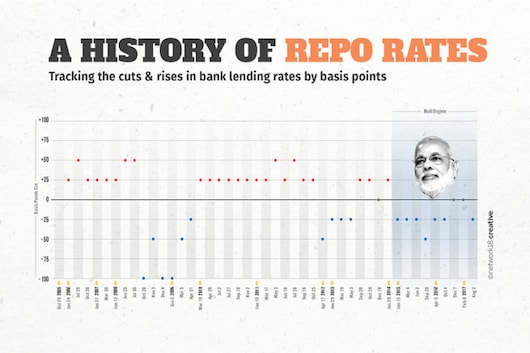 Low inflation gave the RBI wiggle room to act on rates. The RBI under law is mandated to keep inflation at 4%. Consumer Price Inflation in June was 1.54%.
"On the state of the economy, the MPC is of the view that there is an urgent need to reinvigorate private investment, remove infrastructure bottlenecks and provide a major thrust to the Pradhan Mantri Awas Yojana for housing needs of all," the RBI said.
RBI said it is working in close coordination with the government to resolve large stressed corporate borrowings and recapitalise public sector banks.
Of the six members of the MPC, four, including deputy governor Viral Acharya and Governor Urjit Patel voted for a 0.25 percentage point cut while one member voted for a policy rate reduction of 0.50 percentage points. Only one member, Michael Debabrata Patra, voted for status quo.
First Published: August 2, 2017, 14:49 IST
Next Story