RBI initiates probe in Citibank fraud
RBI initiates a probe into the Rs 300 crore fraud at Citibank's Gurgaon branch.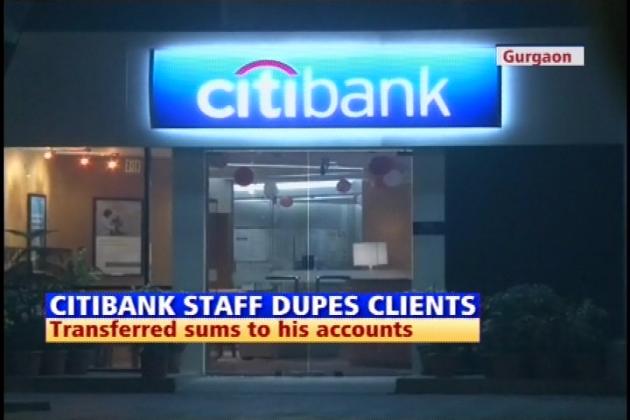 RBI initiates a probe into the Rs 300 crore fraud at Citibank's Gurgaon branch.
Chandigarh: Reserve Bank of India (RBI) on Friday said it has initiated a probe into the Rs 300 crore fraud at Citibank's Gurgaon branch and would soon issue a statement in this regard.
"Any bank where fraud (has taken place), we cannot (ignore)...and from banking side we have to do our own job…how it (Citibank fraud) has happened and what are the implications," RBI, Executive Director, G Gopalakrishna told reporters.
He was replying to a query on whether the RBI has undertaken any probe in multi-crore Citibank scam.
Acknowledging that RBI has stepped in with regard to Citibank fraud, he said that either RBI Governor or Deputy Governor would make a statement shortly pertaining to the bank scam.
"Any transaction related to bank certainly we are concerned…most probably RBI Governor or Deputy Governor will issue statement today or tomorrow in this regard," Gopalakrishna who was here to attend a financial inclusion programme said.
The Rs 300 crore fraud had been detected in Citibank s branch in Gurgaon
The accused, Shivraj Puri, who is the bank s relationship manager had been arrested in this connection.
He allegedly sold investment products to High Networth Individuals claiming they would generate very high returns.
According to Police, Rs 200 crore belonged to corporates including Hero Group and Rs 100 crore to individuals.
"Some of the Hero Group entities, along with some others, are victims of the fraud conducted through one of the Citi branches in Gurgaon," the Group said in a statement earlier in the day.
An enquiry is in progress and the next steps will be decided post enquiry, it said.
It is also alleged that Puri showed a forged notification of market regulator Securities and Exchange Board of India for obtaining funds from customers.
He also allegedly routed the fund garnered from the HNI customers to stock market through brokerage firms like Religare Securities. He also claimed that these products were authorised by the bank's investment product committee.
"We reported the matter to all the relevant regulatory and law enforcement authorities.
Identified suspicious transactions have been isolated and we are providing full assistance to the authorities in their investigations", the Citibank India spokesperson said.
Get the best of News18 delivered to your inbox - subscribe to News18 Daybreak. Follow News18.com on Twitter, Instagram, Facebook, Telegram, TikTok and on YouTube, and stay in the know with what's happening in the world around you – in real time.
Read full article
Live TV