Reforms With Alacrity Hold Key to Poverty Eradication: Niti Aayog Report
The report, 'Ease of Doing Business: An Enterprise Survey of Indian States', made a strong case for labour reforms, easier entry and exit of firms and level playing field for small and larger enterprises.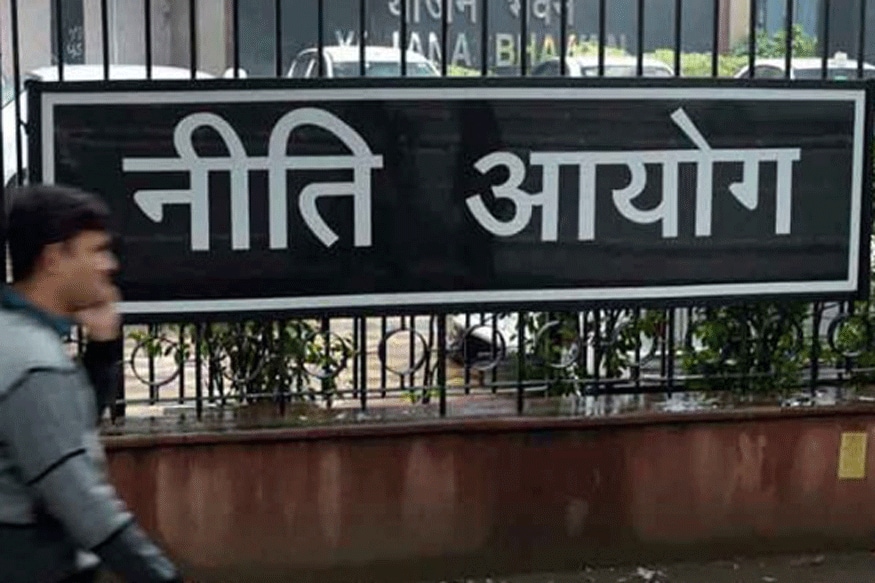 The NITI Aayog should welcome an unbiased evaluation of the progress it has made to fulfill the purpose for which it was set up.
New Delhi: India needs to reform with alacrity with a view to improving ease of doing business as it is the best way to eradicate poverty and give millions a chance for better life, says a Niti Aayog report.
The report, 'Ease of Doing Business: An Enterprise Survey of Indian States', made a strong case for labour reforms, easier entry and exit of firms and level playing field for small and larger enterprises.
Prepared jointly by the Niti Aayog and IDFC Institute, the report was released on Monday by Union Minister for Law Ravi Shankar Prasad and Ministry of Commerce and Industry .
"India needs to reform with alacrity because the ability to do business, create wealth as consequences, and redistribute in a sensible, well-designed manner remains the best way to give millions of Indians a chance for a better life and to make their way out of poverty," the report said.
Referring to the labour reforms, it said reforming labour laws and achieving greater flexibility in their implementation can greatly help enhance the ease of doing business.
"According to our survey's finding, firms in labour-related regulations particularly are onerous. This fact translates into enterprises avoiding labour-intensive sectors," the report noted.
According to the report, the fact that enterprises in labour-intensive sector experience greater difficulty than those in capital-intensive sector points to the need for further reforms in this area.
"In addition, more flexible labour laws will also allow enterprises to grow larger and reap economies of scale, generating productivity improvements, jobs creation and higher growth," the report observed.
It suggested that growth and ease of doing business form a virtuous cycle such that one reinforces the other.
The survey, the report stated, shows about half of the enterprises do not borrow from financial institutions and about a third consider lack of access to finance as a major source of obstacles for business in the country.
"This suggests that enhancing the access to low-cost capital to business could be an important vehicle to improve business environment, especially in poorer states such as Bihar," it said.
Noting that faster growing states have, for the most part, a more conductive business climate than slower growing states, the report said "these results should provide the impetus to press ahead with the economic reform agenda".
On facilitating firms' entry and exit, the report said other things being equal, an increased pace of "creative destruction" that allows more rapid entry and exit should lead to an increase in productivity.
The report stressed on the need of providing level playing field for small and large firms.
"The regulations that place disproportionately large compliance burden on large firms need to be addressed. The survey has shown that in several instances, larger firms perceive greater regulatory obstacles compared to smaller firms... This state of affairs discourages smaller firms from growing larger," it noted.
For India to enter the "double digit economic growth club", the report said it will need to continually streamline and improve business environment.
Speaking on the occasion, Sitharaman said this report is going to be "the most important" contribution that Panagariya is making and "I am sure it is going to reveal lots of things".
She also said "we are going through transformational era" and the ease of doing business is getting full attention of the government so that India becomes a manufacturing hub. Prasad noted that India has transformed a lot in the last three years.
"In the last three years, 95 mobile manufacturing units have come up in India. 45 are mobile manufacturing plants and 49 plants are making mobile components... Noida and Greater Noida are emerging as big hub for mobile manufacturing," he said.
Prasad was optimistic that India should emerge as a hub for international and domestic arbitration centres. He called for a separate kind of index for measuring digital ecosystem of states.
"India can become country for innovation... the digital infrastructure happening in hinterland is remarkable," Prasad added.
| Edited by: Bijaya Das
Read full article
Next Story
Next Story
Also Watch

IPL 2019: KXIP Vs KKR, Can Russell And Narine Push KKR To Semifinals?
Live TV
Countdown To
Elections Results
To Assembly Elections 2018 Results