GET Stock

Quotes


Rupee Hits Record Low, Plunges 30 Paise to Hit 68.86
Rupee's unabated free-fall continued for the fifth straight day on Thursday as it weakened by another 27 paise to hit a fresh 9-month low of 68.83 against the dollar in early trade amid foreign fund outflows and the greenback's surge in overseas markets.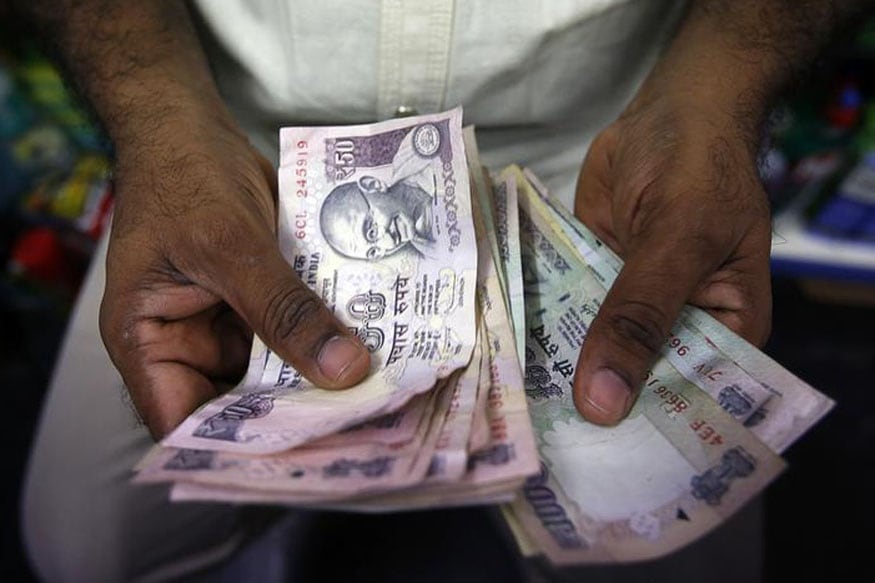 Representative photo (Reuters)
Mumbai: The rupee crashed to a record low of 68.86 against the American dollar, plunging 30 paise on Thursday amid sustained foreign fund outflows and the greenback's surge in overseas markets.
The Indian currency had earlier hit its all-time intra-day low of 68.85 and closed at 68.80 on August 28, 2013.
ALSO READ: Weakening Rupee, Its Causes, Implications for Equities
Forex dealers said besides a strong month-end demand for the American currency from importers, continued capital outflows by foreign funds and the dollar's bull run on an imminent hike in Fed's interest rates, mainly weighed on the domestic currency.
Further, a lower opening of the domestic equity market also put pressure on the rupee, they said.
ALSO READ: RBI Intervenes
The rupee had shed 31 paise to close at a new nine-month low of 68.56 against the dollar on Wednesday.
The Indian currency shrunk 2.92 per cent since Donald Trump's victory in the US Presidential polls earlier this month.
A huge outflow of capital by foreign investors has been weakening the rupee as they apprehend an impact on the economy in the short-term following the India's move to demonetise Rs 500 and Rs 1,000 banknotes. Surging US bond yields and a strong dollar overseas are also contributing to the rupee's fall.
Meanwhile, the BSE Sensex fell by 145.97 points, or 0.56 per cent, to 25,905.84 points in early trade.
Also Watch
Read full article
| Company | Price | Change | %Gain |
| --- | --- | --- | --- |
| TCS | 3,406.40 | +215.75 | +6.76 |
| HDFC | 1,831.65 | -32.80 | -1.76 |
| Infosys | 1,178.25 | +45.55 | +4.02 |
| Alkem Lab | 1,776.00 | -23.70 | -1.32 |
| Force Motors | 3,139.35 | +223.80 | +7.68 |