Snapdeal launches 'Diwali Dil Ki Deal-wali' campaign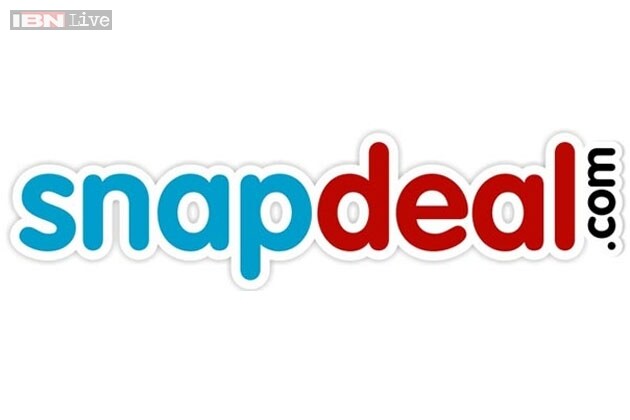 New Delhi: Snapdeal, India's largest online marketplace, announced the launch of its new brand campaign called 'Yeh Diwali Dil ki Deal Wali', featuring Bollywood actor Aamir Khan in the avatar of a 'shayar'. The 360 degree campaign is focused on the upcoming festive season and aims to build excitement and anticipation amongst the audience in a quirky manner. It is spread over 8 weeks with a series of commercials to strike a chord with different audiences.
Talking about the new campaign, Idi Srinivas Murthy, Senior Vice President - Marketing, Snapdeal said, "The campaign aims to build a 'differentiated' connect with audiences and this sets it apart from the usual Diwali advertising campaigns. The focus is on engaging with our audience beyond the transactional proposition and urge them to celebrate 'Yeh Diwali Dil ki Deal Wali' in true Snapdeal-style. Aamir Khan is a supremely versatile actor who can instantly connect with the audience in any role that he plays. As a quirky Shayar, his self-deprecating humor drives the message that however things may turn-out in life, you will always find a Dil ki Deal on Snapdeal."
Excited about the new campaign, Aamir Khan said, "I am really glad that Snapdeal came up with this Sale O Shayeri concept. I really enjoyed shooting for it. I love doing humour, and it was great fun."
The Diwali brand campaign aims to elevate Snapdeal's positioning and emotional connect with audience that was established by the Dil ki deal campaign launched earlier this year. Entertaining content that sparks conversations gives a new flavor to the earlier rendition of the Dil Ki Deal campaign. The shayari built into the communication has quintessential roots but it is contemporized to resonate with the youth with insights from their everyday lives. The campaign has already created a lot of buzz and excitement amongst the audiences. The preview and teasers which were launched on Social Media during the weekend have reached more than 10 million views across all social media platforms.
Given all of this bullish planning, Srinivas further added, "We saw tremendous surge in sales during Diwali last year, recording 15x increase in traffic. This year, we are strengthening all aspects of business operations including logistics, supply-chain, financial and technological support; to make Diwali shopping as seamless as any other day on Snapdeal. Our customer as well as seller base has grown phenomenally in the last year and we expect this base to further expand exponentially during the Diwali 2015 season".
The campaign will focus on showcasing the range of exciting offers on Snapdeal as people get together to celebrate the joy and camaraderie of festivities. Over the next 8 weeks, Snapdeal in this new campaign will utilize both Offline (TV, Print, Radio, OOH) and Online (Paid Digital, Newsletters, Notifications, Social Media) platforms to reach out to its audience.
Commenting on the TVC, Vasudha Misra, Sr. Creative Director FCB Ulka Delhi, said, 'Diwali is perhaps the most cluttered time in the advertising calendar. The greatest challenge at this time is to create something that makes an impact without adding to the cacophony. Thus we arrived at the idea of sale-o-shayari. Something that drives home the message while hopefully making people smile. And also make them look out, or perhaps even seek out, the other shers of the series.'
Conceptualized and directed by renowned advertising veteran, Prasoon Pandey, the TVC has gone live across all platforms.
Read full article
Next Story
Next Story
Also Watch

IPL 2019: KXIP Vs KKR, Can Russell And Narine Push KKR To Semifinals?
Live TV