Bengaluru:
The Tata group may buy a major stake in Air India, top sources told CNN-News18 on Wednesday, adding that the group is holding talks with officials from the Civil Aviation Ministry.
Source from the industry said, "There were four conglomerates that were interested in buying the airline. Tata Group being one of them are very keen in buying a major stake in the airline if not for 100%. They are in talks with top ministers at the Centre on the process of buying. Tata Group feels that it's their airline and they want it back."
The reference is obviously to the fact that AI was started by the Tata Group in 1932 as Tata Airlines. After Independence, the group joined hands with the government in 1948 to fly the airline which was fully nationalized five years later.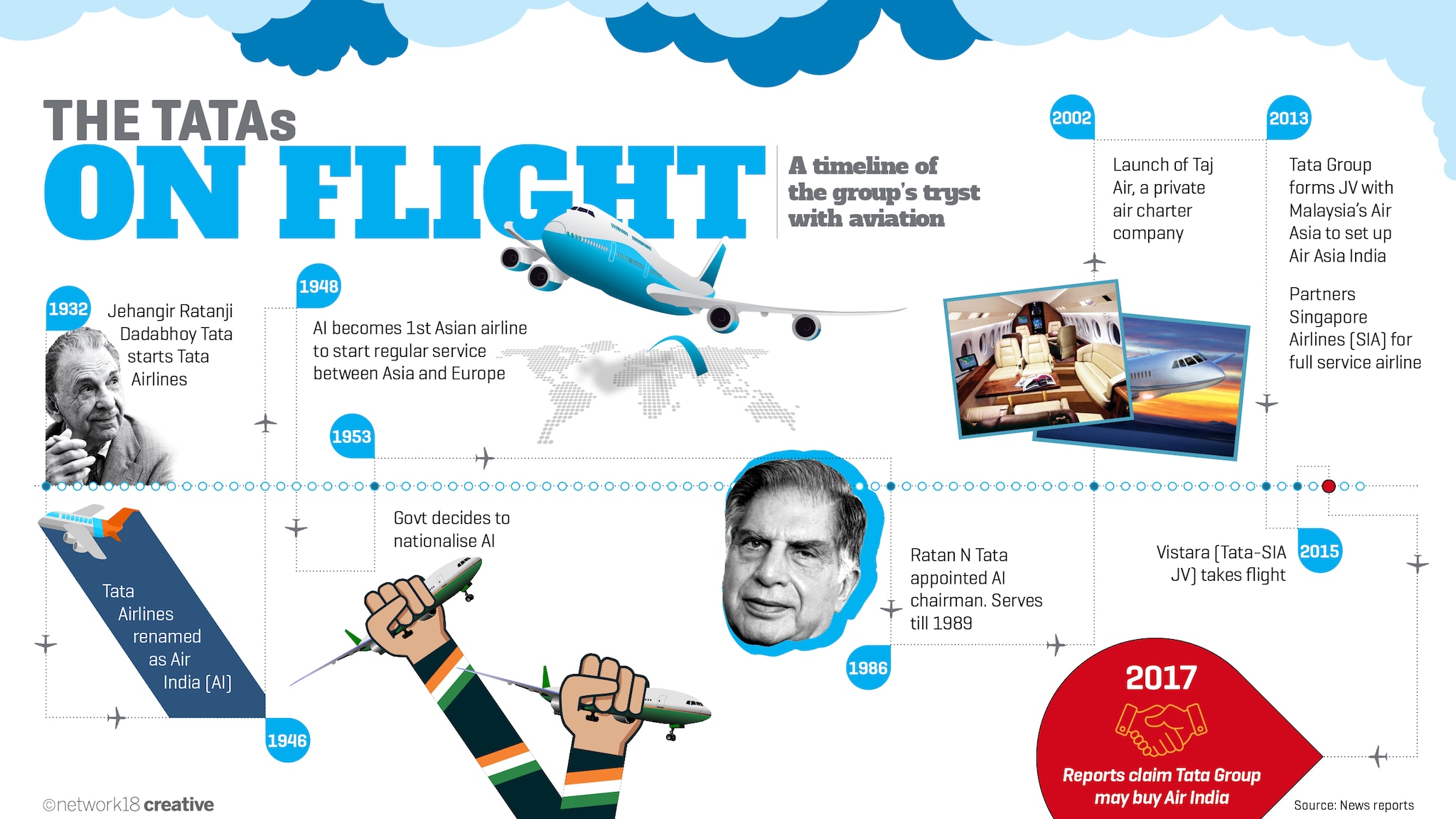 Television channel ET Now reported that Tata Group chairman N Chandrasekaran has already held informal talks with the government and that the group may bring Singapore Airlines on board to buy a minority stake if the national carrier is fully privatised.
Highly placed sources had earlier told CNN-News18 that the Finance ministry and Civil Aviation Ministry had drawn a road map to divest either a significant part or whole of Air India.
A source said the government is keen to have a clear plan for privatization of Air India by September so that there is a window of six months to carry out the necessary processes before the end of the financial year. "This decision was taken at the top level in the government. If all goes as per plan, by next financial year, Air India will be owned by a private player," the source said.
The government-owned carrier has a debt of more than Rs 50,000 crore and has been running a loss due to high maintenance costs and lease rent. It barely made any operational profit in the past decade except in FY16, even when fuel prices fell drastically.
With banks refusing to convert their debt into equity and a long wait for the success of 2012's turnaround plan (TAP), Air India is facing challenges to fly.
Apart from considering the possibility of privatizing Air India, the civil aviation ministry had asked SBI Capital Markets to submit a report in three months reviewing TAP and airlines inability to reduce loss.
Air India has a market share of 62 percent in international travel, which can be of some value. It also owns prime real estate in metro cities.