Union Budget 2018: ​India Ready for Universal Basic Income, Govt Should Implement It Over 2 Years: Former RBI Governor Bimal Jalan
Basic income, in its essence, has to be above the poverty line. It surely is a good idea. I think the economy is ready for it, said former RBI governor Bimal Jalan.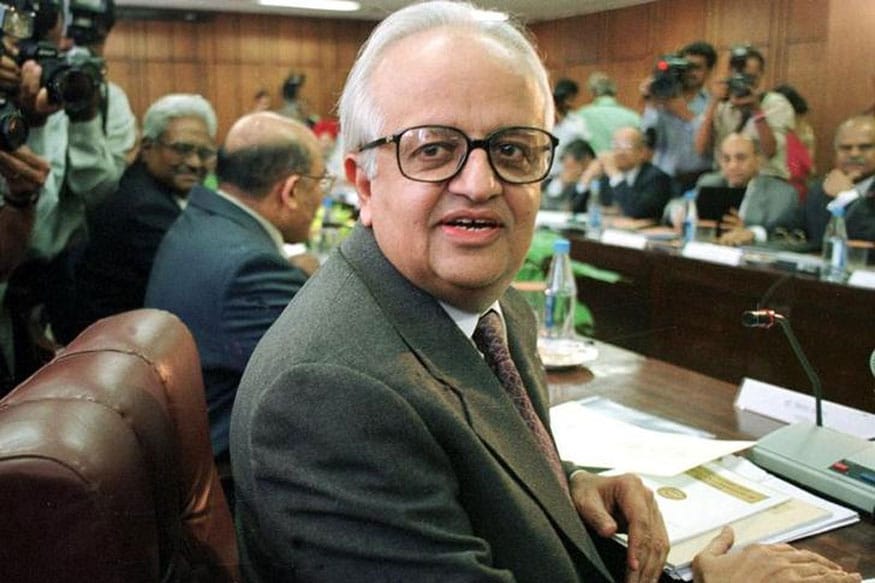 File image of former RBI governor Bimal Jalan. (Image: Reuters)
New Delhi: With only a week left for the Union Budget, former Reserve Bank of India (RBI) governor Bimal Jalan has said that India is ready for Universal Basic Income, an idea that was first proposed in Economic Survey two years ago.
"Basic income, in its essence, has to be above the poverty line. It surely is a good idea. I think the economy is ready for it. It can be implemented over a period of two years. In terms of subsidies, we can begin by reducing subsidies and merging them," said Jalan.
"In the digital economy now it is possible to merge subsidies and go for income transfer," added Jalan.
Universal Basic Income is a sum of money guaranteed to citizens and transferred directly to their bank accounts and is being debated globally. The Economic Survey 2016-17 had proposed the concept of Universal Basic Income as an alternative to various social welfare schemes such as subsidies in an effort to reduce poverty.
Switzerland in 2016 turned down a proposal in a referendum to guarantee every adult citizen and long-term resident 2,500 Swiss francs (around Rs 1.7 lakh) per month. Finland has quashed the idea as well.
The survey tabled in Parliament, a day prior to the budget by Finance Minister Arun Jaitley, elaborated on the benefits and costs of the Universal Basic Income scheme. The survey balanced that Universal Basic Income, based on the principles of universality and unconditionality, is a conceptually appealing idea but comes with a number of implementation challenges.
Jammu and Kashmir government became the first state government last year to commit to Universal Basic Income for all citizens living below the poverty line.
India has been grappling with job losses since the later half of 2016. The first four months of 2017 resulted in 1.5 million job losses in India, according to a report by Centre for Monitoring Indian Economy (CMIE). According to another report by CIEL HR Services, a recruitment consultant, the telecom industry lost 40,000 jobs in 2017.
"To raise employment we have to look at the aggregate investment. It is common knowledge that investment creates employment. The big employers in the coming time are roads where we will provide connectivity to rural areas, semi urban areas and urban areas. Ports of course are also large employers and we need ports. So the government has to concentrate on channelising investments into ports," added Jalan.
India will borrow an additional 500 billion rupees ($7.79 billion) this fiscal year, a higher-than-expected figure that could lead to it breaching its fiscal deficit target for the first time in four years and hit the bond and equities markets.
On whether the fiscal deficit will affect the government's ability to undertake populist measures in the Budget, Jalan said, "Sops in the Budget will not be affected. The fiscal deficit whether it is here or there by one digit it does not matter much. The government has also now reduced borrowing so what we have to see is the reduction in borrowing in order to keep fiscal under within acceptable limit. Whether that will affect investment or other welfare scheme we will have to wait and see."
Get the best of News18 delivered to your inbox - subscribe to News18 Daybreak. Follow News18.com on Twitter, Instagram, Facebook, Telegram, TikTok and on YouTube, and stay in the know with what's happening in the world around you – in real time.
| Edited by: Huma Tabassum
Read full article
Next Story
Next Story
Also Watch

IPL 2019: KXIP Vs KKR, Can Russell And Narine Push KKR To Semifinals?
Live TV