Urjit Patel Resigns as RBI Governor Amid Rift with Govt, PM Modi Says He'll be Missed 'Immensely'
In a statement, Urjit Patel said it was a privilege and honour to serve the central bank and expressed his gratitude to his colleagues and directors of the RBI central board.​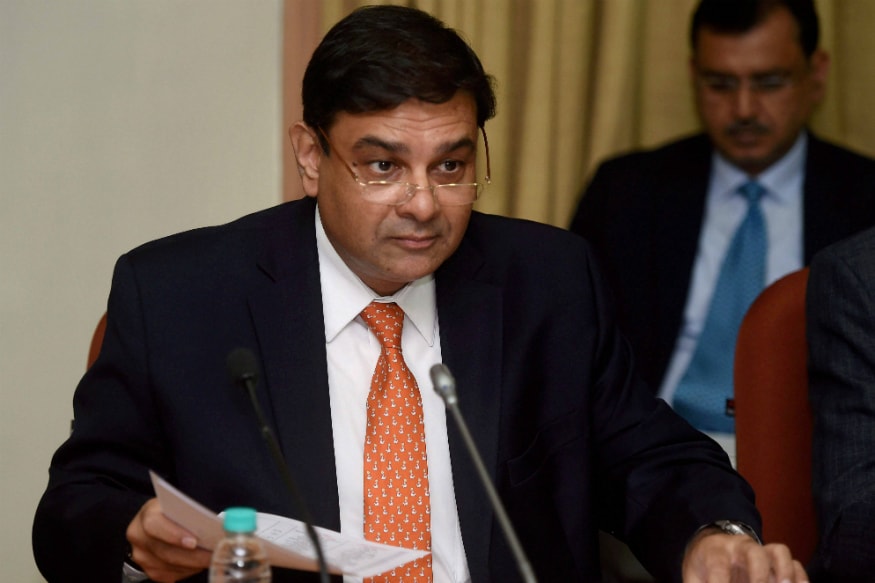 File photo of Urjit Patel.
New Delhi: Reserve Bank of India (RBI) governor Urjit Patel on Monday stepped down from his post citing personal reasons. Patel's resignation comes amid an unprecedented rift with the Centre over matters related to the central bank's independence.
In a statement, Patel said it was a privilege and honour to serve the central bank and expressed his gratitude to his colleagues and directors of the RBI central board. Rumours of Patel's resignation had been doing the rounds since tensions between the RBI and the government escalated, with the finance ministry initiating a discussion under the never-used-before Section 7 of the RBI Act, which empowers the government to issue directions to the RBI Governor.
On October 31, CNBC-TV18 had reported that the "RBI governor may even consider resigning. All options on the table," quoting a source familiar with the matter. It quoted another source as saying that there is "irreversible breakdown between RBI governor and the government".
Reacting to the development, Prime Minister Narendra Modi said Patel was an economist of a very high calibre who brought financial stability and he would be missed 'immensely'.
Dr Urjit Patel is an economist of a very high calibre with a deep and insightful understanding of macro-economic issues. He steered the banking system from chaos to order and ensured discipline. Under his leadership, the RBI brought financial stability.

— Narendra Modi (@narendramodi) December 10, 2018
Dr. Urjit Patel is a thorough professional with impeccable integrity. He has been in the Reserve Bank of India for about 6 years as Deputy Governor and Governor. He leaves behind a great legacy. We will miss him immensely.

— Narendra Modi (@narendramodi) 10 December 2018
Finance minister Arun Jaitley also took to Twitter to "acknowledge" Patel's services.
The Government acknowledges with deep sense of appreciation the services rendered by Dr. Urjit Patel to this country both in his capacity as the Governor and the Deputy Governor of The RBI. It was a pleasure for me to deal with him and benefit from his scholarship. (1/2)

— Arun Jaitley (@arunjaitley) December 10, 2018
RSS ideologue and board member S Gurumurthy, however, expressed his surprise over Patel's resignation.
Surprised at the news that RBI governor has resigned. The previous meeting was held in such cordial atmosphere that it comes as a shock. All directors said media had created a wrong perception while inside it was totally different. That makes it even more surprising

— S Gurumurthy (@sgurumurthy) December 10, 2018
The Congress slammed the Modi government over Patel's resignation, with senior leader and Rajya Sabha member from Gujarat Ahmed Patel calling it a "blot on India's monetary & banking system".
The manner in which the RBI governor has been forced to quit is a blot on India's monetary & banking system BJP Government has unleashed a a defacto financial emergency The country's reputation and credibility is now at stake

— Ahmed Patel (@ahmedpatel) December 10, 2018
Party chief Rahul Gandhi tweeted: "With the RBI Governor's resignation one more independent institution has fallen. The BJP has demolished every temple of modern India and if not stopped, will surely destroy India itself."
Former RBI Governor Raghuram Rajan said "all Indians should be concerned about governor Patel's resignation", while West Bengal Chief Minister Mamata Banerjee said: "From CBI to RBI, institutions have become total disasters".
RBI Deputy Governor Viral Acharya had in a speech in October talked about the independence of the central bank, arguing that any compromise could be "potentially catastrophic" for the economy.
With regard to capital framework, the government last month said it was discussing an "appropriate" size of capital reserves that the central bank must maintain as it denied seeking a massive capital transfer from the Reserve Bank.
Economic Affairs Secretary Subhash Chandra Garg had said the government was not in any dire needs of funds and there was no proposal to ask the RBI to transfer Rs 3.6 lakh crore. The government, he said, is on track to meet the fiscal deficit target of 3.3 percent of GDP for the financial year 2018-19.
"There is no proposal to ask RBI to transfer (Rs) 3.6 or (Rs) 1 lakh crore, as speculated," he had tweeted. "Government's FD (fiscal deficit) in FY 2013-14 was 5.1%. From 2014-15 onwards, Government has succeeded in bringing it down substantially. We will end the FY 2018-19 with FD of 3.3 percent. Government has actually foregone (Rs) 70,000 crore of budgeted market borrowing this year."
Garg further said the only proposal "under discussion is to fix an appropriate economic capital framework of RBI". According to experts, the 'economic capital framework' includes transfer of surplus reserves to the exchequer.
Former Union finance minister P Chidambaram on Sunday asked the Centre what was its "tearing hurry" to "fix" the capital framework of the RBI when the ruling dispensation had just four months to complete its term. "The NDA government has competed 4 years and 6 months of its term. It has effectively 4 months left. What is the tearing hurry to 'fix' the capital framework of RBI?" he tweeted.
Meanwhile, slapped with a show-cause notice to Patel from the CIC, the RBI had sought time till November 26 from the commission, the highest adjudicating body in RTI matters, for furnishing its response.
The Central Information Commission (CIC) had issued the notice to Patel as the RBI refused to disclose the list of big loan defaulters despite orders of the Supreme Court (Jayantilal Mistry case in 2015) which had asked the RBI to abide by one of the orders of the then Information Commissioner Shailesh Gandhi calling for the disclosure of the loan defaulters under the Right to Information Act.
Acharyulu had said such defiance of Supreme Court orders cannot be at the level of Central Public Information Officer. He said the RBI governor should be considered as deemed CPIO under the provisions of the RTI Act for not disclosing the information and explain why he should not face maximum penalty for obstructing information in spite of apex court orders.
It was RBI board member Swaminathan Gurumurthy, recently appointed by the government, who a emerged as a vocal critic of the central bank. Gurumurthy has close associations with the BJP's ideological parent Rashtriya Swayamsevak Sangh (RSS) and his recent comments had challenged the RBI on multiple issues.
The RBI's approach of liquidity management had come under severe criticism from the government in the recent past. Gurumurthy believed that if the right to print currency was entrusted to the government and not the central bank, the ongoing liquidity issues could have been handled better. "Government of India has given up the right to print rupee in 2002 so that it cannot print money to infuse liquidity," Gurumurthy said on Thursday during a lecture at an event organised by Vivekananda International Foundation in New Delhi.
| Edited by: Ahona Sengupta
Read full article
Next Story
Next Story
Also Watch

IPL 2019: KXIP Vs KKR, Can Russell And Narine Push KKR To Semifinals?
Live TV