GET Stock

Quotes



10 Breathtaking Images That Capture The Beauty Of North-East India
The north-east region is best described as the virgin land, untouched by modernizations that have engulfed the world.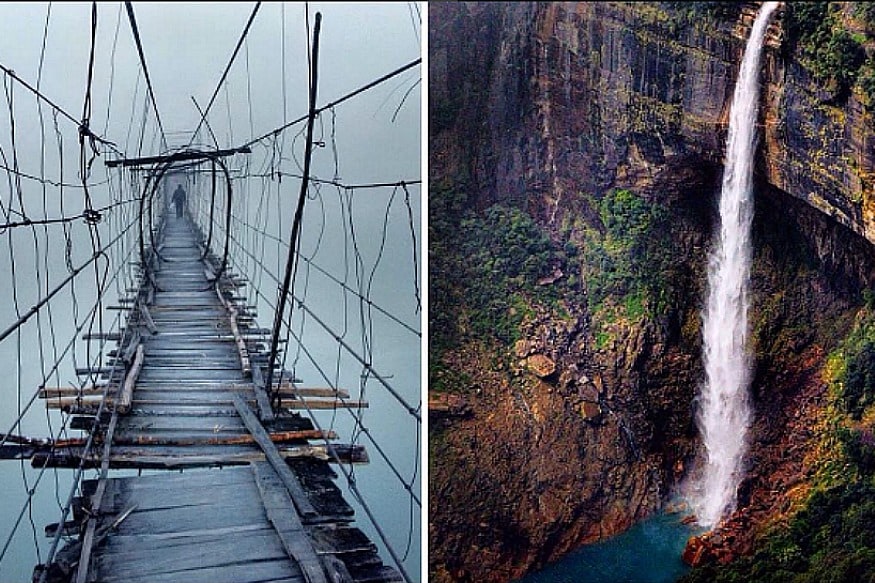 (Photo: Instagram/northeast_india)
If you are a travel lover and want to explore the untouched, unexplored, mysterious yet extremely beautiful places in India, the north-east is where you should head straight to.
Consisting of the 'seven sisters', the north-east region is best described as the virgin land, untouched by modernizations that have engulfed the world.
It is a land rich in culture, where one can witness great religious and ethnic diversity, where landscapes include both the hills and the plains. Its wide variety of wildlife species and exotic flora and fauna, lush green cover, the tea gardens of Assam, rapids and rivers, its food and the scenic beauty never fail to mesmerise anyone who happens to visit the region.
The awe-inspiring beauty of the north-east is such that many have tried to capture it on camera. One such Instagram account, northeast_india, aims to showcase the charm and beauty of the north-east in spectacularly captured images. The account compiles pictures clicked by various photographers and puts them under one place for people to access easily.
The images are so amazing we bet after seeing this you will want to pack your bags and leave to explore the north-east immediately. So hold your breath and take a look.
Assam
The beauty of north-east at its best.
Manipur

A smile is all you need to forget everything wrong that has happened for so long.
A group of fishermen at Loktak Lake.
Arunachal Pradesh

The best sounds are those that you listen to when there is no sound at all. Nothing can be more peaceful than sitting by the river and listening to the water rushing by.
Meghalaya

A place where bridges aren't built — they're grown. Root bridges.
Nagaland

A view of terrace farming near the village of Khonoma.
Mizoram
In every walk with the nature one receives far more than one seeks.
Sikkim
A blanket of thick, dense fog covering the region.
Truly, the beauty and splendour of the North-east is beyond compare. Its ageless forests, formidable mountain ranges, landscapes, weather, tribal culture etc make the region extraordinarily beautiful.
It surely is a destination that one must visit in a lifetime. And after watching these, we are sure the North-east has surely made it to the bucket list of places you want to see before the world comes to an end.
Also Watch

News18 Reel Movie Awards: Ratna Pathak Shah Bags Best Actor (Female) Award
Read full article