Robin Williams was one of the greatest actors of our time. Usually known to be a funny man, this actor had done his fair share of 'serious' roles as well. But serious or not, his 37 years-long career has been a joyride for the audience, where he has played a host of colourful characters, all so different from one another . On his first death anniversary, let us look at 12 of his most iconic roles, that made us fall in love with this actor over and over again.
1. Aladdin
The Disney adaptation of the 'Arabian Nights' story about Alladin would have been mercilessly incomplete had it not been for Robin Williams' voice-over to Genie.
2. Awakenings
This beautifully sad movie chronicles a true story where a neurologist uses a drug to wake up catatonic patients and how they deal with their new 'awakening'. Robin Williams pairs with Robert De Niro in this award-winning classic.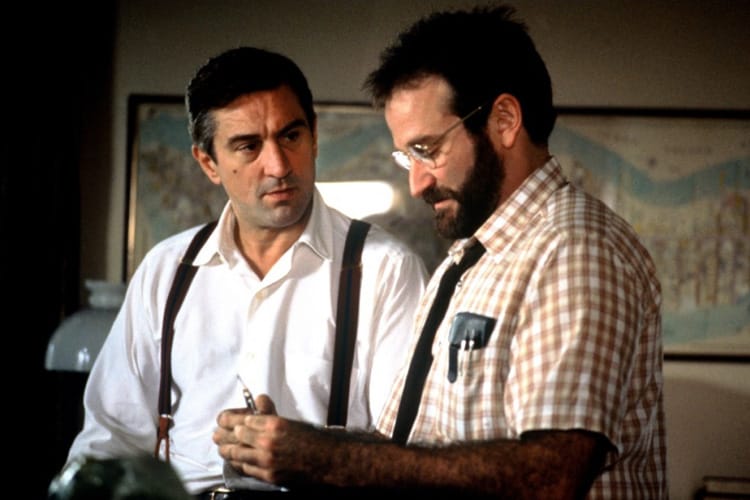 3. Good Morning Vietnam
Arguably one of Williams' best roles, this movie portrays him as a soldier with a sense of humour in wartime Vietnam. Williams hosts an enormously popular show there whose opening line sure inspired Vidya Balan's "GOOOOOOD MOOOOORRRNIIIIINNNNG MUUUUUUMMMMMBAAAAAIIIIIII" in 'Lage Raho Munna Bhai'.
4. Dead Poets Society
A Robin Williams movie that has inspired generations of teachers, 'Dead Poets Society' portrays him as an English teacher at a highly conservative school, who does not like to play by the rules. This movie and the character of John Keating has inspired, to some extent, the Bollywood movie 'Mohabbatein'. This movie is always likely to leave you teary-eyed.
5. Jumanji
Alan Parish (Williams) gets sucked into a magical board game and returns back 26 years later to deafeat the game once and for all. This movie is a timeless classic that children and adults should watch alike!
6. Mrs Doubtfire
If you have seen 'Chachi 420' then you should know that it is a complete rip off of 'Mrs Doubtfire'. And obviously Robin Williams plays the role of the ex-husband/nanny.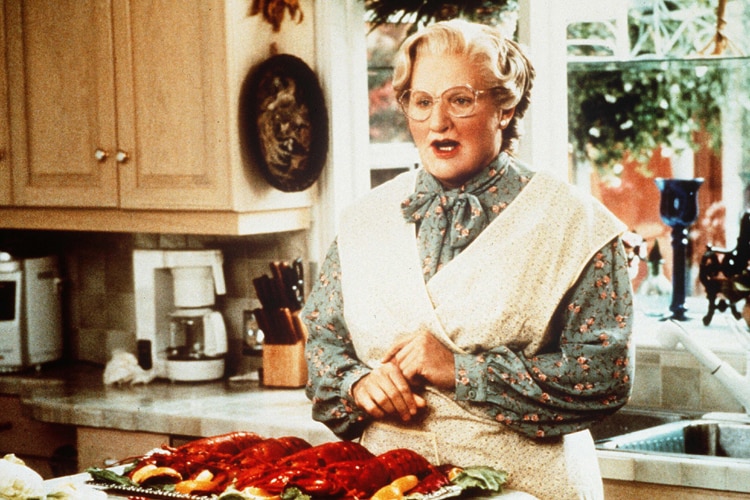 7. Good Will Hunting
Williams plays the role of a psychiatrist to Matt Damon, a mathematical genius; and this movie is another powerful example of William's ability to play serious and mature roles.
8. Patch Adams
Hunter Adams (Williams) is a middle-aged man who realizes his life's purpose: Helping the sick. He enrolls into a medical school as their oldest student and starts treating patients in his unique way; with love and care. (Reminds you strongly of Munnabhai MBBS, doesn't it?)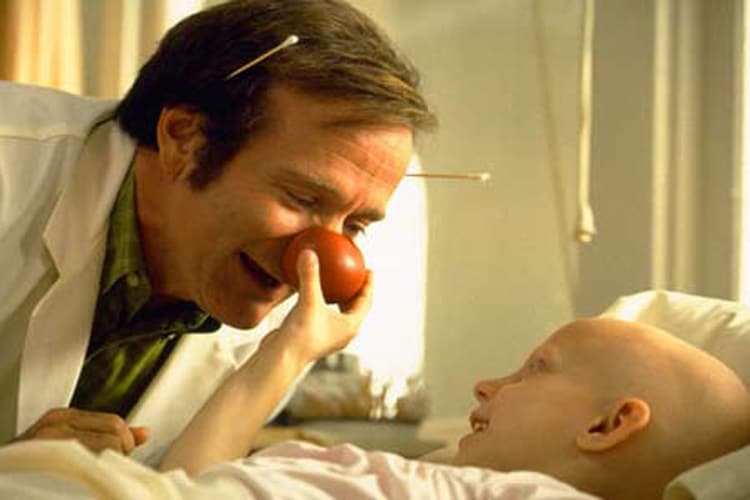 9. Insomnia
Although it is weird to see Williams in a negative role, a psychopathic murderer at that, he plays the role all to well.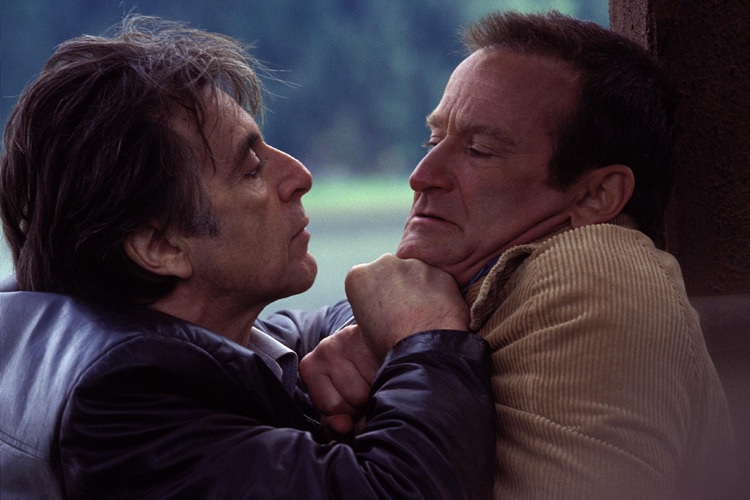 10. Jack
The movie that inspired R Balki's 'Paa', 'Jack' tells the story of a child how suffers from a rare disease called 'progeria' which makes one age a bit too quickly. This one is sure to make you cry. More so than 'Dead Poets Society'.
11. Flubber
Robin Williams, in this movie, is a mad scientist who creates a weird green jelly-like creature that has limitless energy and is a little too 'bouncy' for its own good.
12. Hook
Here Williams plays grown-up Peter Pan, who has forgotten about his childhood must return back to Neverland to save his children from the vicious Captain Hook!