Bollywood movies have always been known for their iconic sets, colorful happy singalongs, tragic melodrama, powerful portrayal of emotions and larger than life character portrayals.
There are some on-screen characters that never stayed with us, but then there are others that refuse to leave us for generations. Several such iconic Bollywood characters have touched our lives in more ways than one. While some have made us laugh, others have forced us to reach for the tissue roll.
We take a look at some of these iconic Bollywood roles with a different touch. The Prisma touch.
There is hardly any doubt that the app changes pictures into artistic masterpieces. So, we thought of giving a few iconic Bollywood characters a Prisma makeover, and what we have achieved is amazing. Take a look.
Anarkali, Mughal-e-Azam
A servant in the royal harem of Mughal Emperor Akbar, Anarkali, played by actress Madhubala, was extremely beautiful and talented. She could sing fabulously and was a graceful dancer. The name 'Anarkali', means 'Bud of a Pomegranate'. It was given to her by Akbar after she mesmerized him through her songs, dancing and beauty.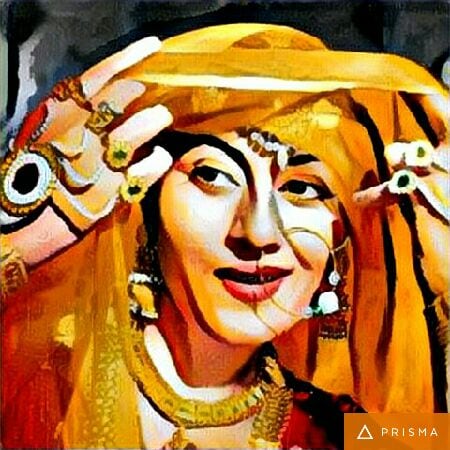 Radha, Mother India
The movie traces the bittersweet lives of an Indian peasant family that is struggling to make a living right after the country acquires freedom from the British rule. Mother India, played by Nargis, is the story of a mother who makes enormous sacrifices to ensure her sons' happiness. The iconic character remains as a benchmark till today for the portrayal of an ideal Indian mother.
Shahenshah
'Rishtey mein toh hum tumhare baap lagte hain, naam hai Shahenshah'.
The moment you hear Shahenshah, this dialogue immediately pops up in your mind. Amitabh Bachchan known as the Big B of Bollywood has played many iconic roles, but Shahenshah truly latched on to our memory.
Janardan Jakhar or Jordan, Rockstar
Rockstar is considered to be Ranbir Kapoor's best performance till date. In one word his performance was 'flawless'. Both as the uncouth, social nobody Janardan as well as the Rockstar Jordan, Ranbir did absolute justice to both the characters.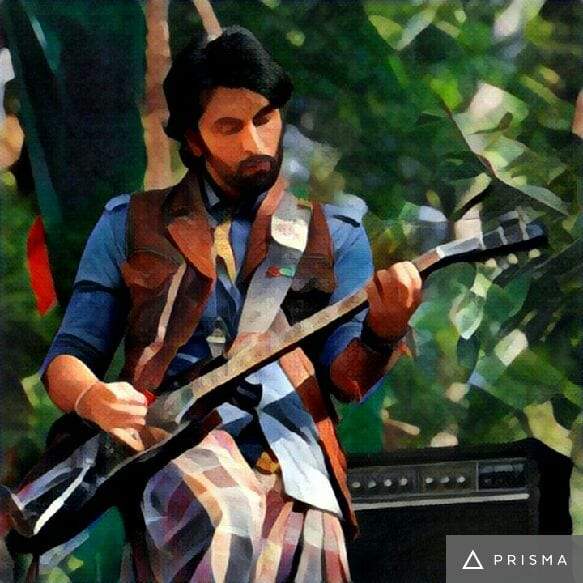 Raj and Simran, DDLJ
You can't call yourself a 90s person if you haven't watched Dilwale Dulhania Le Jaenge. The iconic film raised the benchmark for romantic films. As Raj and Simran, both Shahrukh Khan and Kajol brought freshness to the silver screen and showed us how to romance. The sweet love story has been inspiring love birds for over two decades now.
Rani, Queen
It is the story of the transformation of every woman from a young, naive girl into a matured, independent lady. A story of self-discovery, Kangana Ranaut's relatable and heart-felt performance in the movie won a thousand hearts.
Prem and Nisha, Hum Aapke Hain Kaun
The perfect love story of Prem and Nisha, is one of Bollywood's most celebrated love stories till today. The fairytale romance between the duo, Salman's childlike innocence and Madhuri's mesmerising beauty make the two characters extremely special.
Geet, Jab we Met
Geet, the chirpy girl whose funda in life is absolutely clear - to live life on her terms. Kareena Kapoor's extremely relatable role as the young girl who wants to live life her way won her several accolades. Kareena's sparkling performance as Geet and her chemistry with Shahid Kapoor stole a million hearts.
Mary Kom
Priyanka Chopra was the perfect choice to portray the story and struggles of boxer Mary Kom.
Bajirao Mastani
Two powerful performances by Ranveer Singh and Deepika Padukone, both the actors won millions of hearts across the globe with their fabulous performance in the period film.