YearEnder2018: 20 Hilarious Memes That Broke the Desi Internet in 2018
Internet janta in India got really creative this year and meme-d politicians, actors, cartoons, and even common public for the rest of us to consume.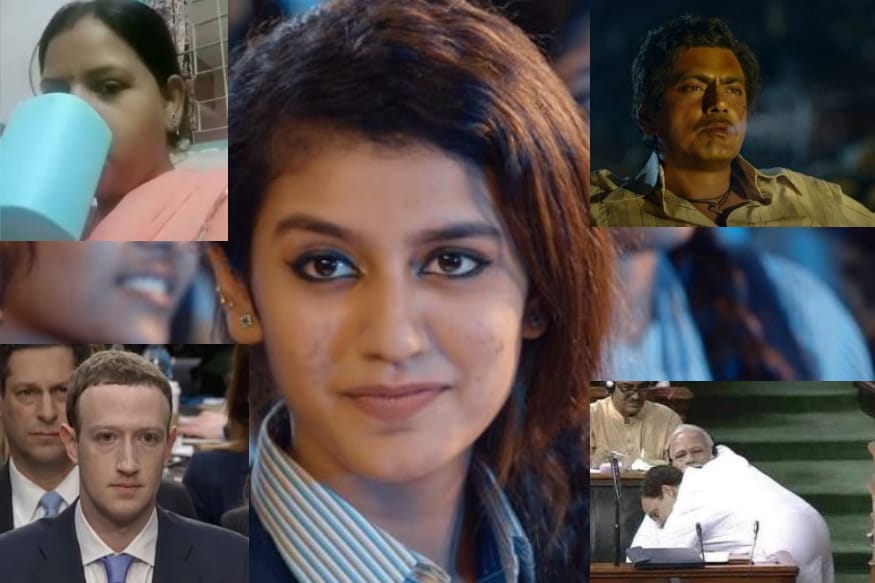 Internet janta in India got really creative this year and meme-d politicians, actors, cartoons, and even common public for the rest of us to consume.
Guess what?
2018 is coming to an end, and like most other years, it has been a bumpy roller coaster ride. Sure, we have had our share of good days but then there were the gloomy ones which sucked out every ounce of happiness out of us.
When ice cream tubs and Netflix browsing seemed too much of an effort, we stuck to the basics.
Memes.
For those who are not familiar with Internet lingo, memes are catchphrases or a piece of media, typically humourous in nature, that are shared by a large number of people online to get laughs, upvotes, and retweets.
Luckily for us, netizens got creative this year and meme-d politicians, actors, cartoons, and even common public for the rest of us to consume.
Here's a quick meme rewind of 2018 that will not disappoint you.
#1 PewDiePie vs T-Series
Printers were hacked, billboards were bought, some played 'Bitch Lasagna' on bass guitar for 10 hours, while others didn't shut up about PewDiePie until people subscribed to the Swedish YouTuber. Hell, it even united enemies on YouTube.
The one-sided YouTube beef started back in September when, out of nowhere, the Noida-based music label T-Series claimed the #2 subscriber spot, sending the YouTube community including Pewds in a tizzy.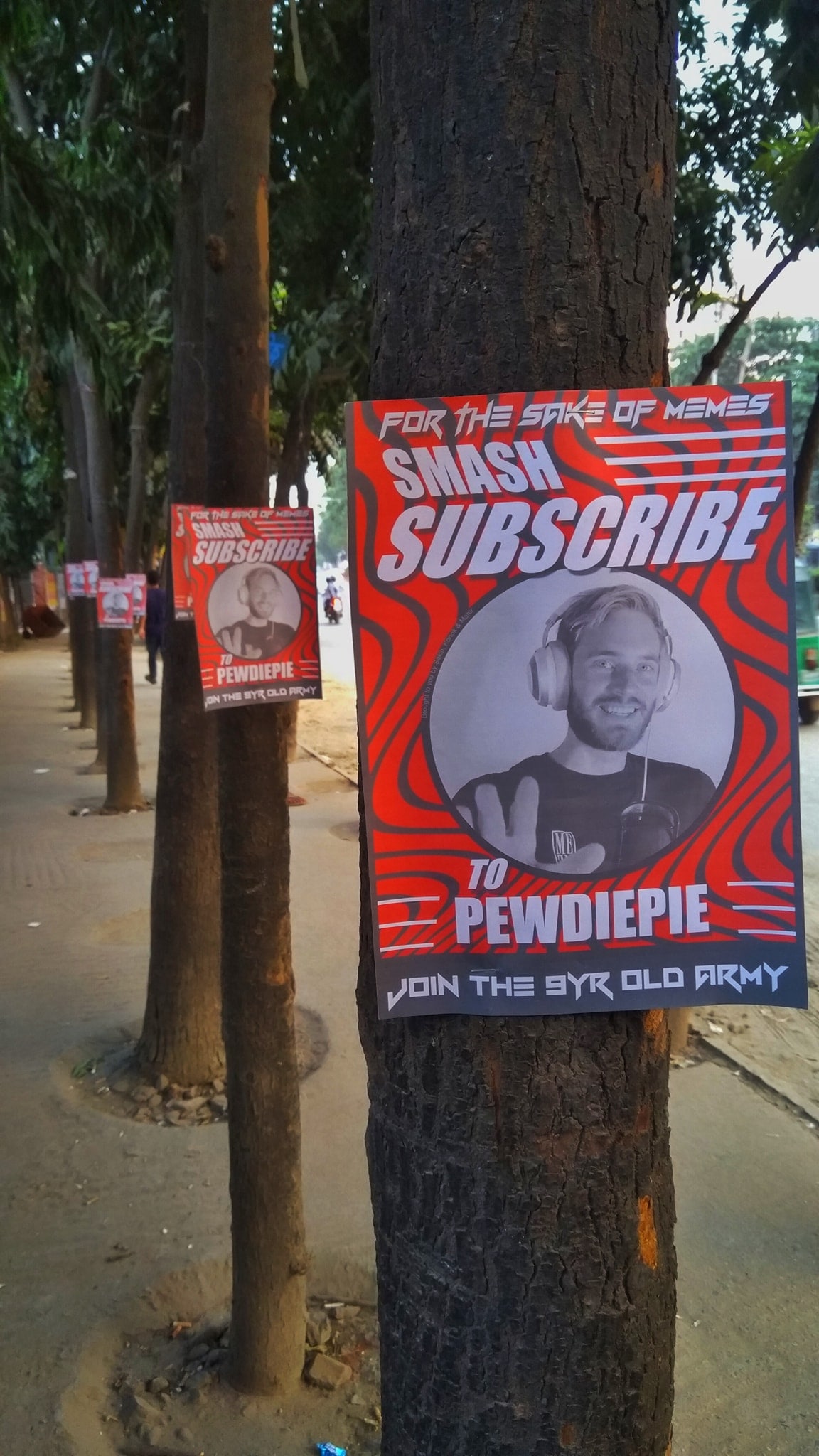 When it seemed to be all over for Pewds, '9-year-old' fans from every corner of the Internet came out in support of Felix Arvid Ulf Kjellberg.
And with every great meme comes great responsibility. PewDiePie called out the racist comments left by his fans in the subscriber war and turned the hate into positive vibes.
"I'm getting more attention now than I'll probably ever get," Pewds says in his video. "So why not just take that fact and redirect it to something more positive, and show that this fanbase can do something positive as well, because I know we can. No more 'f**k India.' Instead, let's help India."
Set up on December 4, the sum of 150,000 pounds (Rs 1.3 crore) was collected within a day. "Started a Gofundme page for CRY, a charity that focus on making a lasting change for children of India. 9 year olds helping 9 year olds, lets go![sic]" PewDiePie wrote in a tweet.
#2 PUBG
Fun activity: If you're at college or your workplace, look around and you'll probably end up finding a bunch of people immersed in their smartphone screens, playing the massively popular multiplayer game - PUBG.
Such is the rage around PUBG or PlayerUnknown's BattleGrounds, the game that has clocked in more than 100 million downloads since it first dropped on the App Store and Google Play Store in March.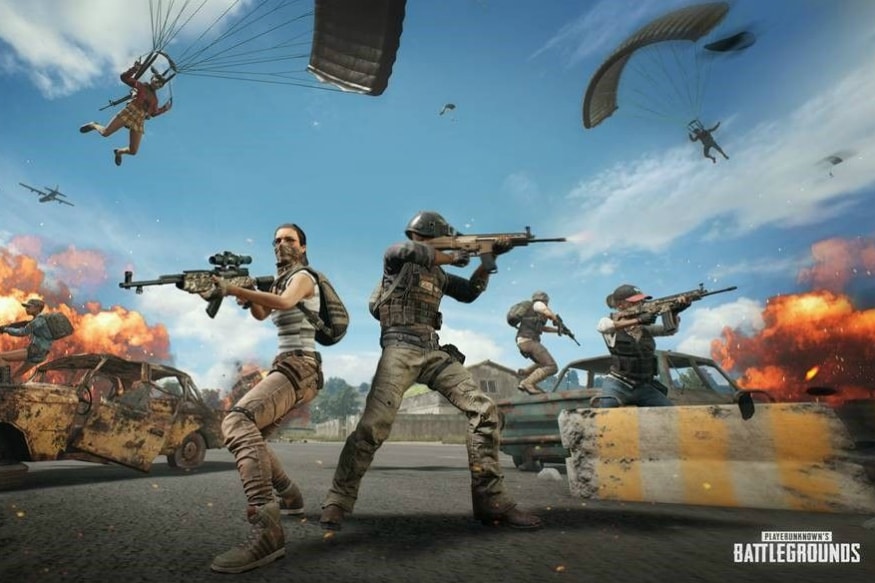 Team India was seen playing it.
As we wait for the departure announcement from Mumbai, some of them are playing a very popular multiplayer game. #TeamIndiaAny guesses? pic.twitter.com/Y1n8AdHxhn

— BCCI (@BCCI) October 30, 2018
There's a PUBG themed cafe in Rajasthan's Jaipur.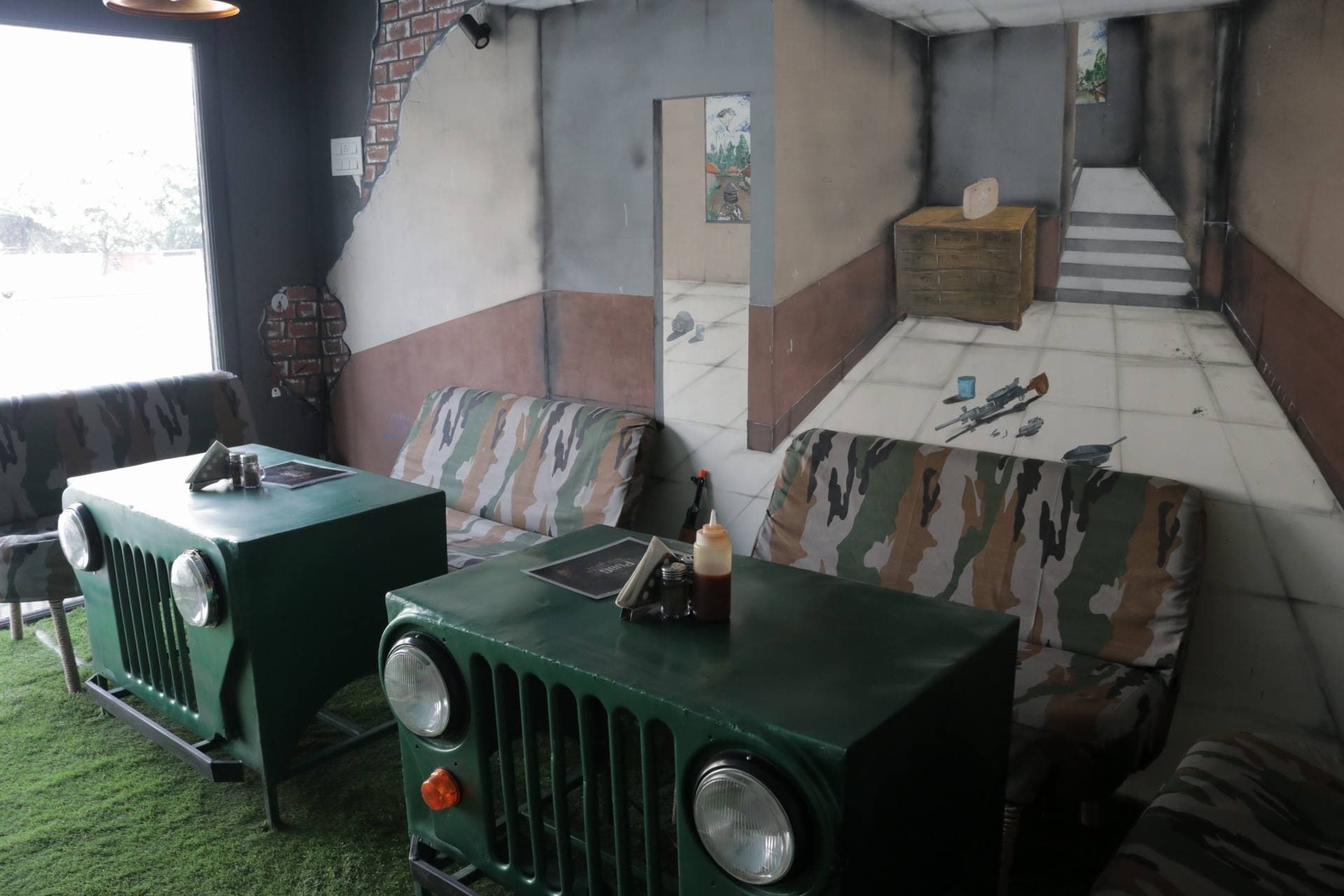 A Pune couple recently went out of their way to arrange for a special, PUBG themed pre-wedding shoot.
When players spotted a Mahindra tractor- 265 DI while playing PUBG, they informed the chief.
Ok, I admit I'm embarrassed. I try to keep abreast of the latest happenings in the world but what on earth is PUBG? And of course I'm pleased a Mahindra tractor figures in it. What happens to the tractor, by the way? https://t.co/AtRh3Woz62

— anand mahindra (@anandmahindra) August 29, 2018
Realising that kids had gone too far with their obsession with the multiplayer game, Vellore Institute of Technology (VIT), a university located in Tamil Nadu, even sent out a circular warning the students against playing late night online games, with a special mention to PUBG.
[NP] VIT hostel trying to put a stop to late night online gaming from r/india
#3 Kiki Challenge
Indians do not like lagging behind when it comes to the meme race. So when the other side of the world came up with #InMyFeelings challenge (or Kiki/Keke challenge), the janta in our country had their shoes on.
In My Feelings, a song from Canadian rapper Drake's latest album Scorpion, became Internet's favourite. A dance trend known as the #InMyFeelings (or #KekeChallenge) challenge began soon after.
The challenge was originally kicked off by comedian @theshiggyshow on his Instagram account, who showed off his dancing skills and inspired netizens to follow his footsteps, quite literally.
i almost died #Kekechallenge #KIKIDOYOULOVEME pic.twitter.com/ZkEExvN9ep

— (@baabsxx) July 15, 2018
But the trend really picked up when people started leaping out of moving vehicles to complete the challenge. Needless to say, there were casualties.
Closer home, people were keeping up with the trend by reimagining the challenge in India. Thankfully, no broken bones were reported.
A bunch of people even gathered in the heart of Delhi to shout: 'Kiki, Do You Love Me?'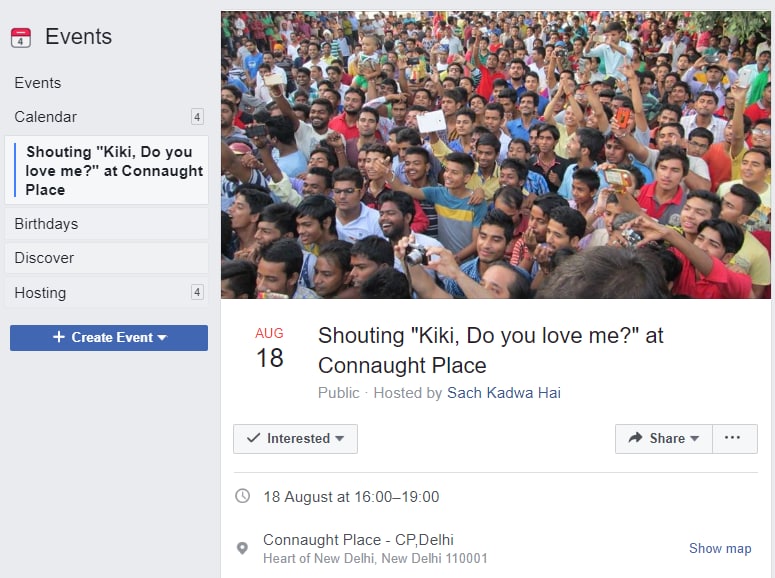 When the meme went too far, cops had to intervene.
Not just a risk for you but your act can put life of others at risk too. Desist from public nuisance or face the music ! #DanceYourWayToSafety #InMySafetyFeelingsChallenge pic.twitter.com/gY2txdcxWZ

— Mumbai Police (@MumbaiPolice) July 26, 2018
#4 Sacred Games
Directed by Anurag Kashyap and Vikramaditya Motwane, Sacred Games, India's first Netflix original was a meme treasure.
Loyal cop Katekar (Jitendra Joshi), foul-mouthed Bunty (Jatin Sarna), and of course Nawazuddin Siddiqui were favourite among the fans and meme makers.
ded pic.twitter.com/Am0Y7QFxUI

— TIFU Sultan (@BucketheadCase) July 13, 2018
Now that Sacred Games has been renewed for a second season, please stop threatening us with Bunty's 🌂

— Netflix India (@NetflixIndia) September 21, 2018
When you look at Musically videos. pic.twitter.com/mtCpFSn85B

— Pakchikpak Raja Babu (@HaramiParindey) July 11, 2018
Autowallahs in Mumbai be like... pic.twitter.com/25eCobxrfG

— Shakti Shetty (@Shakti_Shetty) July 10, 2018
#5 Radhika Apte <3 Netflix
Netflix India was subjected to social media trolling in the recent times for having "too much" of Radhika Apte on its shows.
With three releases this year -- Kalindi in Lust Stories, RAW agent Anjali Mathur in Sacred Games, and Nida Rahim in Ghoul, Apte became a regular fixture on the online streaming giant.
Netflix using Radhika Apte. pic.twitter.com/fzBSGU15vc

— SAGAR (@sagarcasm) August 27, 2018
When you open Netflix. pic.twitter.com/PrHbsidvKM

— Mask Ishan (@Mr_LoLwa) August 27, 2018
radhika apte behaves like we're all collectively responsible for her breakup

— shooti (@shrutithenaik) July 6, 2018
Noticing the memes, Netflix took its love affair with the actress to the next level.
Pad Man is now streaming and we're not just saying this because Radhika Apte is in it but yes Radhika Apte is in it.

— Netflix India (@NetflixIndia) August 28, 2018

But Netflix didn't stop there.
The streaming platform later released a satirical video Omnipresent which showed Radhika Apte mocking Radhika Apte.
Whatever the role, Radhika apt hai. pic.twitter.com/H5vAI81qMG

— Netflix India (@NetflixIndia) August 27, 2018
#6 Chai Pi Lo
Tea sales spiked in India and chai immediately became our favourite beverage in 2K18 when Somvati Mahawar, a passionate vlogger, uttered the magical words - "Hello friends! Chai pi lo."
The rest is history.
Mahawar's 15-second-video of politely urging the people of India to drink chai has clocked thousands of views on social media platforms.
The 'chai aunty' turned into an unforgettable meme.
#7 Taimur Ali Khan
Taimur Ali Khan is arguably India's youngest superstar right now and he knows it. Ever since Kareena Kapoor and Saif Ali Khan's son stepped into this world, Taimur has been the paparazzi's favourite. And boy, does he like to pose.
Every single movement by Taimur was tracked by media outlets and Taimur's popularity in India skyrocketed overnight. Budget? Space exploration? Business deals? Taimur to the rescue!
When taimur was born,the doctor said "Mubarakh ho article hua hai".

— डी.के. (@itsdhruvism) January 29, 2018
*Taimur PEES*Media: pic.twitter.com/S3gNiaPwpd

— Delhi se hoon BC (@delhichatter) January 31, 2018
What's Taimur's take on the Budget?

— Trendulkar (@Trendulkar) February 1, 2018
taimur paida nahi release hua tha.

— capt. (@thephukdi) January 29, 2018
Taimur Ali Khan *takes a dump*News outlets : pic.twitter.com/hOGfuYtupI

— Pakchikpak Raja Babu (@HaramiParindey) January 29, 2018
The obsession over Taimur baba peaked after photos of Taimur shaped dolls surfaced on the Internet last month.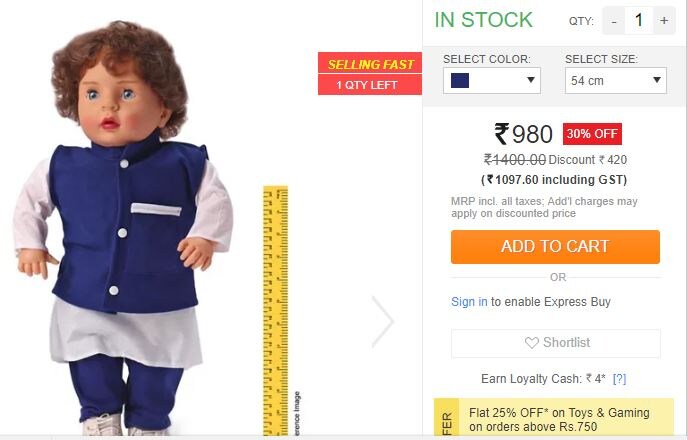 Meanwhile at a toy store in Kerala... pic.twitter.com/J2Bl9UnPdT

— Ashvini Yardi (@AshviniYardi) November 19, 2018
#8 Karni Sena
Violent threats to actors and makers, vandalism of property, protests by fringe Rajput groups, multiple modifications (including the title), imposition of ban by several states - Sanjay Leela Bhansali's magnum opus Padmaavat became the most controversial movie of Bollywood, this year.
Rajput fringe outfits spread their demonstrations to several parts of the country to ban the movie while Karni Sena chief Lokendera Singh Kalvi threatened Deepika Padukone of physical harm.
But protests escalated in January after the goons attacked a school bus of GD Goenka School in Gurugram. In a video that surfaced later, the protesters were seen hurling stones at the bus carrying around 10-15 school kids at the time of attack.
Supreme Court of India had to intervene and give a green signal to the makers and asked the government to not ban the film in any state.
Needless to say, Karni Sena became a national embarrassment and social media users made fun at their expense.
#Padmaavat is the biggest suspense movie ever. You never know until the end of the movie who will die - Khilji, Ratan Singh, Padmavati or the audience.

— Bollywood Gandu (@BollywoodGandu) January 25, 2018
Loved the climax in #Padmaavat when everyone was worried about Karni Sena waiting for them outside the multiplex.

— Trendulkar (@Trendulkar) January 25, 2018
karni sena: running successfully to theatres near you

— joke peralta (@floydimus) January 23, 2018
#9 Priya Prakash Varrier
With Valentine's Day around and theme of love being in the air, a short clip from a Malayalam movie started doing the rounds on the Internet in February.
Composed by Shaan Rahman, the video resonated with many and filled the hearts of people with nostalgia of high school romance.
Little did the Internet know, actress Priya Prakash Varrier, who featured in the viral video, would go on to becoming the most searched personality of the year.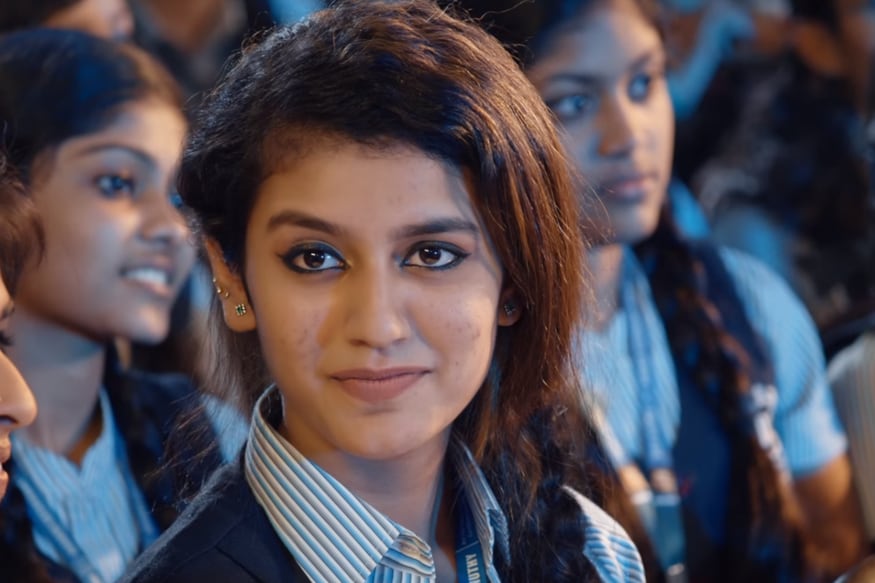 The viral winking song - 'Manikya Malaraya Poovi...' from the film Oru Addar Love actually broke the Internet.
And soon, the scene where actor Priya Prakash Varrier exchanges adorable glances with a boy, became an overnight Internet sensation.
Sadji rox 😂 pic.twitter.com/UE39Ig5aTh

— Vigilante (@famousaunty) February 11, 2018
Most iconic winks.. 😉 pic.twitter.com/CJ11xfHKr8

— Aditii🎀 (@Sassy_Soul_) February 11, 2018
Priya Prakash Varrier gave all types of expression in that two minutes what Katrina kaif couldn't give in her entire Bollywood career.

— Akshay (@AkshayKatariyaa) February 11, 2018
#10 Ajay Devgn leaking Kajol's phone number
Back in September, Singham actor 'mistakenly' sent out a tweet that carried Bollywood actress and his wife Kajol's number.
Sure, Devgn's 'mistake' turned out to be a prank, which he later admitted after much trolling.

Looks like your pranks are out of the studios now... But there is No Entry for them at home! 😡 https://t.co/BJsBKW5jjD

— Kajol (@KajolAtUN) September 25, 2018
Twitterati had the last laugh.
Do yourself a favour and check @ajaydevgn's twitter now! pic.twitter.com/D4C8liM0ui

— East India Comedy (@EastIndiaComedy) September 24, 2018
Ajay Devgn just shared Kajol's number on Twitter. A lot of people think it's a publicity stunt. Well what can you say?PR toh hona hi tha.

— Sahil Shah (@SahilBulla) September 24, 2018
Guys after Ajay Devgn tweeted Kajol's WhatsApp number. pic.twitter.com/Ku9wSPVQfH

— Krishna (@Atheist_Krishna) September 24, 2018
#11 Mahendra Singh Dhoni abusing
In a rare event, former Indian captain Mahendra Singh Dhoni, who is known for his cool and composed attitude lost his composure during the second T20I between India and South Africa at SuperSport Park, Centurion in February.
It was the last over of the India innings when Manish Pandey hit one towards mid-wicket and ran a single. But clearly, Dhoni was looking at a double and wasn't too happy when he saw Manish ball-watching, rather than focusing on his partner in the middle.
Dhoni gave him a mouthful before sending a backfoot punch over extra cover for a huge six off Dane Paterson.
if Dhoni was an ophthalmologist pic.twitter.com/g6Yj7gvj6C

— Arun Lol (@dhaikilokatweet) February 22, 2018
Books to me while I'm studying pic.twitter.com/FoDDSABHUg

— P.R. (@pr_akash_raj) February 21, 2018
Some quotes by Indian cricketers pic.twitter.com/dZxxN30THs

— Bollywood Gandu (@BollywoodGandu) February 22, 2018
Dhoni to Manish Pandey pic.twitter.com/mJbTcgKOqi

— SAGAR (@sagarcasm) February 22, 2018
#12 Internet existed in Mahabharata days
Time and again our ministers have come under the scanner for their bizarre theories on ancient India. Tripura Chief Minister Biplab Deb sent the Internet into a frenzy when he said that the Internet is nothing new to India and that it existed even in the days of Mahabharata.
Speaking at a public event in Agartala, Deb said that the blind king Dhritarashtra would get regular updates about the battles of Kurukshetra through Sanjay, who was also nowhere near the battlefield like him and this was possible only through "technology and satellite communication".
Of course, Internet went berserk over CM's comment and Twitter users imagined Internet in the Mahabharata era.
If internet existed during the time of Mahabharata, then why did the Pandavas play a game of dice and not Texas Hold 'em Poker?

— Sapan Verma (@sapanv) April 18, 2018
The Internet existed during the Mahabharata. The biggest issue happened when Yudhistra refused to make Duryodhana group admin in the family WhatsApp group. Now it can be told.

— Naomi Datta (@nowme_datta) April 18, 2018
Discussion over slow speed of the Internet pic.twitter.com/XrKtsPiRIR

— Amit Kumar (@born2rulz) April 18, 2018
Pandavas checking thier twitter notifications.Yudhishthira is angry with the low 4G range in Indraprasta.#InternetMahabharata pic.twitter.com/0it8FnOTPO

— Advaid (@Advaidism) April 18, 2018
During Mahabharata period people checking mail#InternetMahabharata #shameful pic.twitter.com/0Y86DhFwpL

— kaa.rajeev (@rajeevkvp) April 18, 2018
#13 Himesh Reshammiya
Himesh Reshammiya in 2018 talked about unemployment, health, the theory of relativity, Aap Ka Suroor 2 and churned out motivational quotes only for his hustling, hardworking fans.
But there's a catch. This Himesh was nowhere related to the musician Himesh you've known all along. Surroorgasm, a parody account of the singer, grew rapidly on Facebook and Instagram and it was the best thing ever.
#14 Rahul Gandhi hugging PM Narendra Modi in parliament
Congress President Rahul Gandhi slammed the BJP and Prime Minister Narendra Modi in his speech during the no-confidence motion in Lok Sabha in July.
"The PM is a bhagidaar, not a chowkidaar," he said. Gandhi also raised questions about the Rafale aircraft deal and claimed that French President Emmanuel Macron told him that France had no pact with India regarding prices of the jets.
After the fiery speech, Gandhi showed his lighter side. "You all must think that I have a lot of hatred in my heart against the Prime Minister, but actually that is not the case. In fact, Modi Ji, the BJP, and the RSS taught me the meaning of being a member of the Congress party. They have taught me the meaning of being Indian. They have taught me the meaning of being a Hindu and a devotee of Lord Shiva. Being an Indian and being a Congressman means no matter what falsehood someone speaks against you, you do not harbour ill-will against them. For this, I thank you," Gandhi said.
While concluding his speech, Gandhi walked up to Narendra Modi and hugged him. The PM, confused at first, accepted Gandhi's speech. Gandhi's gesture was met with applause from the opposition benches.
The hug became one of the most iconic moments of 2018.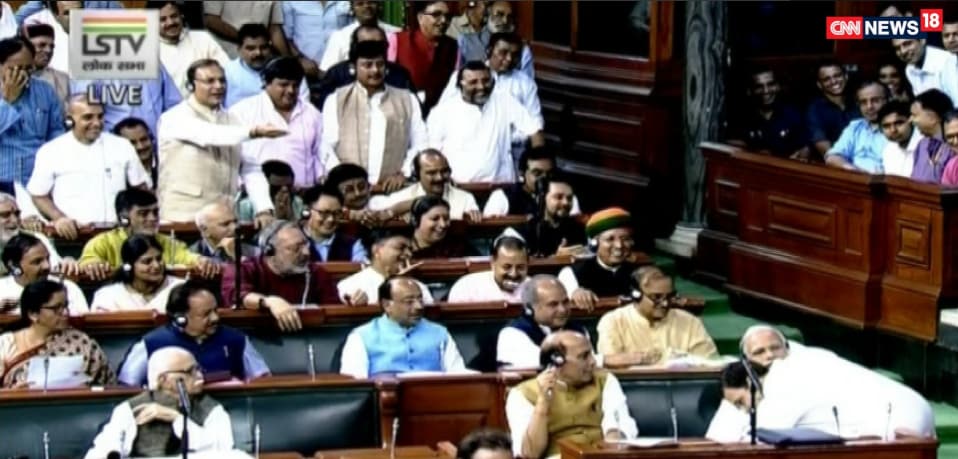 The Internet was completely shook.
New Wild Stone ad pic.twitter.com/C2OqVguGGL

— Ojas. (@Ojasism) July 20, 2018
*he's just not that into you* pic.twitter.com/uUFjwaO6KP

— Sreenivasan Jain (@SreenivasanJain) July 20, 2018
Let's just grab one drink.Me, four drinks and three tequila shots later: pic.twitter.com/tgVxAWK8AE

— Andre Borges (@borges) July 20, 2018
Starkids to Karan Johar. #NoConfidenceMotion pic.twitter.com/dqDb25E14v

— Bollywood Gandu (@BollywoodGandu) July 20, 2018
Gandhi didn't stop there. His wink in the parliament became a top of discussion on Twitter.
😂😂😂😂😂😂😂😂😂 pic.twitter.com/ygeToOK5zf

— Ankur Singh (@iAnkurSingh) July 20, 2018
#15 Thain Thain
A 13-second video of a Uttar Pradesh cop breaking into a bout of screams, mimicking the crackling sound of gunfire in order to petrify one of the criminals, had gone viral on social media.
The viral video showed police officers shouting "thain-thain" to imitate the sound of a gun while chasing a wanted criminal.
#WATCH: Police personnel shouts 'thain thain' to scare criminals during an encounter in Sambhal after his revolver got jammed. ASP says, 'words like 'maaro & ghero' are said to create mental pressure on criminals. Cartridges being stuck in revolver is a technical fault'. (12.10) pic.twitter.com/NKyEnPZukh

— ANI UP (@ANINewsUP) October 13, 2018
"Thain-thain" soon turned into a meme and the iconic gun sound turned into mashups and gunshots in popular games such as Counter Strike and PUBG were reduced to "Thain-Thain".
Kim Jong-un: I have a Nuclear button on my deskDonald Trump: I have a bigger buttonUP Police : Thaaye Thaaye

— SAGAR (@sagarcasm) October 15, 2018
Up Police the best 😂👌 pic.twitter.com/whiWlhUkFj

— Himanshu Rawat (@Savagely_Single) October 13, 2018
What better to turn a meme into a Facebook event?
To celebrate eco-friendly Diwali, Delhiites decided to gather to yell "Thain-Thain". Why? Simply to cut down on noise and air pollution in the capital which already breathes unhealthy air.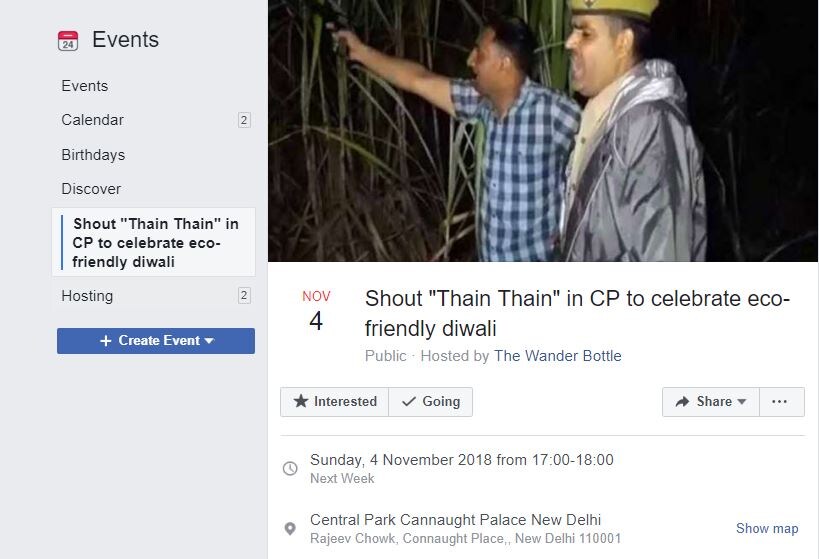 #16 Amitabh Bachchan and his Twitter followers
Bollywood legend Amitabh Bachchan loves his social media followers and he wasn't subtle about it in 2018.
Bachchan, who has had several angry young man moments on Twitter over losing his followers decided to escalate matters and take his obsession offline.
The Bollywood star is pretty much in sync with the Internet culture and regularly uses Twitter and other platforms to share updates about his personal and professional lives with his fans and well-wishers.
But the dry spell in his following list has often left him very, very angry.
T 2599 - TWITTER ..!!!?? you reduced my number of followers .. !!??HAHAHAHAHAHAHA .. !! thats a joke .. time to get off from you .. thank you for the ride .. 😠😠😠 .. there are many 'other' fish in the sea - and a lot more exciting !! pic.twitter.com/85c15pDif4

— Amitabh Bachchan (@SrBachchan) January 31, 2018
T 2795 - Arre yaar Twitter ji .. yaar ab toh hamare numbers badha do .. kab se itna kuch dal rahe hain .. kuch aur karna ho, number badhane ke liye to bolo🙏🙏🙏🙏🙏🙏🙏 .. TJKBM !!! pic.twitter.com/V5L4AMJNGq

— Amitabh Bachchan (@SrBachchan) May 4, 2018
T 2793 - Dear Twitter Management , its quite amazing how you manage to keep numbers of followers CONSTANT, & not moving AT ALL despite maximum activity !!👏👏👏👏👏.. well done !! I mean how do you keep the score board from not moving despite every ball being hit for a 6 !! pic.twitter.com/oDZU9xxYAZ

— Amitabh Bachchan (@SrBachchan) May 2, 2018
Let us remind you that Bachchan's angry tweets haven't gone unnoticed. A Twitter team reached out to the actor to explain that they weren't messing around with his followers.
T 2619 - The Twitter team came from across the seas to visit me at work and to explain to me how TWITTER works .. thank you ! The truth of the working is so 'apparent' !! pic.twitter.com/RTJdHkepZb

— Amitabh Bachchan (@SrBachchan) February 18, 2018
Despite Twitter acknowledging his concerns, the actor decided to talk about his seemingly 'low' followers' when a question surrounding social media following popped up on his popular television show Kaun Banega Crorepati.
The actor, who appeared in a chill mood, slyly slipped in the topic of his ginormous social media following and did some self-patting on the show.
Remember how Amitabh keeps bitching about not having enough followers here? (https://t.co/yn5UisDIKY).Just wanted y'all to know that he's taken that shit offline & is now addressing it IRL. 😂 pic.twitter.com/K8gtuEfMOW

— Sahil Rizwan (@SahilRiz) October 30, 2018
#17 Dancing Uncle
Internet gave us the dancing uncle this year and we felt blessed.
If you don't know him already, a video of a middle-aged man dancing to a Bollywood number at a wedding function had gone insanely viral across social media platforms.
In the video, the man is seen shaking a leg to Govinda's chartbuster song-- "Aap Ke Aa Jane Se" from the 1987 movie Khudgarz.
What was the big deal?
Once the song starts, Sanjeev Srivastava transports to a zone only known to him and delivers a performance of a lifetime.
Best wedding performance selected by UNESCO pic.twitter.com/XPmLbmRKld

— Gautam Trivedi (@KaptanHindustan) May 30, 2018
Bollywood was impressed by Sanjeev's passion towards dancing.
I can see pure happiness on Mr #sanjeevshrivastva s face while he dances... this pure joy is what we actors & performers crave when we let loose in front of the camera, the ability to make others wanna dance just by looking at u is an acquired skill... keep the moves flowing sir. pic.twitter.com/0L3rBGOC2J

— Arjun Kapoor (@arjunk26) June 1, 2018
Faaaaab!!!!!👏🏻👏🏻👏🏻👏🏻👏🏻 a big hug to him !!!!😊😊😊👍🏻👍🏻👍🏻👍🏻👍🏻 https://t.co/IaJRpQ9Xsh

— Raveena Tandon (@TandonRaveena) May 31, 2018
Oh, btw, he got to dance with his idol Govinda.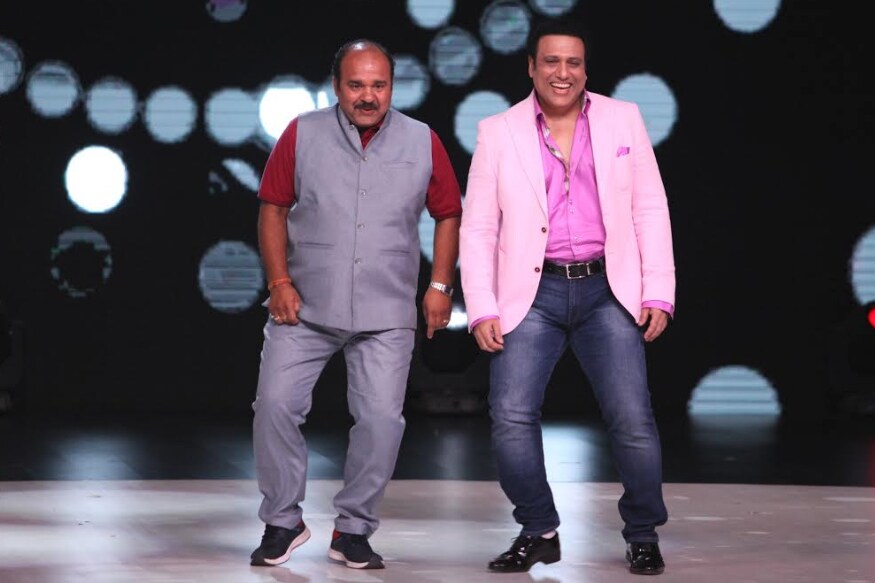 #18 Mark Zuckerberg
The founder of social media behemoth Facebook had to mark himself safe on his website after the chief testified before the senators and a House panel amid a firestorm over the alleged hijacking of data of millions of Facebook users by British firm Cambridge Analytica.
During nearly five hours of questioning by 44 US senators, Zuckerberg repeatedly apologised for a range of problems that have beset Facebook.
The serious Zucc and his strange mannerisms didn't go unnoticed and social media called the Facebook founder a robot.
There is a 100% chance Mark #Zuckerberg is a robot 😂 pic.twitter.com/KkXiInctXh

— Mike Tokes (@MikeTokes) April 11, 2018
when u drink 2 glasses of red wine while watching Amelie and decide to cut your own bangs pic.twitter.com/EPYHtZn3QI

— Dana Schwartz (@DanaSchwartzzz) April 10, 2018
That face when you just wanted a faster way to rank girls by looks and ended up installing a fascist government in the most powerful country on earth pic.twitter.com/VEaQjz9Z6s

— Zack Bornstein (@ZackBornstein) April 10, 2018
Me after linking my Aadhar everywhere. pic.twitter.com/YnztiprZ1z

— 🚨 (@pranavsapra) April 11, 2018
And the curious case of booster seat didn't miss the mention.
I know Zuckerberg is likely not human, but goddammit this booster seat hurt me to see. I know that feeling Z-fighter pic.twitter.com/g5xwm3ZnSN

— Published Author (@MoistCr1TiKaL) April 10, 2018
#19 Shashi Tharoor
If "exasperating farrago of distortions" had people confused, the English teacher of Twitter, Shashi Tharoor, dropped several scary words this year.
My new book, THE PARADOXICAL PRIME MINISTER, is more than just a 400-page exercise in floccinaucinihilipilification. Pre-order it to find out why!https://t.co/yHuCh2GZDM

— Shashi Tharoor (@ShashiTharoor) October 10, 2018
Floccinaucinihilipilification led to people trying to pronounce the word - including a child who seemed to have a problem since there were "So many words."
Nihit trying the new word... When I first showed him, he was like wwoow that's a lot of alphabets 😂@Smohanjlr pic.twitter.com/r1nEg7ouVH

— Revati Gauri (@RevathyNS) October 10, 2018
Made a sincere attempt to google the meaning of floccinaucinihilipilification.It was worthless.

— Rafale Punster ® (@Pun_Starr) October 10, 2018
And while it had Twitter in a panic with people trying to pronounce these words, it also raised the question -- why are people always so skeptical of Tharoor's words.
Tharoor addressed this by sharing the word for fear of words, and brace yourself, it's a long word - Hippopotomonstrosesquipedaliophobia.
I'm sorry if one of my tweets y'day gave rise to an epidemic of hippopotomonstrosesquipedaliophobia![Don't bother looking it up: it's just a word describing a fear of long words].But #TheParadoxicalPrimeMinister contains no words longer than Paradoxical! https://t.co/8h0zkcHnb2

— Shashi Tharoor (@ShashiTharoor) October 11, 2018
After a momentary hiatusm Tharoor had returned to the Twitterverse in July with fresh English lessons for everyone.
He tweeted a small poem that rhymed with the word 'prurient' on being challenged by a "mischievous friend"
A mischievous friend (to whom I was complaining about the voyeurism of our media) challenged me to find a rhyme for the word "prurient". So I did:Our media is often prurient, Around money some are esurient;Many are visibly parturient,When birthing their inner scripturient.

— Shashi Tharoor (@ShashiTharoor) July 2, 2018
#20 Johny Johny Yes Papa
As quickly as it went viral, it also faded away in the oblivion in no time.
The catchy Indian nursery jingle eerily simily to viral 'Baby Shark' easily became the most dreaded meme of 2018.
'Johny Johny Yes Papa' spread like wildfire on social media. It was so bad that it was so good. The jingle incorporated Gangnam Style among many other viral dances and turned into an actual nightmare.
After getting ridicule online, the makers - BillionSurpriseToys - Nursery Rhymes & Songs, decided to do some damage control and pretty much wiped every tweet and post that carried 'Johny Johny' meme out from the web.
But there's good news. We dug deep and found one just for you to enjoy. Watch it before they take it down.
September 2, 2018
If you have made this far, thank you. There are bonus memes at display which were big globally.
Honourable mentions
Laurel vs Yanny
What do you hear?! Yanny or Laurel pic.twitter.com/jvHhCbMc8I

— Cloe Feldman (@CloeCouture) May 15, 2018
Surprised Pikachu
me: *puts my body through extreme stress by staying up very late and waking up very early*my body: *stops working*me: pic.twitter.com/qTLtiJbSLD

— conan gray (@conangray) October 22, 2018
Moth
y'all got any fuckin lamps? pic.twitter.com/aTpxQdNz7G

— jon (@jonwadec) August 7, 2018
Elon Musk smoking pot
Me smoking and coming up actual solutions for my life problems but they're too much work so I'm just gonna roll up again pic.twitter.com/4psgzyfNDI

— Desus Nice (@desusnice) September 7, 2018
If you don't love me at...
I don't get this, I'm equally pretty in both https://t.co/JBZIEnrfTu

— Mindy Kaling (@mindykaling) April 6, 2018
Out-of-breath Spongebob
me after I put the fitted sheet on my bed by myself pic.twitter.com/R1DAjYWlyG

— mama (@mckenziedenisee) March 27, 2018
Bongo Cat
My contribution to #BongoCat pic.twitter.com/MQWmz6wfGp

— Nimelya (@Nimelya) September 11, 2018
Squinting Woman
Me: That test was easy I definitely made an ATest Grade: 42Me: pic.twitter.com/Cz8nBqTpeI

— Preston Abadie (@quickred2) March 26, 2018
Is this a Pigeon?
May 1, 2018
Thank U, Next
One taught me love. One taught my patience. One taught me pain. pic.twitter.com/1gBQTcM3R4

— Joe (@JoePassmore) November 5, 2018
Invisible Challenge
I highly recommend that everyone turns their siblings invisible HAHAHAH pic.twitter.com/SK4jLw7cNa

— DAVID DOBRIK (@DavidDobrik) September 6, 2018
TL;DR memes were lit this year.
Get the best of News18 delivered to your inbox - subscribe to News18 Daybreak. Follow News18.com on Twitter, Instagram, Facebook, Telegram, TikTok and on YouTube, and stay in the know with what's happening in the world around you – in real time.
Read full article