20 Memes That Nearly Broke The Desi Internet In 2017
Here is a list of memes that got us through the dullest of days.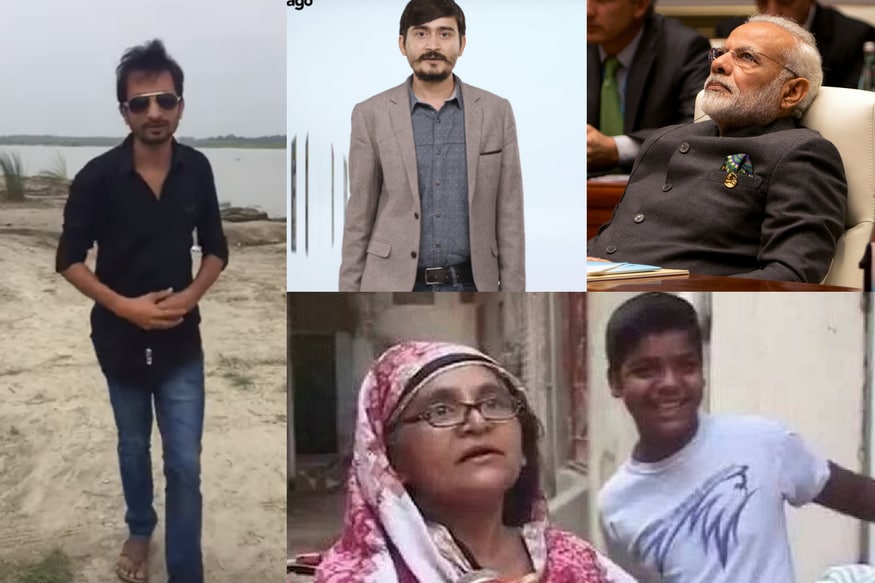 Here is a list of memes that got us through the dullest of days.
This year has been a bumpy roller coaster ride. We have had our share of good, bad, and the ugly days. We entered 2017 with a huge smile and high hopes. But as the year progressed and the news flashed -- some good, some not so good, and some really bad -- we only wished it got over soon.
Amidst all that was going on, we fell back on humour. What better a cure than a good laugh at a random joke posted by a kind stranger on the Internet? Netizens got creative and turned this
tragedy into comedy
(yay! Naezy) by meme-ing politicians, actors, and even common public.
So, we had this ingenious idea to round up the best memes that made us laugh through the sh*ttiest of days in 2K17.
Note: Some of the videos/memes below use strong language.
You've been warned!
Here's the exhibit:
1) Trivago
Kya aapne kabhi online hotel search kiya hai?
If you haven't heard this, you need to fix your television set. The "Trivago guy" in this viral ad, became an Internet sensation (thanks to his "un-model-like" appearance) in India. Abhinav Kumar, Trivago's country development head (India), is very much aware of the fact that he is a meme in India. And if you happen to visit his Twitter account (@singhabhinav), you'll know that the guy has a sense of humour as he shares all the jokes made on him.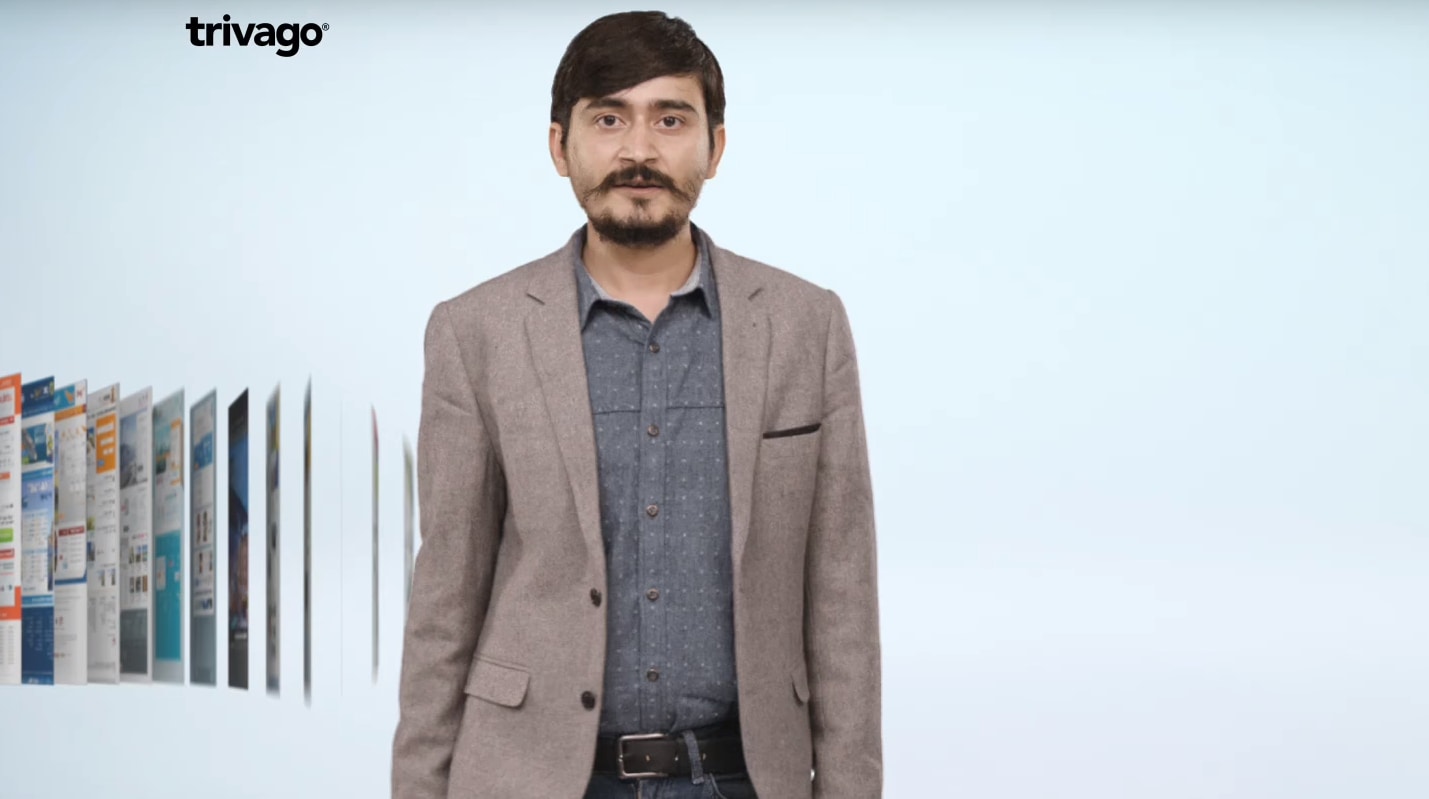 The first ever ad he featured in has over 5m views on YouTube.
His mannerisms were noticed and thanks to the repeated telecasting of the ad on television, the ad was asking to be memed.



Relative: Humlog aa rahe hai tumhare gharpe do hafte ke liye
Me: pic.twitter.com/bhY8OquRmG


— P.R. (@pr_akash_raj) July 15, 2017
Trivago guy at the age of 50 pic.twitter.com/PfSAEgGgFN — तांबडे बाबा (@CrazyThakare) July 27, 2017



* Trivago guy reached his home drunk *
His dad: Kya aapne kabhi online hotel search kiya hai


— Sunil- The Cricketer (@1sInto2s) July 19, 2017
These iconic people gave justice to SRK's infamous step pic.twitter.com/DDutUh4hHm — Angoor stark 🍇 (@ladywithflaws) July 17, 2017



This picture from Anushka and Virat's honeymoon is just too damn cute ❤ pic.twitter.com/j9QB8vkhgA


— Akshar (@AksharPathak) December 19, 2017
2. Yeh bik gayi hai gormint

Last year, a video of a Pakistani woman (popularly known as Bharwi Aunty) going on an abusive rant against the government went insanely viral on the Internet. When asked about the Pakistani government by a journalist, the lady wearing
chashma
and
dupatta
goes on an abusive rant in Hindi. Starting her answer by saying, "yeh bik gayi hai gormint (this Government has sold out)," the woman goes on to say, "saare milke humko pagal bana rahe hain (these people are driving us crazy)," and the expletives follow. The video somehow resurfaced in 2017 due to its popularity.
The video for your reference.
There were
thousands of EDM remixes
made around the viral video.
Such was the impact of the meme,
Irrfan Khan agreed to recreate
 it for an AIB video.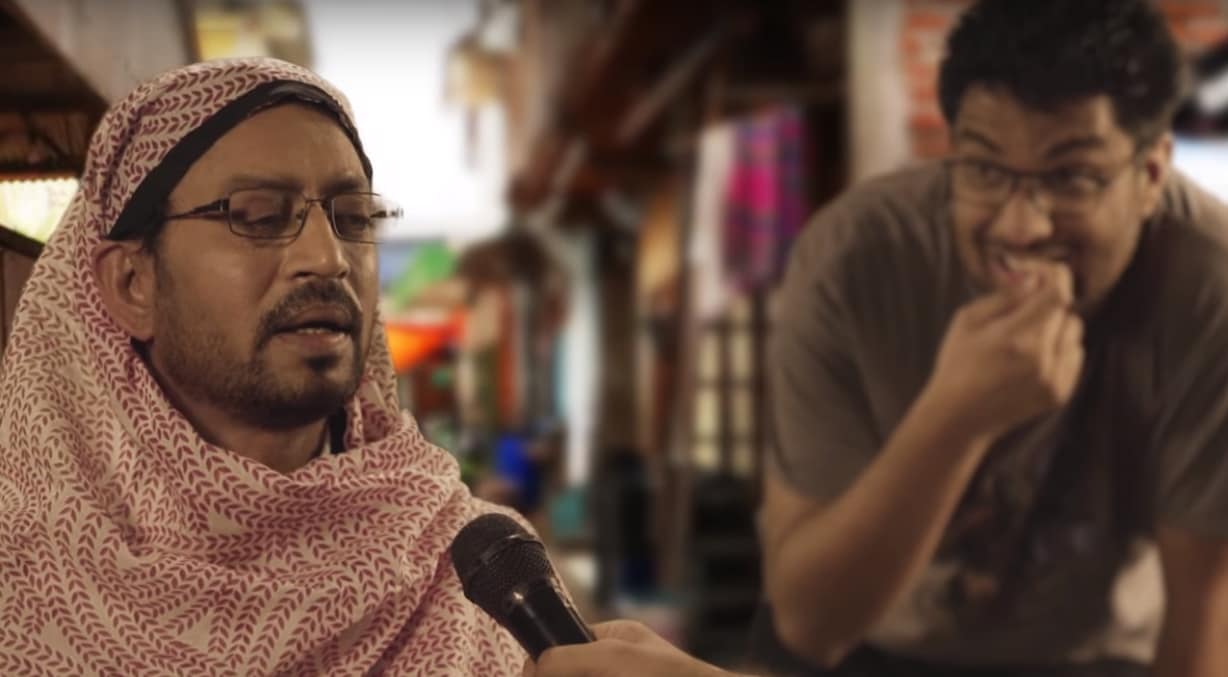 And boy were there memes.
Gormint pic.twitter.com/oiCXoEgSiT — All India Bakchod (@AllIndiaBakchod) February 9, 2017
Hey spelled backwards is yeh and yeh bik gayi hai gormint. — Ray (@RabyaAhmed) February 4, 2016
When you want a chewing gum but you also think ab gormint mein kuch nahi bacha. pic.twitter.com/mlACI0SqAF — Adhikaar Batra (@Awwdhikaar) January 14, 2017
The best notice I've ever witnessed on the university's notice board 😂 pic.twitter.com/k774TNXEvc — samad. (@MavellousSamad) January 11, 2017
Yeah, agree pic.twitter.com/BL1d97FDcV — Sunil (@akshaykanitkar) February 10, 2017
Hi @BuzzFeedIndia , could you please find this mysterious woman in PM's selfie ? pic.twitter.com/JxyprvPhae — Rofl Gandhi (@RoflGandhi_) February 3, 2017
3. Sachin Tendulkar

What is Li'l Master doing on this list, you ask?
Taking to Twitter to tell the importance of a helmet
, seated in the backseat of his car, maestro was seen urging pillion riders to wear a helmet.
Rider or pillion, both lives matter equally. Please, please make wearing helmets a habit. Just my opillion :) #HelmetDaalo2.0 #RoadSafety pic.twitter.com/0Lamnsj3Fq — sachin tendulkar (@sachin_rt) November 3, 2017
In the video, Tendulkar is seen advising a woman pillion ride. "Wear helmet at the back also!" he advices. Somehow, netizens found the video meme-worthy and came up with some neat edits.
Arjun: Papa dost ke idhar drugs karne ja raha hu. Taking bike Sachin: *stares in anger* Arjun: *picks helmet* Sachin: Better! — P.R. (@pr_akash_raj) August 9, 2017
*when she is ur life but sachin is ♥️* 😂 pic.twitter.com/aKF6jf9poe — Tweetera🐦 (@DoctorrSays) November 17, 2017
Wait for it pic.twitter.com/YpAG6ZwfoD — Bollywood Gandu (@BollywoodGandu) November 18, 2017
4. Aunty ki Ghanti

We are all addicted to 'cringe pop'. These songs that are so bad, that they are actually delicious. The product of our weird fetish has given rise to "artists" such as Dhinchak Pooja, Taher Shah, Vennu Mallesh, Bhim Niroula, Wilbur Sargunaraj, Hero Alom, and Omprakash Mishra.
Aspiring rapper Omprakash Mishra's "Aunty ki Ghanti" which he uploaded on YouTube in 2015 went viral earlier this year. The video garnered millions of views and became a favourite in the meme community. But it was an event created by Facebook page "Shit Indians Say" that actually brought it into the mainstream.
Thousands of fans said they were "interested" in the event, and eventually hundreds actually showed up at the designated time and place, and actually shouted "Bol na aunty, aau kya?" The several fan meet-ups and events eventually lead many outlets to point out the misogynistic lyrics of the song.
Reporter Deeksha Sharma made a video for
The Quint
demanding the song be taken down from YouTube because of its violent attitudes towards women. And this is where it got all ugly. The meme pages attacked the reporter with sexist memes and comments. Raids at
Quint
's office were organised.
Things got so bad, a police complaint had to be filed by
The Quint
indicating that Deeksha had even received death threats via WhatsApp.
You can read this
extensive report by Buzzfeed India
to know more on the controversy.
5. Thinking Guy

Kayode Ewumi, actor, and writer, who plays Reece Simpson on a show called #HoodDocumentary became an overnight meme.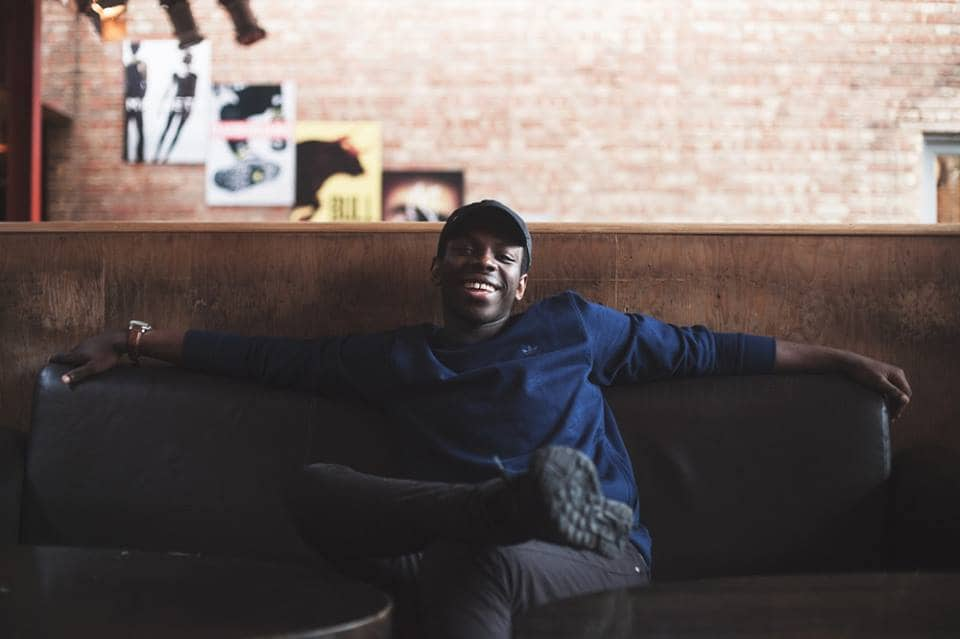 This particular scene got picked up by the Internet.
And it got memed!
If nobody saw you wear it you didn't really waste an outfit pic.twitter.com/k8CHU9Mqs2 — The Motherfucking Goat 🐐 (@D73__) January 31, 2017
u can't disappoint ur family if you've never made them proud in the first place pic.twitter.com/Ui8vRct0oC
— • dyl • (@DylanM_97) February 1, 2017
People can't use you if you're useless. pic.twitter.com/WwHONMWehX — zkr (@unployable) February 3, 2017
Can't violate the Constitution if you never read it pic.twitter.com/A1KaOY1Rtk
— Tristan (@AyoTristan) February 1, 2017
Sure enough, the meme caught up with the
Desi
Internet and they memed the meme in the most Indian way.
Nobody will kill you if you don't have a life . pic.twitter.com/jLMJumbclz — BING (@ya_jhakaas) February 3, 2017
No one will question your work If you keep questioning others. pic.twitter.com/JLviVhCqIJ — Smoking Skills (@SmokingSkills_) February 6, 2017
6. Aadhaar Card

If you're annoyed by the constant netbanking reminders to link your Aadhaar card to your bank account or barraged with Aadhaar card link deadline SMSes, here's some relief. Internet has been sh*tting all over the card since months.
#aadhaarmemes pic.twitter.com/kawGX5GYHm
— Girish (@GirishNaught) March 26, 2017
Hilarious #AadharMemes - creator unknown. Via @MihirCN pic.twitter.com/d2aCH3j0gA — Shreya Rao (@shreya3103) March 27, 2017
#AadhaarMemes pic.twitter.com/FFCfOEWTDF
— Meghnad (@Memeghnad) March 26, 2017
#AadharMemes pic.twitter.com/8q0W0s6GOF — pre-mature dier zaheer (@TheTypoOfGod) March 26, 2017
Oh btw, East India Comedy group went ahead and even made a song on Aadhaar.
7. Priyanka Chopra

34-year-old Priyanka Chopra made her presence felt at MET Gala in New York earlier this year.
Quantico
star Priyanka made a dazzling entry in a long brown trench coat dress by Ralph Lauren which apparently also happened to be the longest trench coat dress ever.
Her look was lauded by social media.



Actually, this trench coat-gown by @RalphLauren on Priyanka Chopra is a weirdly great combo. #MetGala pic.twitter.com/bBZ8GQZsNT


— Vanessa Friedman (@VVFriedman) May 1, 2017
You asked for everything, and Priyanka DELIVERT! #MetGala pic.twitter.com/XYl3q5Q4NS — Tre'vell Anderson (@TrevellAnderson) May 1, 2017
But then, again, the
desi
Internet also made a lot of memes around the
desi
girl's dress.



This is the 3rd time I'm removing malai from my chai and it's getting out of hand now. pic.twitter.com/kdeVf151Fj


— 🚨 (@pranavsapra) May 2, 2017
Have you guys always wondered where Mr. Perfectionist Aamir Khan shot the Guzarish song for Ghajini? Me too. pic.twitter.com/r0Wc5J5ejQ — Akshar (@AksharPathak) May 2, 2017



When you love Fashion and Swachh Bharat Abhiyan is also important. pic.twitter.com/WbiIf4E50S


— Pakchikpak Raja Babu (@HaramiParindey) May 2, 2017
Some edited scenes from the movie dangal. pic.twitter.com/KM9KgW9CdI — Hunट₹₹♂ (@nickhunterr) May 2, 2017
8. Ishant Sharma

After being reduced to less than 200 runs in the first innings of the second test against the Aussies earlier this year, the only way Indian pacers seemed to be able to get back at the visitors was by sledging them.
Ishant Sharma, who was all charged up, bowled a fiery spell and tried to unsettle skipper Steve Smith by beating his bat on several occasions.
Sharma, who has had a bit of a dry spell with wickets, was quite animated, and made faces to mock the Aussie skipper.



I can't stop watching Ishant Sharma #INDvAUS pic.twitter.com/cA8CO6I3mO


— Ricky Mangidis (@rickm18) March 5, 2017
Sharma's funny face turned into a meme soon.
If Monday morning had a face. pic.twitter.com/JByOMS3Ldy — Trendulkar (@Trendulkar) March 5, 2017



Ishant Sharma s Acting is better than his bowling ...
#INDvAUS pic.twitter.com/ul2LA8atp2


— Muhammed Ahmed Khokh (@axmedkhokhar) March 5, 2017
Khal drogo Vs Brienne of Tarth #INDvsAUS pic.twitter.com/ifFWOKwyIi — Punk (@punk_hardik) March 5, 2017
9. Narendra Modi

A meme list without Narendra Modi in it? Impossible.
When the world leaders came together and posed for a photo during the opening ceremony of the 31st ASEAN Summit in Philippines, PM Modi's
desi
attire stood out.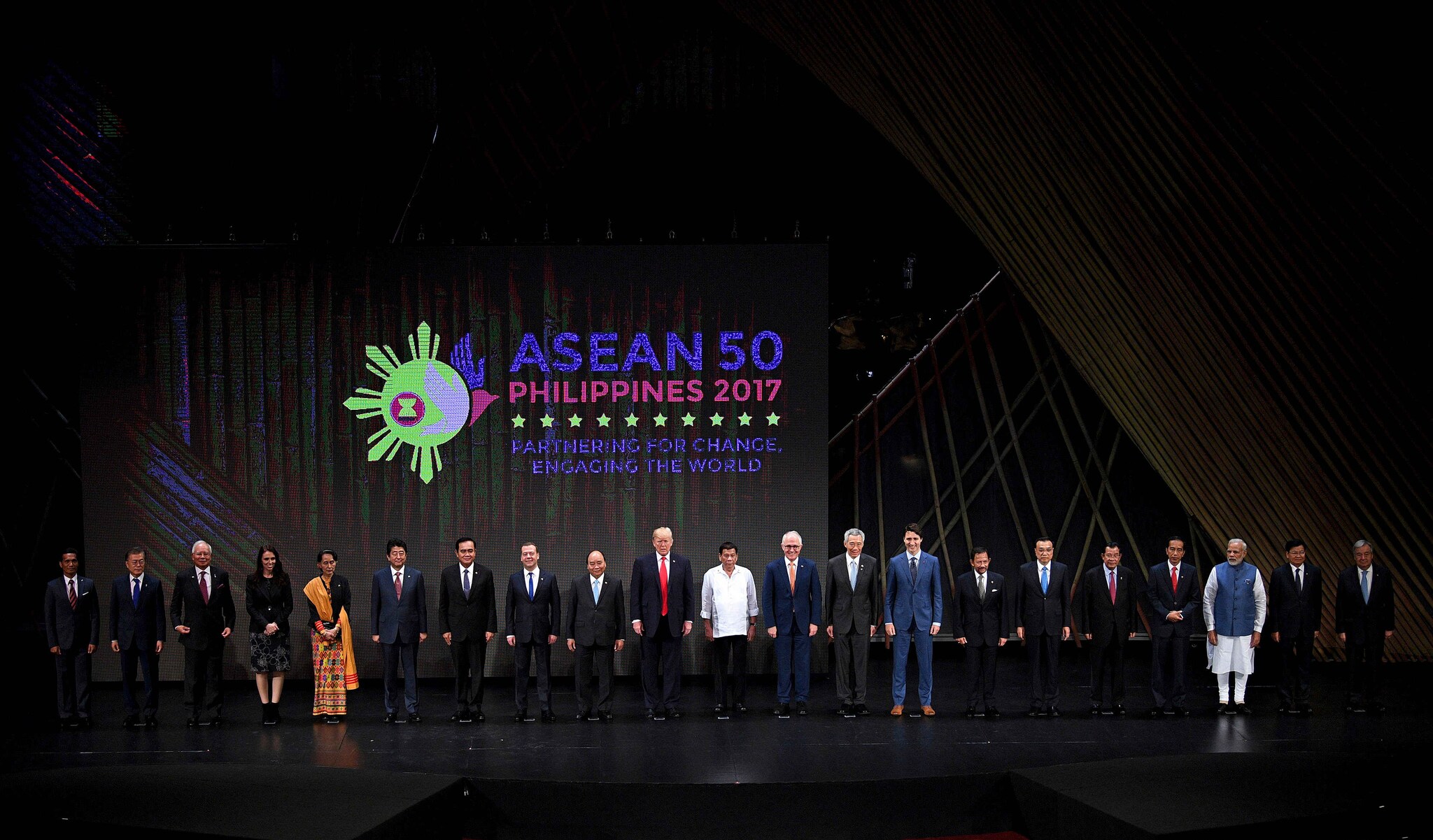 Photo credits: (Noel Celis/Pool Photo via AP)




When it's the reception and you thought it was the wedding. pic.twitter.com/BPB0EPl0oI


— Sahil Shah (@SahilBulla) November 13, 2017
FabIndia showroom in South Delhi. pic.twitter.com/5zud3lxLrb — Trendulkar (@Trendulkar) November 13, 2017



Percentage of Black Money holders vs White Money holders in India. pic.twitter.com/792XiG4TMM


— Godman Chikna (@Madan_Chikna) November 13, 2017
Modi strikes again! Wah Modiji wah!
PM who attended the 9th BRICS Summit in his three-day visit to China's Xiamen in September was captured in a candid shot when he was listening to a speech during the Dialogue of Emerging Market and Developing Countries.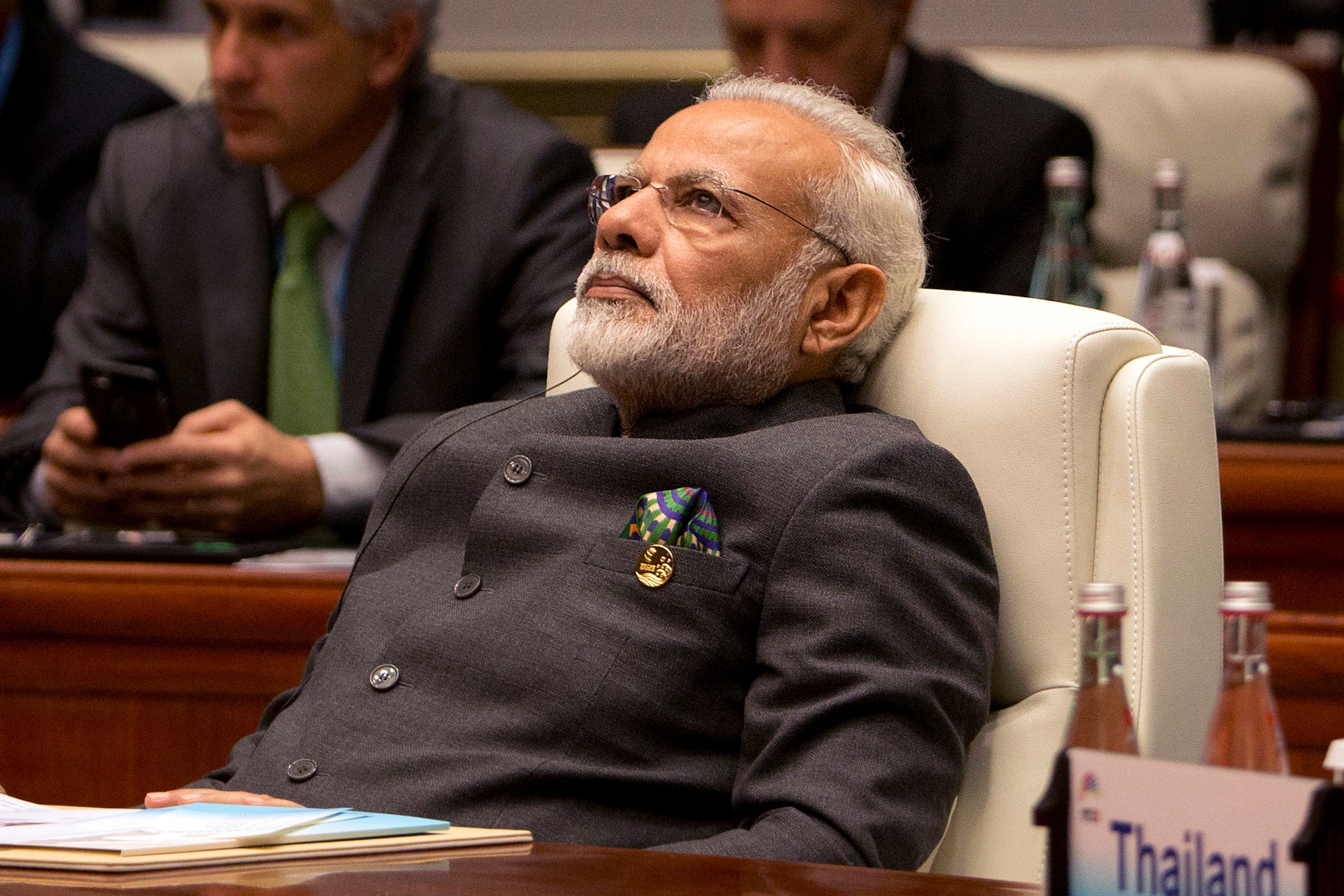 The AP Photo brilliantly captured by Mark Schiefelbein soon hit the Internet and Twitterati churned out tons of memes.
5 saal me world tour karna tha, 2 saal bache hai aur 146 countries baaki hai pic.twitter.com/tnSxwJLzoh — Freelance 007 (@James_Beyond) September 11, 2017



Doosri chappal kahan chali gayi pic.twitter.com/exPvK47vpz


— Bakwas Rider 🏍️ (@BakwasRadio) September 11, 2017
When you note bandi but the bandi doesn't note you back. pic.twitter.com/K0odR5HXJp — Light-Say-Burr (@gotzerochill) September 11, 2017



When you have taken so many flights that even in a room you feel you are taking off... pic.twitter.com/ZUpLabty4x


— The-Lying-Lama (@KyaUkhaadLega) September 11, 2017
Don't go anywhere because there's more.
Last month, Ivanka Trump led the US contingent at the Summit themed 'Women First, Prosperity for All'. Narendra Modi who was present at the event in Hyderabad was later photographed with daughter Trump. What's special?
Take a look.
Tujhe kya laga ladki sath mein hai toh chance miss kar dunga ? 📷 pic.twitter.com/77ao2k8Pvx — Rofl Gandhi (@RoflGandhi_) November 29, 2017



A Camera has face detector, Modi ji's face has a Camera detector.(2017) pic.twitter.com/5DyHJxE286


— History of India (@RealHistoryPic) November 28, 2017
And when the annual RBI report on demonetisation was out, comedian Kunal Kamra teamed up with Facebook page Official PeeingHuman and gave us this gem.
10. KBC

Veteran Amitabh Bachchan's comeback on small screen with the 9th season of the popular quiz show Kaun Banega Crorepati was instantly met with memes. "Aap chahe toh quit kar sakte hai", "Aaiye me aapko is khel ke rules samjha du", "Bahut hu umda kheli aap. Taaliyaan bajti rehni chahiye" were a few lines from the show that had launched a thousand memes on the Internet.
Me after studying for 33 seconds pic.twitter.com/ndxeGGTSmM — P.R. (@pr_akash_raj) October 15, 2017



Abhishek: Papa , What are your views about my acting career?
Big B: pic.twitter.com/SoIlFQ7hHA


— डि.के. (@itsdhruvism) October 15, 2017
When she rejects you by saying she doesn't want to be in a relationship rn, and she gets a bf next week. pic.twitter.com/MlmxuZmgul — डि.के. (@itsdhruvism) October 10, 2017



When you're watching porn and your laptop gets connected to the nearest Bluetooth speaker pic.twitter.com/oZLAWUHEqE


— ANRDH. (@mahatma_wayne) October 15, 2017
11. Disloyal boyfriend/man

A few months ago, a Shutterstock photo somehow surfaced and went insanely viral on social media. Originally captioned, "Disloyal man walking with his girlfriend and looking amazed at another seductive girl," Internet
janta
across the globe came up with innovative captions.
pic.twitter.com/4Z53MgtXfW — william shookspeare is on vacation (@dracomallfoys) August 22, 2017


— sreekar (@sreekyshooter) August 23, 2017
pic.twitter.com/wey5DjJvQQ — "Youthquake" isn't even a word (@pixelatedboat) August 24, 2017


— leon 🌨 (@leyawn) August 22, 2017
i am on meme levels unheard of pic.twitter.com/WaGYcXweGg — leon 🌨 (@leyawn) August 24, 2017



ok last one pic.twitter.com/wvrar35YBy


— crân-buri-ghân (@bromanconsul) August 25, 2017
India explained for millennials. pic.twitter.com/kaGevECXtN — Sapan Verma (@sapanv) August 25, 2017



Dis one right here pic.twitter.com/KcAWDmJxGf


— gotta$$$migraine (@gxngstawifi) August 24, 2017
12. Aditya Narayan

A video of singer Udit Narayan's son Aditya misbehaving with the member of an airline staff had surfaced online in October. The video shot at Raipur airport where Aditya can be seen threatening the staff member of Indigo airline spread like wildfire across social media platforms.
The incident happened when a staff member stopped junior Narayan for exceeding the baggage limit of 17 kgs. The argument got heated up and the singer hurled abuses at the staff member saying, "I will see you in Bombay. Kabhi naa kabhi toh pahuchoge naa Bombay fir dekh lenge... fir dekh lenge... teri chaddi na utaari na maine, toh mera naam Aditya Narayan nahi."
While Narayan's behaviour was uncalled for and could have been totally avoided, many on social media caught on the "teri chaddi na utaari na maine, toh mera naam Aditya Narayan nahi" phrase and mashed it up with old videos of the singer to churn out some hilarious memes.
Richa Chadda met Aditya Narayan Now she is only Richa. — Shiva (@sh1vastic) October 3, 2017



I'll never forgive #AdityaNarayan for this. pic.twitter.com/GgRPC2VHsZ


— East India Comedy (@EastIndiaComedy) October 2, 2017
13. Salt bae
The Internet couldn't resist the powers of Nusret Gökçe, the Turkish butcher and restaurateur, who rose to fame after a footage of him slicing and salting meat went viral.



With millions of views, the "Salt bae" was easily one of the most popular memes of the year.



When you use "thus" in an essay pic.twitter.com/LgC27qdzXe


— محسن (@SheikhMyBody) January 8, 2017
#SaltBae's daily routine: pic.twitter.com/hGxZYgjVmx — deray (@deray) January 8, 2017



when my BFF uploads selfies, opinions, jokes, thoughts or feelings on facebook pic.twitter.com/n9IxqSIMaf


— BuzzFeed India (@BuzzFeedIndia) January 10, 2017
Marvel adding those post credit scenes. pic.twitter.com/xqCSjCFcEY — Geeks of Color (@GeeksOfColor) January 8, 2017



me adding "idk" at the end of my advice just in case smth goes wrong pic.twitter.com/rDtkk5Os04


— مَ (@mernaangry) January 8, 2017
14. Kamlesh

A video clip of a 13-year-old ragpicker Kamlesh from Bhopal talking under the influence of drugs had gone viral on social media. The video from a 2016 documentary
Nashebaaz – The Dying People of Delhi
shows the dark side of the homeless street children who are drug addicts.
Despite the sensitive nature of the video and the Internet
janta
protesting against the ill taste of the "Sulochan" meme, Kamlesh was all over the Internet.
15. MDH Chacha
The Facebook page, "MDH" edits MDH's Chachaji in iconic scenes and gives them hilarious captions. For the uninitiated, the "Chachaji" here is Mahashay Dharam Pal who is the founder of MDH Masala. 94-year-old Dharam Pal "Chachaji" makes sure that he stars in every MDH television commercial making him the immortal face of the brand.
16. Nagarpalika

If you have managed to scroll till here, let me tell you, this meme is my favourite.
Iss desh mein ho rahe bhattachar ko mitaane ke liye hum aapko aage aana padega.
Humare aapke aage aane ke baad hi... Yeh maakab***da madarc**d - Arrey bhai bhai bhai bhai..kya hua?
Arrey madarc**d pehle nagar palika ko bulao, bh****wale gaddha bheje
Arrey desh baad mein surakshit hoga pehle gaddha surakshit karao inki maa ka ch**e mad*r ch*dan ki...
These epic lines by Kanpur based comedian Shahid Alvi who plays a news reporter at
Ch*tiya News
in this video took the Indian Internet by a storm. The video was passed on WhatsApp groups like drugs.
This man's mission to fix Indian potholes inspired mashups, EDM remixes, and parodies.
17. Main likh ke deta hoon

Crtically acclaimed
Newton
was India's official entry to the Oscars this year. Starring National Award-winning actor Rajkummar Rao and the very able Pankaj Tripathi, the movie managed to attract more and more people to the theatres following the good word-of-mouth.
The popularity of the movie with the social media community inspired many on micro-blogging site to turn two scenes from the it into memes.
The first meme includes Pankaj Tripathi challenging Rajkummar Rao by saying nobody would turn up at the polling booth. "Main likh ke deta hun, koi nahi aayega, (I will give it to you in writing that nobody will show up)" he says.
Friend : Let's plan a Goa trip with our school buddies. Me : pic.twitter.com/jSUFC89Lcu — Appurv Gupta-GuptaJi (@appurv_gupta) September 25, 2017



😭😭😂😂😂 pic.twitter.com/JExYGnra74


— Delhi se hu bhench*d (@delhichatter) September 25, 2017
.@TripathiiPankaj has an answer to everything. pic.twitter.com/M3Kg2iJBVL — East India Comedy (@EastIndiaComedy) September 25, 2017
Rajkummar Rao's response to Tripathi from the same scene became the next meme.



Crush: You'll find a way better girl than me
Me: pic.twitter.com/hv4Ez26Da2


— P.R. (@pr_akash_raj) September 24, 2017
Man: I am illiterate. Rahul gandhi: pic.twitter.com/uo2cLDAy7S — डि.के. (@itsdhruvism) September 24, 2017
18. Blinking guy reaction

According to the Internet meme database
Know Your Meme
the face of this viral gif Drew Scanlon - video producer and podcaster of video game website Giant Bomb - is seen reacting to his colleague's mention of "farming with my hoe" while playing a game back in 2015.
Internet revived the gif in 2017 calling it "white guy blinking" meme and used it in different day to day relatable scenarios.



me: ill take a biology class, im smart enough for this just watch me
teacher: cells
me: pic.twitter.com/fHJJsPLioO


— ini 🐖 (@eskbl) February 5, 2017

Me: this tests is gonna be so easy, Ima get a 100
Test: Name______ pic.twitter.com/33BVDfV9oU

— Half Inch Punisher❄️☃️ (@Yahiam_) February 14, 2017




Her: wow you got a good job, you single, you dont play games, and you got your own place. Like whats wrong with you.

Me: I'm 5'7

Her pic.twitter.com/EcTpPulgcF


— Sith Lord Trell (@iTrap4TheHokage) February 17, 2017

Account balance: $100.00
Me: *spends $2.91*
New account balance: $97.09
Me: pic.twitter.com/yEhkqBvMTz

— mercury is in gatorade. (@PLAIDvillain) February 17, 2017




me: *knows im ugly*
someone: youre ugly
me: pic.twitter.com/SHF0JCiIz9


— chanel (@hslaurent) February 14, 2017

homeless person: could you spare some change?

me: sorry i can't

homeless person: broke ass

me: pic.twitter.com/b44Qjh2agm

— maha (@halalgang_) February 18, 2017

19. Man's not hot

When British comedian Michael Dapaah a.k.a. "Roadman Shaq" walked into the studio of BBC 1Xtra's "Fire in the booth" to perform his freestyle rap, he had probably not imagined that he'd turn into the biggest meme of the year. The meme, referred to online as "man's not hot" and "the ting goes skrrrraaaaaa, pap pap ka ka ka" with its gibberish yet addictive lyrics became the anthem of 2017.



The FULL Roadman Shaq #FireInTheBooth 🔥🔥😂😂 @MichaelDapaah @CharlieSloth


The ting goes... pic.twitter.com/vXgKNhledw

— BBC Radio 1Xtra (@1Xtra) September 5, 2017
me: gently adds fries into the pot the oil: pic.twitter.com/GtvnYLNRit — rose-colored boy (@lilbabycurl) September 3, 2017



Big Ben's Final Ting pic.twitter.com/GYs7a4hZFv


— Dolan Dark (@DolanDark) September 2, 2017
Enfield Bullet owner: *gently touches accelerator* Bullet: pic.twitter.com/wJaUcWUBA7 — Catthew (@krazyfrog) September 7, 2017



the ting goes
skrrrrrrrrrrrrrah
pap pap kak kak kak
skibidipap pap
and a
pupubrrrrrrrrrrdoom
skya
du du
kun kun
boom boom


~ milk and honey

— tobi (@bobimono) September 2, 2017
20. Sonu Nigam

In April, Sonu Nigam was woken up by the sound of azaan coming from a local mosque. Not happy with his sleep being disturbed, the singer went on a rant on Twitter, likening the forced listening of the Islamic call to prayer to "gundagardi".
"God bless everyone. I'm not a Muslim and I have to be woken up by the Azaan in the morning. When will this forced religiousness end in India. And by the way Mohammed did not have electricity when he made Islam.. Why do I have to have this cacophony after Edison?" the singer wrote on Twitter.

Us insan ke baare mein koi aisa soche, kahe ya taint kare ki anti-Muslim,toh ye meri problem nahi hai, ye aapki problem hai:Sonu Nigam (2/2) pic.twitter.com/hmkPU38wpd

— ANI (@ANI) April 19, 2017

Upset by this, Syed Sha Atef Ali Al Quaderi, vice-president of the West Bengal Minority United Council, issued a fatwa against the singer. Quaderi also offered a reward of 10 lakh to anyone who would shave Nigam's head, put a garland of old torn shoes around his neck and parade him around the country.
Not intimidated by this, Nigam had the perfect response to Maulvi.
He tweeted, "Today at 2pm Aalim will come to my place, and shave my head. Keep your 10 lakhs ready Maulavi."



Sonu Nigam gets his head shaved after a Fatwa was issued announcing 10 Lakhs for anyone who shaves Nigam's head pic.twitter.com/wWUZmnmb8N


— ANI (@ANI) April 19, 2017
What happened next won't shock you.

Q: What will Sonu Nigam do with the 10L he'll get for shaving his head?
.
.
.
.
.
.

A: Deposit it into his shavings account.#SelfThoo

— Ramesh Srivats (@rameshsrivats) April 19, 2017




Maulvi: 10 lakhs for shaving Sonu Nigam's head!

Sonu Nigam *shaves his head* : Gimme the money!

Maulvi: NEW PHONE WHO THIS?


— Keh Ke Peheno (@coolfunnytshirt) April 19, 2017

Bald men who took India by storm in 2017:

1. Sonu Nigam
2. Yogi Adityanath

— SAGAR (@sagarcasm) April 19, 2017




*Decent Haircut*
At Local Saloon - Rs.50
At Looks - Rs. 750
At Enrich - Rs.1500
From Maulvi - Priceless


— A La' Vile De Satara (@AdvancedMaushi) April 19, 2017

All Muslim moms will be throwing the example of Sonu Nigam as 'Dekh wo Azaan sunke neend se ut jaata hai aur tu hai naalayak' #sonunigam

— Mazhar (@SayMazhar) April 18, 2017

Honourable mention to Yogi "Disel" Adityanath, Ajaz Khan, Deepak "Maymay" Sharma, Amrish "Aao Kabhi haveli pe" Puri, and Dhinchak Pooja.
Read full article
Countdown To
Elections Results
To Assembly Elections 2018 Results