22 perfect Chandler Bing GIFs that you can use in everyday situations!
Can these GIFs BE any more awesome?
As the world rejoices with news of 'Friends' cast reuniting for a special episode on NBC in February 2016, there is also a bit of disapointment that the actors may or may not share screen space with together for the episode. While sources have confirmed their presence for a tribute episode to TV comedy director James Burrows, it is not certain if the six actors- Courtney Cox, Jenifer Aniston, David Schwimmer, Lisa Kudrow, Matt Le Blanc and Mathew Perry- will be playing their parts from the hit series or appearing together.
We all are, though, excited to watch the actors reunite once again on screen and hoping that Mathew Perry brings in his trademark humour to the show. As Chandler Bing, the actor created a cult following for his wry, sarcastic sense of humour, which till date is loved and quoted.
Chandler Bing is a box of awkward quotes, dipped in sarcasm and often self loathing. You can quote him in almost every scenario life brings to you and it would make sense. From awkward dance moves, to sarcastic taunts, here are 22 awesome Chandler GIFs that are not only hilarious, but also can turn out to be the most perfect replies you can come up with, when words are just not enough to make your point!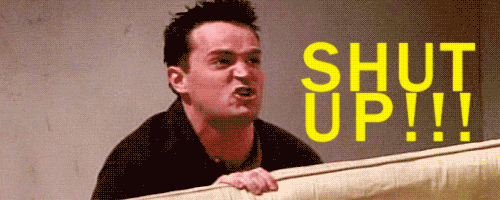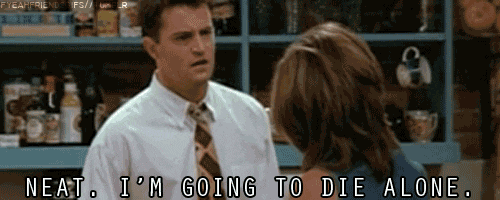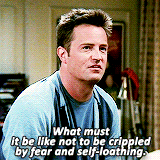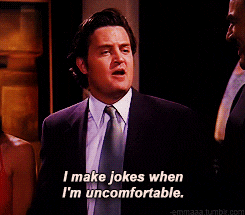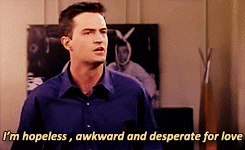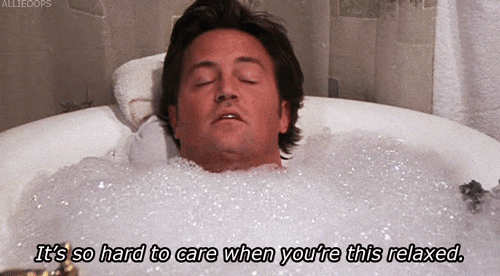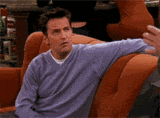 (All GIFs source: Giphy)
Get the best of News18 delivered to your inbox - subscribe to News18 Daybreak. Follow News18.com on Twitter, Instagram, Facebook, Telegram, TikTok and on YouTube, and stay in the know with what's happening in the world around you – in real time.
Read full article