#90sMoviesIn2018: The 'Feminist' Plot of 'Mehndi' is Nothing but Veiled Patriarchy
Films like Mehndi, which masquerade around as early 'feminist' films, have possibly played a considerable part in cementing problematic beliefs regarding a married woman's honour, chastity and duty as a wife.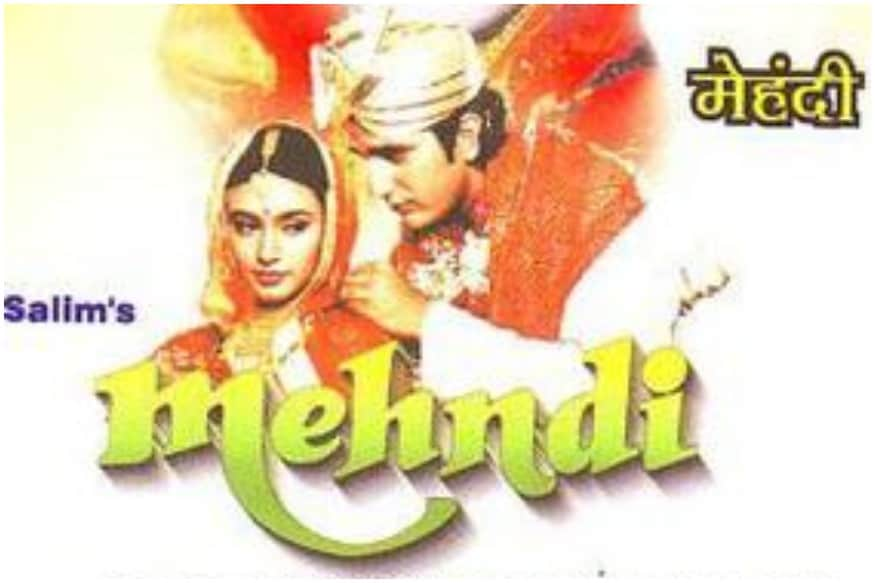 Films like Mehndi, which masquerade around as early 'feminist' films, have possibly played a considerable part in cementing problematic beliefs regarding a married woman's honour, chastity and duty as a wife.
Since cinema is not only a form of entertainment but also an important cultural tool that has the power to shape opinions, we are reviewing classics and trying to see them through the lens of the current socio-political climate. The aim is to call out biases, misrepresentation and everything else that is problematic so that we can gauge our journey thus far and the road ahead.
Movie: Mehndi
Director: Hamid Ali Khan
Cast: Rani Mukerji, Faraaz Khan, Shakti Kapoor, Himani Shivpuri
Year: 1998
In 1998, the Hamid Ali Khan directed 'Mehndi' hit the silver screens. Though the film did not make a lot of money because, unlike Bollywood films of the time, it did not boast of a big star cast and, in fact, was a woman-centric film with a strong female lead with no co-'star' to boot.
While that may sound promising today, the kind of feminism portrayed in the film is flawed and extremely problematic if you look at it today. Though the film is the story of a woman's struggle and ultimate victory over her villainous in-laws, the plot-line simultaneously defeats the moralistic purpose of the film. Let's first give you a bit of background and synopsis of the film.
Pooja (Rani Mukherjee) is a young lawyer who gets married to Niranjan (Faraaz Khan). While at first things appear to be fine, it is soon revealed that Niranjan and his family are money-hungry extortionists who only wanted a 'bahu' so that they could financially exploit her. When her father refuses to pay Rs 10 lakh to Niranjan, they are furious and start to torture Pooja.
Herein lies the first problem with the film. Pooja realises quick enough that she is intentionally being hassled and hazed by her in-laws for money and that her marriage was largely a sham. She also realises that her husband is a brothel-monger and has no real interest in her. Why then does she not immediately opt for divorce? Why does she not complain to her parents? We'll come back to this one later.
In the course of the film, Niranjan gets framed in the murder of a brothel-worker and it falls on Pooja, the lawyer, to save her husband. She takes the help of a certain Mr Rajeshwar who reveals he has photographs that can prove Niranjan's innocence in court, but that he would only give them to Pooja if she agrees to spend the night with him. To save her husband, Pooja complies and Niranjan's name is cleared. But right after that, Pooja is (surprise, surprise) tortured and rejected by her in laws who call her 'impure' and defiled. (It is to be noted that Rajeshwar did not actually touch her. A hint of Ramayana, we presume?)
It is only after being mercilessly thrown out and her unborn child killed in the womb that Pooja, the accomplished lawyer, finally decides to file for divorce. One wonders why Pooja, who is clearly an educated woman, would stay in such an appallingly bad marriage for so long? Why did she feel the need to defend her husband's murder charge? In an excruciating scene, Pooja is shown to have a conversation with her own alter-ego that shames her for thinking twice before saving her husband's life and tells her that her "pride" and "honour" (though essential components of being a good wife) were nothing as compared to her husband's life. Mind you, it's not the obvious antagonists in the film who make her feel this way but her own self-doubts. When her in-laws question her character after she spent the night with Rajeshwar (to save her husband's life) she tries to defend herself by claiming she is 'pure'. Even when they throw her out of the house, she begs them to believe in her chastity and take her back.
Despite it's supposedly satiric set-up, the film systematically reinforces stereotyeps about young girls and women, establishing right from the start that once a woman is married, her fate is invariably tied to that of her husband's. Not just her, when she is thrown out, Pooja's father also goes and begs her in-laws to take her back. Why must the well-to-do father of an educated girl feel the need to ingratiate himself and subjugate himself and his daughter to this family?
Another problematic aspect of the film is the character of 'Billu', the seemingly homosexual, cross-dressing local entertainer who would perform in weddings and act like a feminine rogue whenever possible. The character was written to be lewd, lascivious and even criminal. In the end, Billu rapes Niranjan's sister. So therefor, despite him being a sort of 'good guy' who helped Pooja out, he is inherently shown as a viciously sex-craved cross-dresser who is routinely insulted throughout the film for his lack of masculinity. The portrayal is not just crude and trope-ridden but also denigrates homosexuality in the most blatant, shocking fashion.
It is not just Pooja and Billu who face discrimination. When Niranjan's unmarried sister is raped by a local, their family decides to keep the matter quiet and not complaint in order to defend the family's good name. Niranjan's other married sister who lives with his family along with her husband was also made out to be a vindictive, stereotypical 'nanad' (sister-in-law) character. She, along with the treacherous mother-in-law continuously harass Pooja but is herself insulted time and again for staying in her fathers' house after marriage. She is referred to as a 'bojh' (burden) on her parents and is generally given no respect or screen time.
What follows in the end is a confusing tale of murder and sexual assault. Pooja's father is killed and later she avenges her father's death by killing Niranjan's brother-in-law, IN COURT. She is not convicted for murder because her actions are deemed in self-defence. How did the brother-in-law enter the court with a gun? One can only guess. Then Pooja is abducted and tied to a pyre to burn by her in-laws. Appallingly, while she is about to be burnt, Pooja's only wish is to have been burnt a 'suhagan'(married) and not a divorcee.
After Niranjan is accidentally killed at the hands of his own mother, the evil in-laws finally come to their senses and realise their 'mistake'. They fall on Pooja's feet for forgiveness and finally end up 'accepting' her as their daughter. Pooja is only too happy to finally gain the acceptance of her in-laws.
While it was somewhat commendable of the makers to choose to make a woman-centric film in 1998, a time when feminist content had not really clicked with audiences and the conversation regarding gender equality at home and workplace was still a nascent one, Mehndi is still a questionable film for several reasons. The film projects itself as a commentary on the dowry system, on the subjugation of women in the household, but it ends up reinforcing some very problematic stances -
- That a woman's worth is always tied to her husband.
- That a wife is always expected to want to good of her husband, even if he is a jerk.
- That homosexuals are lewd and dangerous rapists.
- That a woman is always expected to be forgiving and all-encompassing.
With time, these tropes have now been undone. But, not really. Young women in almost every Indian household are still told that they need to learn manners or else they shall be sent back home by their in-laws. They are admonished for bringing home complaints against her in-laws. After all, what are the neighbours going to say if the daughter of the house is sent back from her sasural? Many women continue to seek validity from her husbands and in-laws and stay on in bad, harmful marriages in order to prove themselves as a 'good', 'chaste' wife. And films like Mehndi, which masquerade around as as early 'feminist' films, have possibly played a considerable part in cementing such problematic beliefs. Though the film tries to portray the strength of a woman in the face of hostility, it only ends up reinforcing the arcane ideas of purity and chastity of a woman, tied with familial values that a 'good' woman/wife (almost the same) is obliged to maintain, despite every form of atrocity.
Get the best of News18 delivered to your inbox - subscribe to News18 Daybreak. Follow News18.com on Twitter, Instagram, Facebook, Telegram, TikTok and on YouTube, and stay in the know with what's happening in the world around you – in real time.
Read full article