GET Stock

Quotes


A Bride Performed Beyonce-Inspired Dance Routine For Her Husband And It's Flawless
She was fabulous.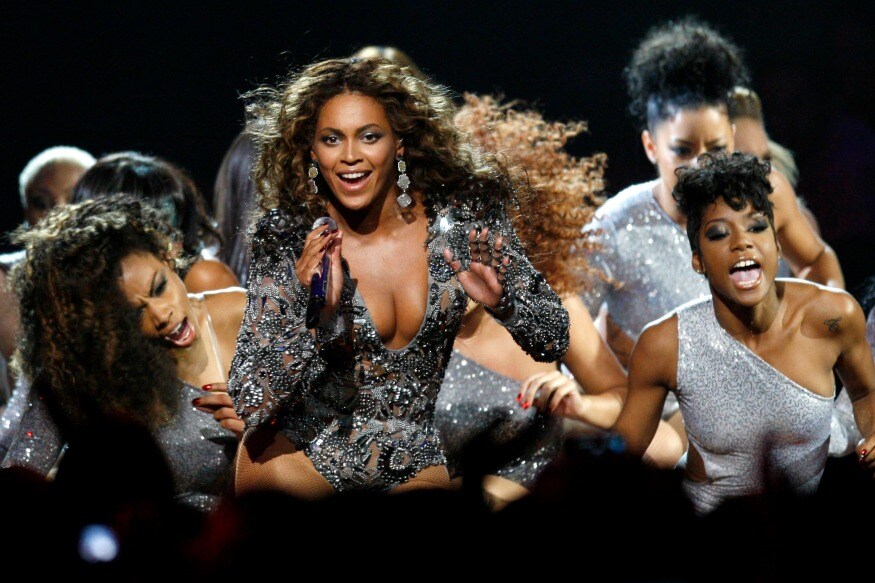 (Photo: Reuters/Representative Image.)
Canadian pop-singer, actress and model Melissa Molinaro, known for her striking resemblance to Kim Kardashian, staged an epic Beyonce-inspired dance routine at her own wedding in Los Angeles. And the flawless performance was dedicated to none other than her husband Bryan Kowalski.
Molinaro, 34, is known to have participated on several reality shows including Making the Band 3 and Pussycat Dolls Present: The Search For the Next Doll.
On Sunday, Melissa turned into a star performer at her wedding, where she was joined by a few bridesmaid-cum-back up dancers for an amazing performance to a mashup of Beyonce songs.
Melissa can be seen donning a glittering white leotard and Beyonce-inspired sparkling tights and a bodysuit with some ruffles to give the apparel a bridal look.
While sharing a clip of her performance on Instagram Melissa wrote, "My husband always told me his favorite thing is to watch me perform so you know I had to give him the performance of a lifetime!"
In the several videos that were uploaded on various social media platforms by Melissa's guests for the day, her husband Kowalski can be seen sitting on a chair on the dance floor while the gorgeous model struts down and grooves to Lil Mo's 4Ever.
In another video, Melissa is joined in by her backup dancers and she can be seen hip shaking and hair swishing to Beyonce's Upgrade You.
Friends and relatives who attended Melissa's wedding were deeply impressed with her surprise gig for her beau Kowalski. Several of her friends recorded her performance on the mobile phones and uploaded them on Instagram, Twitter and Facebook.
The performance seems to have taken the social media by storm with the video garnering nearly 2 lakh views since it was uploaded on Youtube on October 4.

After the performance, Melissa shared a stunning picture of herself with husband Kowalski and captioned it, "This day couldn't have been any more perfect!".
We totally agree on that!
Also Watch
Read full article