A Gay Penguin Couple in Australia are Fostering an Egg and it is the Cutest Thing Ever
The same-sex penguin couple is the first in Australia to be given a foster egg.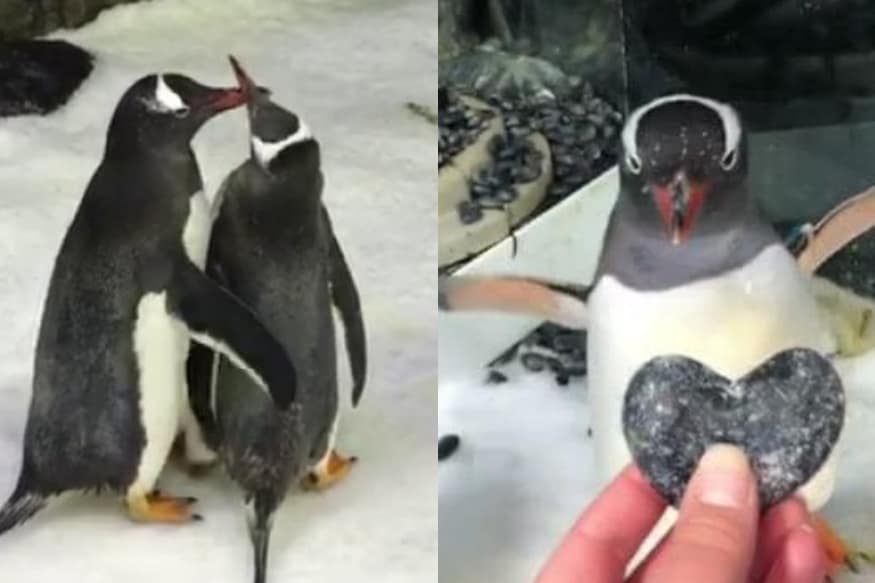 (Image: Twitter)
In a first, a gay penguin couple at the Sydney aquarium has now become the first same-sex penguin couple in Australia to be handed a foster egg, with the staff at the aquarium claiming that the two show signs of being "amazing parents".
The two gentoo penguins, Magic and Sphen, formed a bond at the Sea Life Sydney Aquarium before this year's breeding season.
According to a report by ABC News, the staff suspected the penguin couple of being in love when they started to notice piles of ice pebbles they set up as a nest each day.
When the staff went go there to inspect, they would find the two penguins bowing to each other.
After the staff at the aquarium put out actual pebbles for the breeding season, the pair built a real nest.
The penguin couple was even given a dummy egg to practice their parenting skills. The staff was happy to find out when the couple started incubating the fake egg. It was then that the staff decided to give the couple a real egg to foster.
Sydney's Sea Life aquarium says it is a gay penguin couple, Sphen and Magic, and they are hatching an egg together "The pair make a great team" pic.twitter.com/Qvbut1jZiU

— Josh Butler (@JoshButler) October 11, 2018
According to the staff, gentoo penguins usually have enough resources to raise only one egg. So when another penguin couple had two, they decided to let Magic and Sphen foster the other one.
While there have been several instances of same-sex penguin couples raising a chick, it is the first ever instance in Australia.
Get the best of News18 delivered to your inbox - subscribe to News18 Daybreak. Follow News18.com on Twitter, Instagram, Facebook, Telegram, TikTok and on YouTube, and stay in the know with what's happening in the world around you – in real time.
Read full article