A Gibberish 6-Year-Old Tweet by Lady GaGa Has Turned into a Meme and it's the Best Thing Ever
A crazy tweet of past is a meme for the present.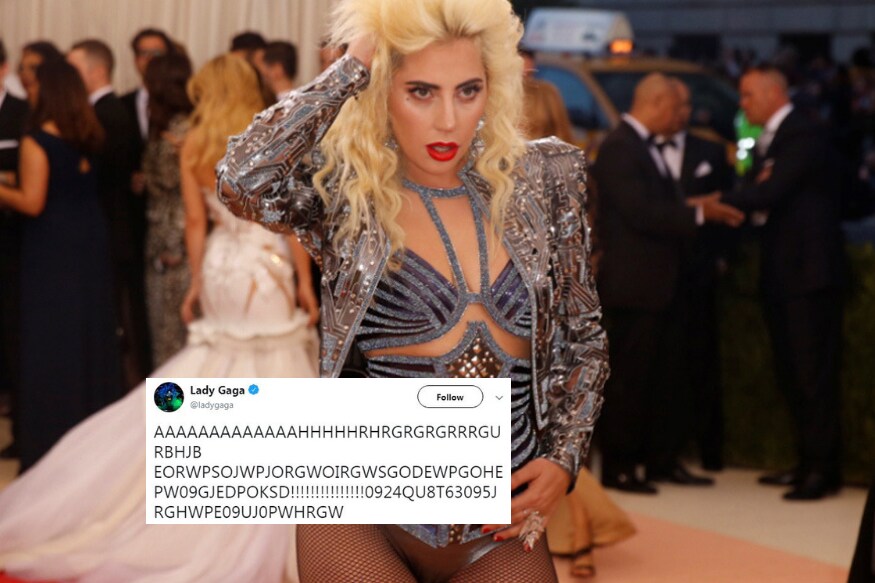 (Image: Reuters)
There have been several instances that corroborate the saying "Old tweets never die" where embarrassing tweets made by celebrities, more often than not, resurface on the Internet and either ruin careers (read: James Gunn who was fired from the Guardians of the Galaxy franchise) or become gold mines for memes.
Recently, a tweet made by pop singer Lady GaGa in November 2012 has, not so surprisingly, started making the rounds of social media.
AAAAAAAAAAAAAHHHHHRHRGRGRGRRRGURBHJB EORWPSOJWPJORGWOIRGWSGODEWPGOHEPW09GJEDPOKSD!!!!!!!!!!!!!!!0924QU8T63095JRGHWPE09UJ0PWHRGW

— Lady Gaga (@ladygaga) November 7, 2012
While it is not clear what GaGa wanted to say then, fans have been coming up with their own possible theories.
me: that will be £5.37 please customer: do you want the 37p and you give me a note backme: https://t.co/PAby1sHKUK

— b.b (@benoobrown) September 15, 2018
"hey, what's your Nintendo friend code?"Lemme write it down: https://t.co/buOVL8W8Ra

— 🐝TRcomics (@VTR_comics) September 15, 2018
*spends hours designing & crafting a one of a kind piece of jewelry*Woman at craft fair: This is nice but I can get something cheaper at Walmart.Me: https://t.co/0k1fj28pSB

— Little Miss Scare-All🌹 (@MercurialMiss) September 16, 2018
me driving on a new and terrifying roundabout and realising I'm in the wrong lane https://t.co/vMuksmPqex

— saz (@sarahlostctrl) September 15, 2018
me: looks up 123moviesmy computer: https://t.co/dICMV0c26w

— i love finn (@sapphofiIm) September 15, 2018
someone *notices a green reflection in chris evans' glasses on set on a4*loki fandom: https://t.co/iCGqVkpUxH

— jj💌 (@starkqvill) September 11, 2018
Mariah Carey: *climax* "WE BELONG TOGETHA-"Me: https://t.co/MmHL390Wg4

— harry✨ (@daydrrream) September 16, 2018
U ARE THE CAUSE OF MY EUPHORI https://t.co/l83kE8SHkh

— taekook doing the shoot in perfect sync (@taesvlog) September 14, 2018
Your password must contain at least one lower case letter https://t.co/r7KkkVUxX3

— Nadimir Gluten (@nadimpatel_) September 16, 2018
In 2020: "One Direction are back"me: https://t.co/M1r5D7aO4y

— Santa Claus (@1DAFSanta) September 15, 2018
Get the best of News18 delivered to your inbox - subscribe to News18 Daybreak. Follow News18.com on Twitter, Instagram, Facebook, Telegram, TikTok and on YouTube, and stay in the know with what's happening in the world around you – in real time.
Read full article