A Migrating Stork Has Made a Polish Charity Pay a Phone Bill of Rs 1,82,870
A stork-ingly high amount for just phone bills.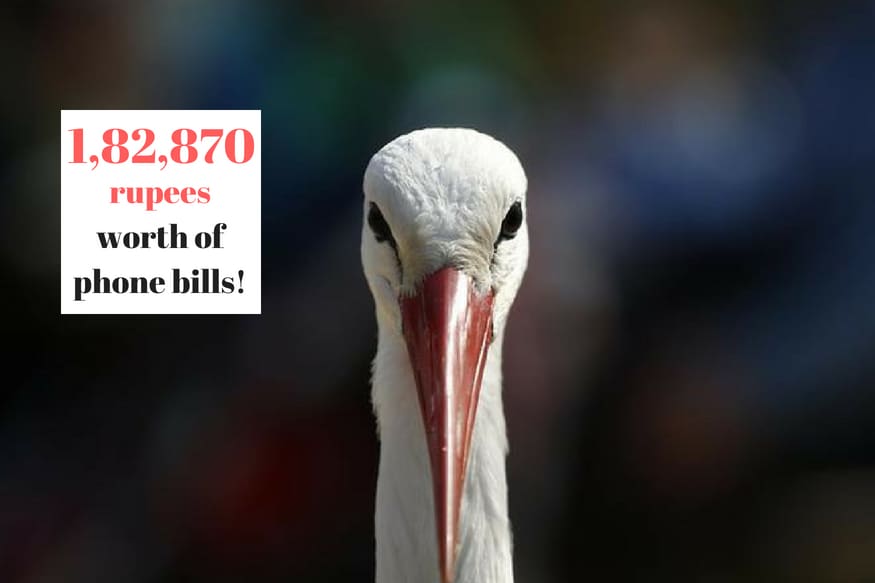 A stork-ingly high amount for just phone bills.
You remember the days of dial-up when calling people was a luxury and you had to manually go through a written copy of phone numbers because you didn't have a smartphone with already saved contacts?
Phone-calls have stopped being a luxury - with pre-paid SIM's and vouchers that let you pay before you've made the call so you don't have to worry about racking up a huge phone bill.
But not everyone is that lucky. A Polish charity group recently received a huge amount for a phone bill owing to a stork. Yes, you read that right. A stork. The two legged-long-beaked white bird your mind conjures the image of when you think of 'migratory bird.'
EcoLogic Group, the Polish charity that is an environmental organisation, received over 10,000 Polish zloty (which is 1,82,870 in Indian Rupees!)
According to a
BBC report
, the Polish Group had attached a GPS tracker onto the back of a white stork last year to track the bird's migratory habits.
The stork flew from central eastern Polish town of Siedlce, and went as far as the Blue Nile Valley in eastern Sudan, travelling over 6,000 kms - before the charity lost the signal.
You would just assume that the tracker malfunctioned or fell off.
Turns out, after the signal disappeared, that somebody found the tracker in Sudan, removed the SIM card and put it in their own phone, where they then racked up 20 hours' worth of phone calls.
This phone bill which amounted to the 10,000 Polish Zloty- will now be have to be paid by charity.
Tagging storks to find out their migratory routes is an important factor in environmental research, even though they are not going-extinct yet, but this data is used to help assess their habits, social behaviors and threats.
And while it is necessary to continue stork tagging, footing a bill that huge owing to someone misusing the SIM isn't on anyone's checklist.
Aren't you glad you have a pre-paid phone now?
Read full article
Next Story
Next Story
Also Watch

India Will 'Stop' Flow of Our Share of Water to Pakistan, Says Nitin Gadkari
Countdown To
Elections Results
To Assembly Elections 2018 Results