A NASA Scientist Just Threw a Huge Surprise at Us: 'Aliens May Have Visited Us, We Just Didn't Notice'
Aliens may have visited us, and we just didn't know.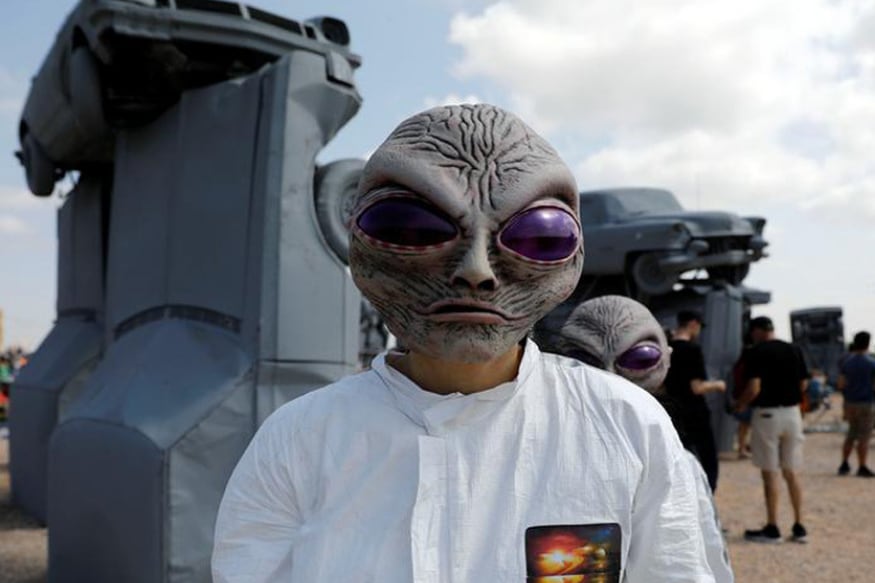 Aliens may have visited us, and we just didn't know.
There have been several theories about the existence of aliens-- that they not only visit us but live here with us in human form. And of course, there are myriad of explanations to back these theories.
However, Internet theories aside, a NASA scientist, explained in a paper how 'aliens may have already visited us, and we may have just missed it.'
In a paper titled, "New Assumptions to Guide SETI Research," Silvano P. Colombano, of NASA's Intelligent Systems Division argued how extraterrestrials may look different than what assume they would look like and may be able to travel huge distances — and so we may have never realized when they have paid us a visit.
He bases his theory on the fact that perhaps human technology isn't advanced as we think it is - so some of the theories we have of extra-terrestrials based on them, could be wrong.
"Considering further that technological development in our civilization started only about 10K years ago and has seen the rise of scientific methodologies only in the past 500 years, we can surmise that we might have a real problem in predicting technological evolution even for the next thousand years, let alone 6 Million times that amount!" he argues.
"If we adopt a new set of assumptions about what forms of higher intelligence and technology we might find, some of those phenomena might fit specific hypotheses, and we could start some serious inquiry," Silvano wrote.
He also urges his colleagues to be more open to the possibility of aliens visiting us, and added how not all UFO sightings can necessarily be "explained or denied."
Colombano had first presented his paper at a workshop called "Decoding Alien Intelligence" organized by NASA's SETI Institute, which stands for "Search for Extraterrestrial Intelligence," in March.
Read full article