GET Stock

Quotes



A Photographer Risked His Life To Get The Perfect Shot Of Volcano In The Pacific Ocean
Mike is no stranger to capturing stunning photos of nature at it's best.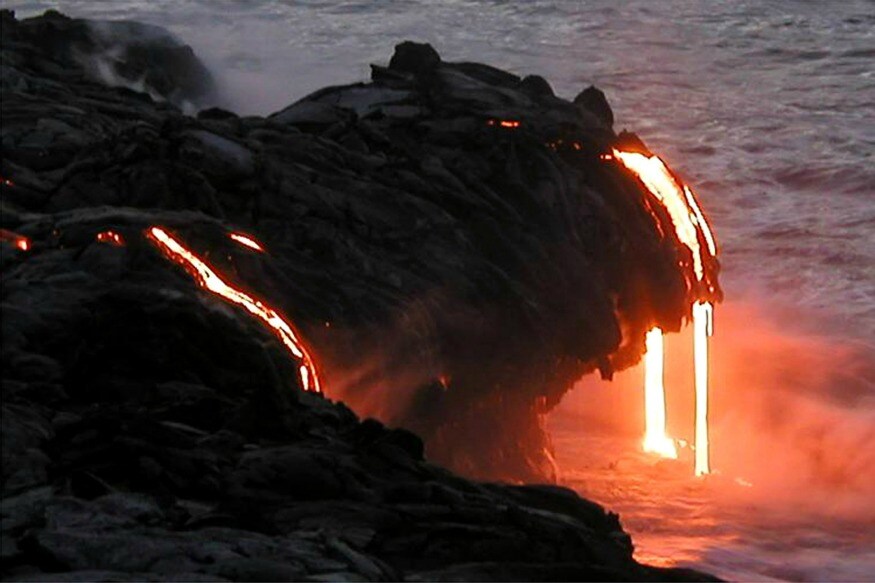 (Photo: Reuters/Representative Image)
There are no rules for good photography, there are only good photographs. But American photographer Mike Mezeul II's photographs are not just good, they are stunning.
Mike, whose Instagram feed boasts of an entire collection of breath-taking images of nature, captured some amazing shots of the lava from the Kilauea Volcano in the Pacific Ocean.
He actually got so close to the lava that his life was at a significant risk but he never gave up. He had to find the perfect setting for his dramatic image and finally, he did. Mike's stunning photograph includes the Moon, the Milky Way, a meteor, and a stream of lava all captured in a single image taken in Volcanoes National Park on the Big Island of Hawaii.
He was quoted telling Huffington Post, "I was literally in shock. It was my third frame to shoot after the sun had set, and after I saw the meteor, I knew I couldn't beat that image, so I packed it up and headed back."
While the above image is picture-perfect, here are some of Mike's equally amazing pictures that he has shared on his Instagram account.
"Watching the newest land on this earth form right before my eyes. This is the lava from the Kilauea Volcano making it all the way to the Pacific Ocean. Since mid-July, the 61G flow has created over 8 acres of new land. Incredible," Mike captioned the image.
"Otherworldly - walking up to lava flowing down the side of Hawaii's Kilauea Volcano beneath the moonlight, wrote Mike on his Instagram feed."
"Lava flowing down the side of the Kilauea Volcano in Hawaii's Volcanoes National Park this past week. The temperature was unbearable, nearly 2000 Fahrenheit," Mike wrote on Instagram.
"Natures fireworks are the best."
"Escape. The beautiful Canadian Rockies in Yoho National Park."
"The absolutely stunning Sunwapta Falls in Jasper National Park in Canada."
"Sunrise at Banff National Park in Alberta, Canada."
Also Watch

News18 Reel Movie Awards: Ratna Pathak Shah Bags Best Actor (Female) Award
Read full article