From Learning Hindi to Naming a Rose After Her, a Spanish Florist Is Proving He's Lata Mangeshkar's Biggest Fan
What would you do for your favourite star?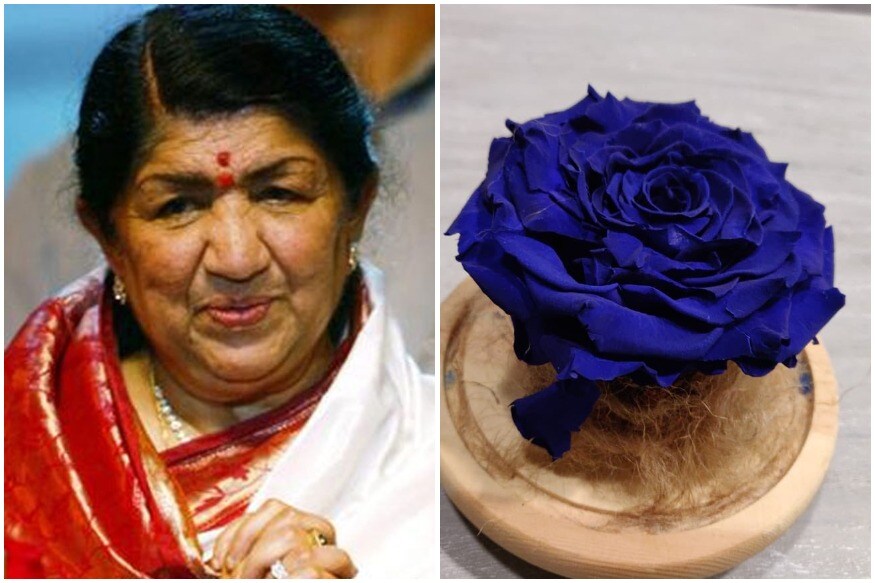 What would you do for your favourite star?
What is the greatest thing a fan can do for their stars? Emulate them? Give out tributes to them? A Spanish man seems to think you can just say it with a flower.
Santiago Lopez, a Spanish-origin florist living in Argentina, recently let the world now that he is a big fan of none other than Bollywood's nightingale Lata Mangeshkar. The veteran singer recently posted a tweet, mentioning Lopez.
It seems the Spanish florist has grown a special strain of rose. He has named the deep violet rose 'Lata' as a tribute to the singer. Touched by the incident, Lata posted a photo of the of the flower on Twitter.
Namaskaar,I was deeply touched by this, so sharing it with you all. Mr. Santiago Lopez, living in Argentina and Spanish by birth, is my fan and a florist by profession. He has named this flower Lata. He has also taken to learning Sanskrit, Hindi and Yoga. Humbled and grateful pic.twitter.com/Wi99NU1bDF

— Lata Mangeshkar (@mangeshkarlata) November 5, 2018
In the tweet, Lata added that Lopez has also started taking Sanskrit and Hindi lessons so that he can converse in these languages. He has also adopted yoga as a way to learn more about Indian culture.
The warm gesture won Lopez a lot of praise on social media. People also congratulated Lata for her fan, with many claiming that she deserved such gestures.
Now a Rose named "LATA". In a lovely gesture, Santiago Lopez, a florist based in Argentina, has named a rose in honour of the 89-year-old legendary singer Lata Mangeshkar. pic.twitter.com/mzHsMd2eIC

— ഫഹദ് (@vikramanmuthu) November 6, 2018
Jitna khoobsurat ye phool ha utni hi khoobsurat apki awaz hai 💙

— Noorulain Arif (@NoorulainArif3) November 5, 2018
Wow!! Beautiful !! If anyone in the world deserves this love & honour it is you Dearest Didi . Thanks for all the beautiful melodies you have showered upon us !! Love & Respect

— poonam dhillon ੴ (@poonamdhillon) November 5, 2018
Read full article