Dating has evolved from handwritten letters to apps like Tinder, but arranged marriages in India still continue to suffer from the same evils that have been present for ages unknown. The very idea of rejecting women on the basis of certain preconceived standards of beauty and caste etc is archaic at best, and oppressive in general.
The web-comic '
Inedible India
' put these evils in the spotlight with their version of 'Tinder', custom built for Indian men.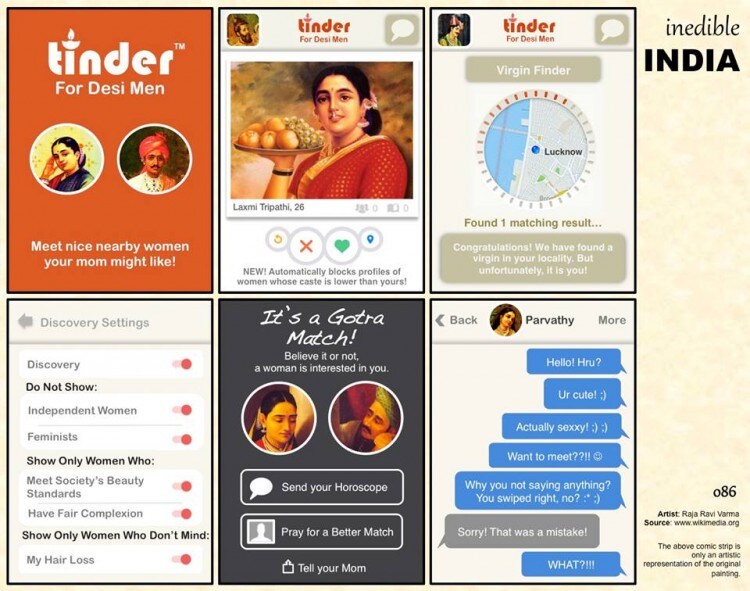 The Tagline says it all: Meet nice nearby women your mom might like!
After all, how can one marry when your parents don't approve, no matter how meant for each other you may be.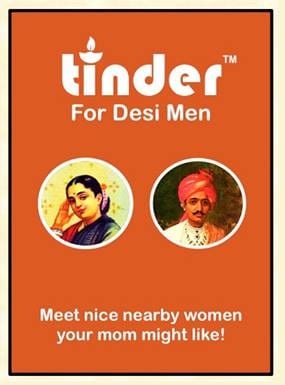 The caste-blocker.
Because god forbid you accidentally meet a woman who is beneath your level (that is measured purely on the basis of arbitrary and archaic social constructs)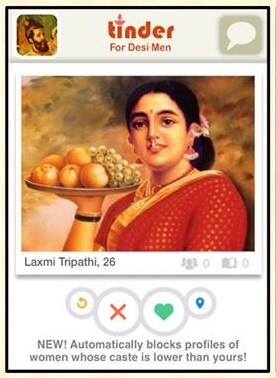 The V card.
Virginity is of utmost impotence. It is the only measure of your integrity as a woman. No hymen, no marriage. Cool?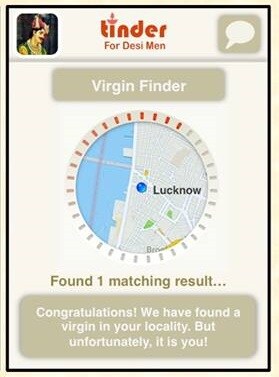 Feminists? Ugh.
Sorry, but arranged marriage can only work when oppression can be fully utilized. If you are a feminist, or even somewhat independent, you're better off aging into a spinster.
Also, you need to be pretty.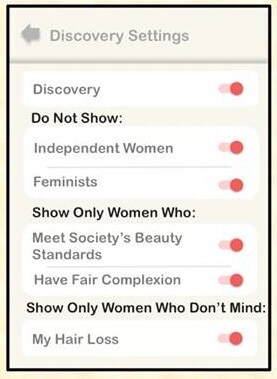 The match!
Yes. It isn't one bit surprising that all these parameters will definitely cut out the unworthy ones. The ones that remain are what you truly deserve.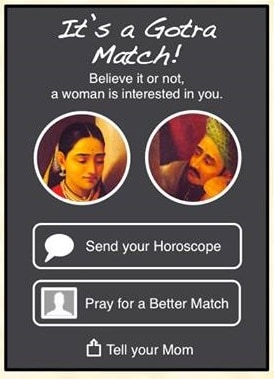 Let mummy do the talking, beta.
Because really, you are pretty much going to mess it up in spite of all societal odds being on your side.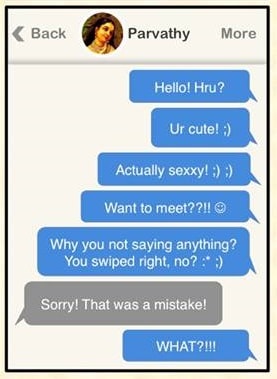 All in all, a rather fine app one can say. In the off chance that this doesn't work out for you, you can always get in touch with your
rishta
-bringing relatives.