nda:
Needmore seats to Win

Needmore seats to Win
upa:
After Alexa, Siri May Be the Next All-Too-Helpful Device to Spy on You
'Siri, can you Google how to d-' .. 'Here are your search results.'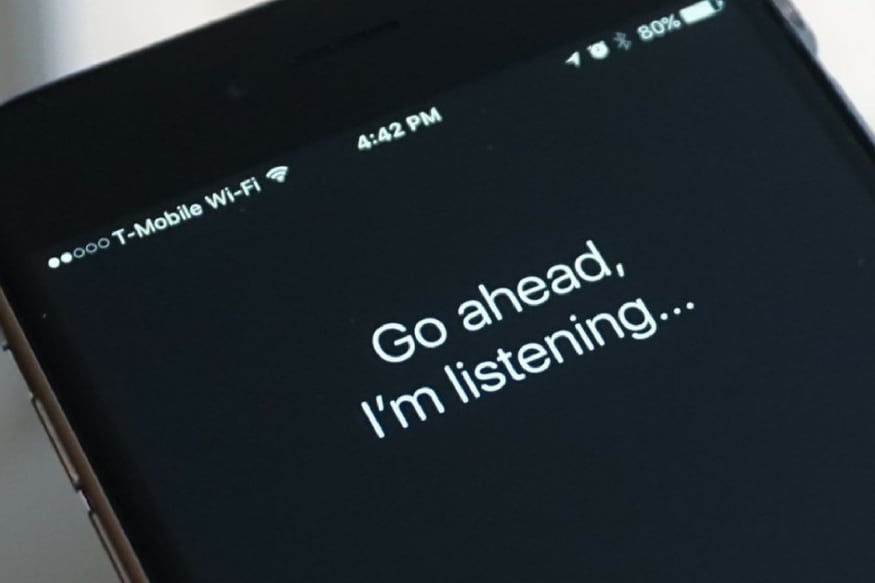 While Amazon's Alexa and Apples' Siri are easily confused by users who happen to own both, the latter has remained non-sentient so far.
2017 may have been all about Alexa, Amazon's Echo device, eavesdropping on users' conversations and wiretaps for the government. In fact such was the fear of surveillance that many New Year 2018's resolutions looking something like this -



me covering my front camera with tape and thinking about how the fbi agent monitoring me has watched me cry everyday but never once checked up on me: cut toxic people out of your life 2018


— (@sapphicgrI) December 31, 2017
All the weird (and decidedly creepy) accounts of Alexa listening in on  conversations, and responding out of turn, seemingly at her own will, led to many people pointing out the possibility that Alexa was more than just an automated bot - she almost seemed like a sentient being.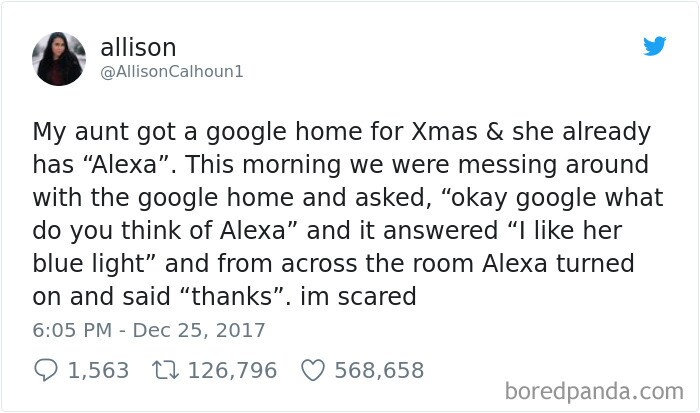 However, while Amazon's Alexa and Apples' Siri are easily confused by users who happen to own both, the latter has remained non-sentient so far.
I just called Siri Alexa. I'm starting to think there is too many fake women in my life. #sirifail #alexafail #lifefail — BrentlyDavis Koetter (@BrentlyDavis) March 14, 2017
Or has it?
In a bizarre and highly public incident, iPhone's Siri started talking to UK's Defence Secretary, Gavin Williamson, as he delivered a speech at the House of Commons.
On July 3rd, as Mr Williamson was addressing members of the Parliament on the fight against ISIS when iPhone's virtual assistant, Siri, was heard interrupting him.
"Hi Gavin, I found something on the web for: 'in Syria, democratic forces supported by..." Siri was heard saying as the MP paused and tried to figure out where the voice was coming from.
Siri's interruption prompted the Speaker of the Commons, John Bercow, to ask "what a very rum business that is."



When Siri interrupts as you're delivering a statement to Parliament... pic.twitter.com/NDsNUJDPV3


— BBC Parliament (@BBCParliament) July 3, 2018
Williamson continued how it was a very rare occurrence that "you are heckled by your own mobile phone" and continued his speech "without the help of Siri."
However, this leads to a bigger question - is Siri also listening?
iPhones are pretty common, way more than Alexa. And this begs the question - do people need to be careful around their own phones now?
After Facebook's privacy debate with Mark Zuckerberg and all the memes that came with it - on how Facebook itself is spying on users - maybe  it's time to start reading all the "
We have updated our Privacy Settings
" notifications as well as '
Privacy terms and conditions
' a bit more carefully before hitting '
I agree
'.
(Get detailed and live results of each and every seat in the Lok Sabha elections and state Assembly elections in Andhra Pradesh, Odisha, Arunachal Pradesh and Sikkim to know which candidate/party is leading or trailing and to know who has won and who has lost and by what margin. Our one-of-its-kind Election Analytics Centre lets you don a psephologist's hat and turn into an election expert. Know interesting facts and trivia about the elections and see our informative graphics. Elections = News18)
Read full article
Countdown To
Elections Results
To Assembly Elections 2018 Results