After 'Fat Legs' Remark, Kareena Kapoor Gets Body Shamed for 'Looking Like a Skeleton'
Decked in a floral lehenga choli, Kareena Kapoor was slammed for her 'skinny' looks.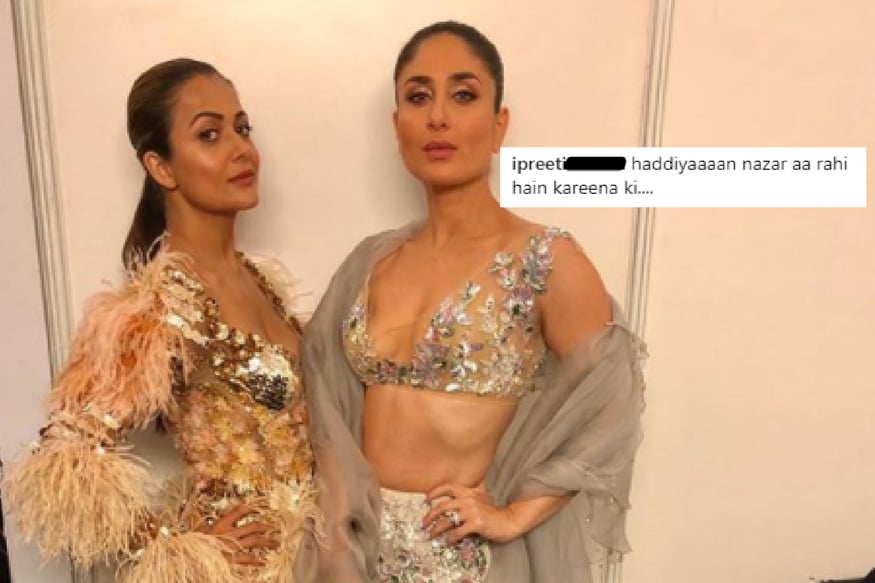 Image credits: @amuaroraofficial / Instagram
The trolls are at it again. Less than six months after they shamed Kareena Kapoor for her 'fat legs', they are now spewing hate because she 'looks like a skeleton'.
Last night, decked in a floral lehenga choli, the Bollywood actor walked the ramp for designer Manish Malohtra. Later, her friend and actor Amrita Arora shared a behind the scenes photograph. And, the barrage of comments began.
"Malnutrition problem or something," read one of the comments. Another one said "kareena is looking skeleton lol" and yet another said "Too much skinny".
That's not all. These 'fans' had some major advise to offer as well. Someone said Kareena should be 'ashamed' of herself, another had a comment on her breasts, and another one asked her to "Kuch kha liya karo".
If you are wondering, neither Amrita nor Kareena asked for suggestions or advise on how to improve their bodies. But of course, it's not surprising to meet the entitled people on the Internet who are probably out there, just waiting to body shame.
A couple of months back, when Kareena's sister Karisma uploaded a picture of themselves on Instagram captioning it "when you twin without knowing," she was trolled as well. They were both wearing one-shouldered black dress. This time it was because she dared to 'reveal her fat legs'.
And just months before that, Kareena was trolled for neglecting son Taimur and going to the gym. At a book launch event, she said, "If I am going to the gym, it's not about getting size zero.
So many people and girls went like, 'Why does she have to leave her baby and go to the gym?' I read these comments and I feel that's the most stupid thing ever because having a child doesn't mean you can't feel good."
Two months back, when Vogue shared photos of Kareena in a bikini, she got hate for apparently not looking like a "new mother". Kareena's taut tummy without any stretch marks just months after she gave birth made people lose their sleep.
Apparently, you can never impress the trolls. But can someone break the news to them? Kareena Kapoor doesn't want those unwanted advice either.
Get the best of News18 delivered to your inbox - subscribe to News18 Daybreak. Follow News18.com on Twitter, Instagram, Facebook, Telegram, TikTok and on YouTube, and stay in the know with what's happening in the world around you – in real time.
Read full article