After Kerala, Nagaland is Desperately Seeking Your Help Amid Heavy Rains and Floods
Nagaland is also desperately seeking your help.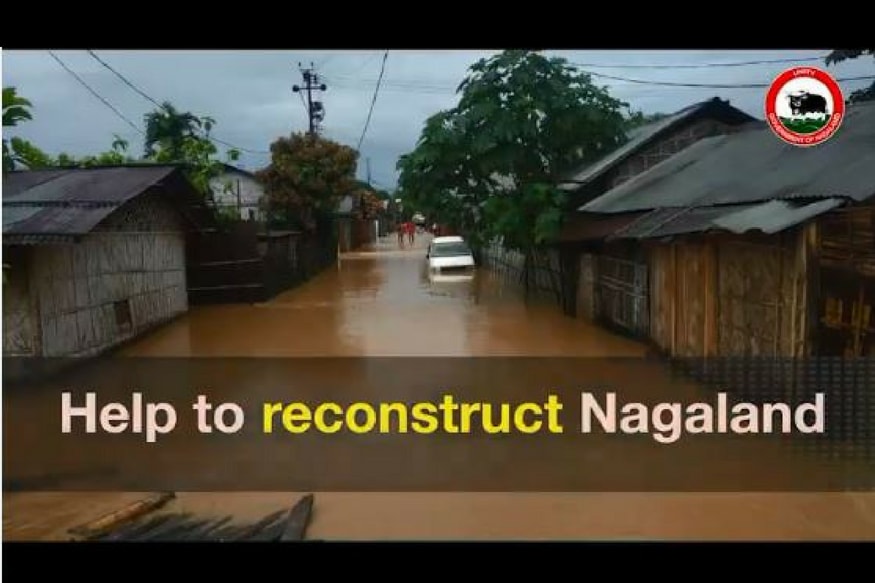 Nagaland is also desperately seeking your help.
While Kerala may be still reeling after its mass-scale floods which shook the entire state and left a high-death toll and thousands displaced, another state is also going through the same tragedy.
Nagaland has been experiencing landslides and floods owing to the incessant heavy rains - which has led to the death of 12 people.
The Chief Minister of Nagaland, Neiphiu Rio, tweeted seeking help - with a video showing the damage that is caused in Nagaland due to this rain.
#Nagaland needs your #help. Incessant rain has caused floods & landslides in several parts of the state & have affected many. #Relief #helpinghand #NorthEast @PMOIndia @narendramodi @HMOIndia @rajnathsingh @KirenRijiju @MDoNER_India @DrJitendraSingh pic.twitter.com/OC3fmLYCcB

— Neiphiu Rio (@Neiphiu_Rio) August 29, 2018
Rajnath Singh responded, saying that NDRF teams were being sent to the state to provide relief.
Spoke to Nagaland Chief Minister Shri @Neiphiu_Rio regarding the situation arising due to floods and landslides in several places of the State. NDRF teams are being rushed to the state by the MHA to carry out rescue and relief operations. — Rajnath Singh (@rajnathsingh) August 30, 2018
The CM also posted an update, sharing the bank details for the relief fund.
Thank you for your concern towards #Nagaland and for your willingness to help. Details are below, for the information of those who have asked for bank account details.#help #relief #helpinghand #NorthEast pic.twitter.com/EYFfZk38ap

— Neiphiu Rio (@Neiphiu_Rio) August 29, 2018
And while Nagaland, along with other North-East states had contributed to Kerala floods relief, not too many are talking about the state.
Relief Fund to Kerala by States of Northeast India: 1) Assam: Rs 3 Cr 2) Arunachal: Rs 3 Cr 3) Manipur: Rs 2 Cr 4) Nagaland: Rs 1 Cr 5) Tripura: Rs 1 Cr Northeast region including Assam faces Floods every year but not so highlighted. Hope their Contribution doesn't go unnoticed — Anshul Saxena (@AskAnshul) August 21, 2018
But people on Twitter are still urging you to contribute - because flooding and destruction still remain the same - people are affected everywhere, no matter what part of the country it is.
Friends

Urging everyone to pls send 100 rupees min. Just like Kerala, Nagaland is suffering too. Let's avoid some spending on self and contribute here.

I personally request all my followers 🙏 https://t.co/FHQug7poIs

— Ashu (@muglikar_) August 30, 2018
Friends, Pls Rt, donate and help brothers and sisters of #Nagaland @Neiphiu_Rio https://t.co/ip88odgXHM — Vinit Goenka (@vinitgoenka) August 30, 2018
Please spread the word.nagaland needs our help. https://t.co/lAKHhaa9xo

— manoj bajpayee (@BajpayeeManoj) August 30, 2018
Nagaland too needs relief and help due to floods. Will people do their bit or only Kerela politics was important?!?https://t.co/bOJn2azSbx — Madhushree (@mads123s) August 30, 2018
According to this report, Nagaland State Disaster Management Authority has said 3000 families have been displaced in about 400 villages in Nagaland.
Read full article
Countdown To
Elections Results
To Assembly Elections 2018 Results