After Rahul Gandhi's Hug in Parliament, Congress Workers Organise 'Free Hug' Campaign
Continuing what started in the Parliament to the public.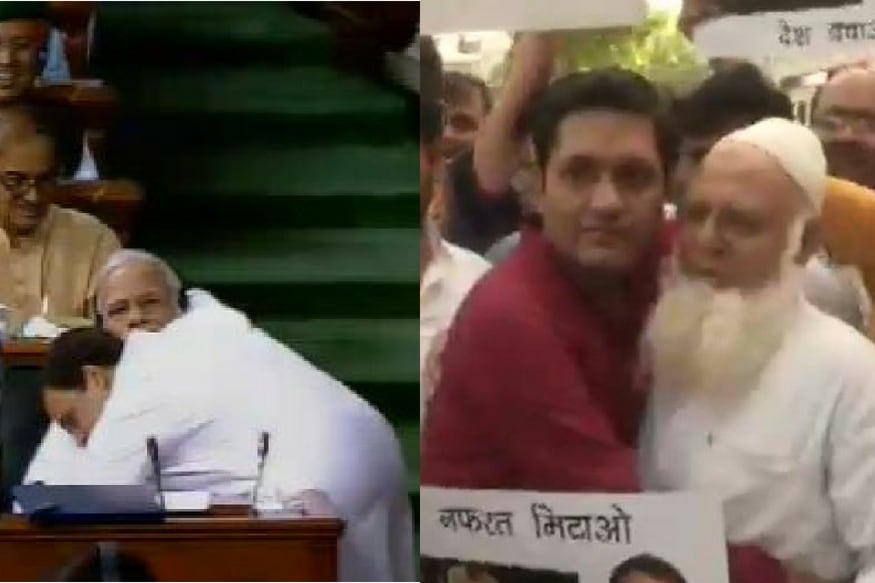 Continuing what started in the Parliament to the public.
Congress Workers started a free hug campaign in Delhi's Connaught Place on Tuesday.
This came days after Congress president Rahul Gandhi gave a hug to Prime Minister Narendra Modi during the discussion of the No-Confidence Motion in Lok Sabha on July 20.
During the campaign, around 50 workers were seen holding placards and banners with slogans 'Remove enmity, save country' and pictures of Rahul hugging Prime Minister Modi.
The party workers were also seen hugging people who had gathered to see what was happening in the area.
Delhi: Congress workers organised a 'free hug' campaign at Connaught Place, yesterday. pic.twitter.com/wCLMAdKYLv

— ANI (@ANI) July 25, 2018
Delhi Congress worker Aniruddh Sharma, who was leading the campaign, said, "Our aim is to spread message - 'remove hatred, save country'. A hug is a way of spreading love. But we also tell people that the idea of India lies in the fact that people from different religions should respect each other's faith and live in harmony."
He added that Rahul hugged Prime Minister Modi to spread the message of love and compassion. "We are taking his message forward," Sharma said.
The Delhi Congress is also planning to take the campaign forward by holding more such gatherings at the city's Metro stations, and promote it on social media as well.
(With inputs from ANI)
Get the best of News18 delivered to your inbox - subscribe to News18 Daybreak. Follow News18.com on Twitter, Instagram, Facebook, Telegram, TikTok and on YouTube, and stay in the know with what's happening in the world around you – in real time.
Read full article