GET Stock

Quotes


Air China's Inflight Magazine is Racist Towards Indians, Pakistanis & Black People
''Precautions are needed when entering areas mainly populated by Indians, Pakistanis and black people''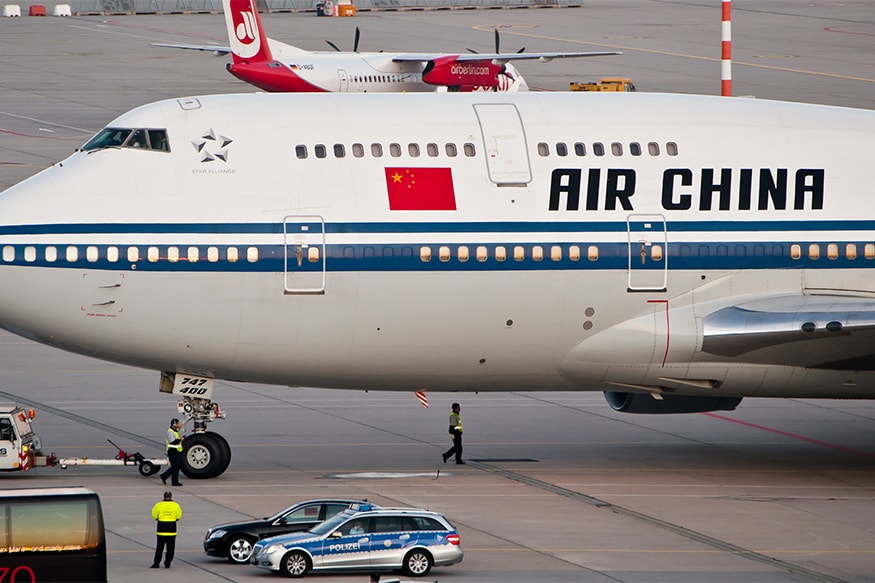 ''Precautions are needed when entering areas mainly populated by Indians, Pakistanis and black people''
Air China, one of China's major airlines, has been under fire for a racist tip in their inflight magazine Wings of China. First tweeted by CNBC producer Haze Fan, the magazine says "London is generally a safe place to travel, however precautions are needed when entering areas mainly populated by Indians, Pakistanis and black people. We advise tourists not to go out alone at night, and females always to be accompanied by another person when traveling."
A piece of advice in Air China inflight magazine. What does @MayorofLondon think? @CNBCi @SeamusConwell @cnbcSri pic.twitter.com/u7SGfiyuXA

— Haze Fan (@journohaze) September 6, 2016
Air China has since removed the offending magazine from all their flights and has apologized for this. They however claim that the profiling and blatant racism was "entirely due to an editing error and in no way reflected the magazine's views.
Virendra Sharma, the member of parliament for Ealing Southall in western London, said in his blog post "I am shocked and appalled that even today some people would see it as acceptable to write such blatantly untrue and racist statements. I have raised this issue with the Chinese Ambassador, and requested that he ensures an apology is swiftly forthcoming from Air China, and the magazine is removed from circulation immediately."
I have written to the Chinese Ambassador about the balant racism of Air China https://t.co/hRNsiBjB0F

— Virendra Sharma MP (@VirendraSharma) September 7, 2016
The Chinese Ministry of Foreign Affairs has also issued a statement and has directed Air China to handle the situation.
"I want to emphasize the position of the Chinese government. We always hold that all races are equal and firmly oppose all forms of racial discrimination." said ministry spokeswoman Hua Chunying.
Meanwhile in India, there has been a lot of social media outrage about the incident.
We,Indians and Pakistanis need to sue Air China for maligning us.Chinatown, Gerrard Street,London W1 never safe. pic.twitter.com/CAwQ7IiYjY

— Rishi Kapoor (@chintskap) September 8, 2016
We,Indians and Pakistanis need to sue Air China for maligning us.Chinatown, Gerrard Street,London W1 never safe. pic.twitter.com/CAwQ7IiYjY

— Rishi Kapoor (@chintskap) September 8, 2016
WTF..!!! #AirChina.. Really???? https://t.co/3eLwa4hfES

— Farhan Akhtar (@FarOutAkhtar) September 8, 2016
WTF!!! This is @airchina official advice in their inflight magazine about London! #Racist #Indian #Pakistani #Black pic.twitter.com/NtiWPcYXTc

— Bobby Friction (@bobbyfriction) September 7, 2016
Also Watch
Read full article