Amma canteens, Amma movie theatre: 7 products named after Jayalalithaa that are all over Tamil Nadu right now
There's even an upcoming Amma cinema theatre that offers tickets at subsidised rates!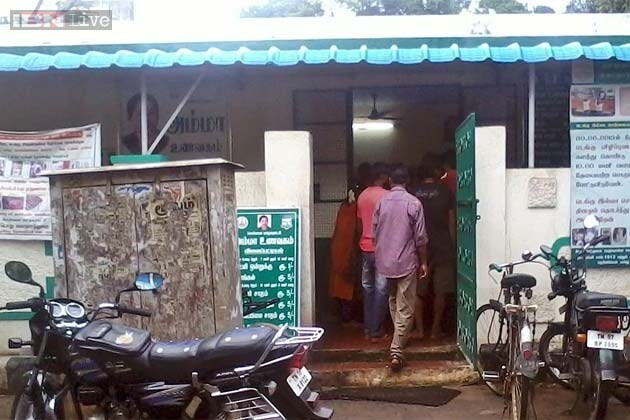 There's even an upcoming Amma cinema theatre that offers tickets at subsidised rates!
There is no end to the welfare schemes available in Tamil Nadu under Jayalalitha's rules. If you look around you'll find Jayalalitha everywhere.On her 66th birthday, the Music and Fine Arts University, which is a government run institution organised a 66-hour festival, the health department organised 660 medical camps and 66 lakh tree saplings were planted! There was even a blood donation drive on her birthday that made it to the Guinness Book with over 50,000 participants.A huge fan of Jayalalitha's, the mayor of Chennai took it upon himself to expand the reach of 'Brand Amma'. From canteens that sell idlis for one rupee and packaged water priced at just Rs. 10 for a litre, you'll find Amma everywhere you go.What's more there's even an upcoming Amma cinema theatre that offers tickets at subsidised rates! Here are the seven Brand Amma schemes that you'll find in Tamil Nadu.
####
Amma pharmacies: The Tamil Nadu state government plans to launch 10 Amma pharmacies across Chennai and 90 in the rest of the state. These medical shops will sell medicines at a subsided rate to the general public.
Amma canteens: Amma Canteens offer tiffin and lunch services at subsidised rates. Idlis are available for as less at 1 rupee and a meal of two is easily manageable in under Rs. 20 in this canteen!
Amma water: After the popularity of 'Amma canteen', Tamil Nadu Chief Minister J Jayalalithaa launched the Amma packaged water bottles, priced at Rs. 10 a litre. They are sold at bus stations in Chennai and all districts of Tamil Nadu. The water bottles, which will have stickers of the Tamil Nadu Chief Minister with "Amma" written on it, are also available on government buses.
Amma salt: Jayalalithaa inaugurated the sale of the "Amma Salt", a product of Tamil Nadu Salt Corporation Limited (TNSC) under the State Industries Department recently. The salt is available in three varieties — double fortified, refined free flow iodized and low sodium.
Amma cinemas: Movie buffs in Tamil Nadu living on a shoe-string budget had every reason to cheer after the Amma cinema theatres were announced. This announcement came as a sigh of relief for cine-goers because of the subsidised tickets it would offer. It is said these theatres will be built on vacant plots of land that Chennai Corporation owns.
Amma school bags: Branded Amma school bags were distributed to students in government schools ahead of the elections. That's not all; Jayalalitha's government also supplied free laptops to the youth to bring about a digital revolution. However, most of these laptops ended in the flea market.
Amma tea: Amma Tea is set to join the already popular Amma Canteens, Amma water, Amma salt, and Amma cinema theatres! Tea planters organised several protests following the fall of green tea pieces. 'Ooty Tea' was the name under which all cooperative tea plantations were sold. Ooty tea is sold in all ration shops to help the small level tea planters. Tea produced by TANTEA (Tamil Nadu Tea Plantation Corporation Limited) will now be sold under the name of "Amma" tea. The announcement regarding this is expected shortly. TANTEA officials are working on the final stages for "Amma" Tea.
Get the best of News18 delivered to your inbox - subscribe to News18 Daybreak. Follow News18.com on Twitter, Instagram, Facebook, Telegram, TikTok and on YouTube, and stay in the know with what's happening in the world around you – in real time.
Read full article