Andhra's Polavaram Dam Just Broke Guinness World Record for the Weirdest Reason
32,100 cubic meters of concrete was poured non-stop in 24 hours at the Polavaram dam construction site, breaking a world record for most cement poured in 24 hours.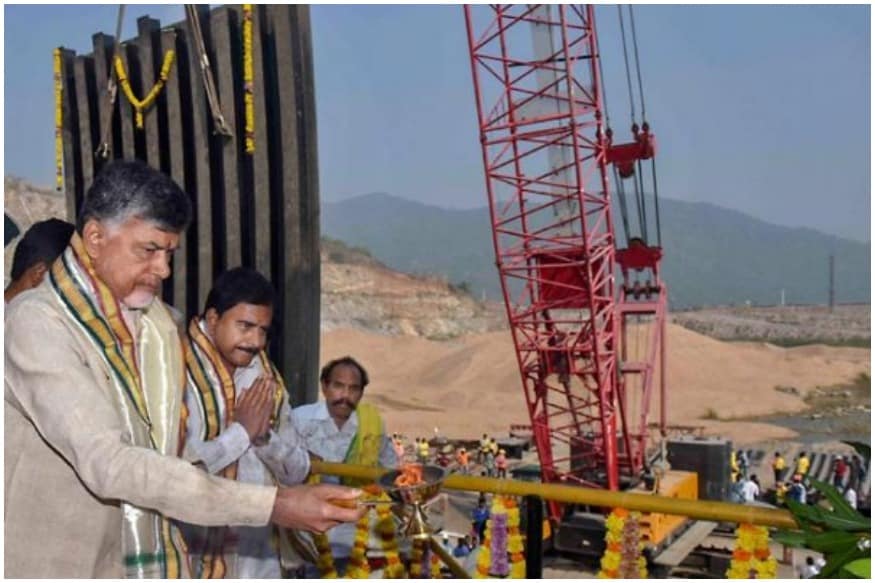 Source: PTI
The much awaited Polavaram Dam in Andhra Pradesh has just broken a Guinness World Record. But you will never guess what it's for.
The under-construction multipurpose project on the Gadavari river has been touted as Andhra's 'lifeline' that will pull the state out of its existing water crisis. And on Monday, it broke the record for the largest continuous concrete pour within 24-hours.
Yes, that's a real category.
According to a tweet by Andhra CM K Chandrababu Naidu, 32,100 cubic meters of concrete was poured non-stop in 24 hours at the dam construction site.
The lifeline of Andhra Pradesh, Polavaram project has entered the Guinness World Records today for pouring 32,100 cubic meters of concrete non-stop in 24 hours. Concrete work to make the spillway had begun at 8 a.m. on Sunday and concluded at 8 a.m. this morning.

— N Chandrababu Naidu (@ncbn) January 7, 2019
If you think we are making this up, check out the Guinness World Records site to find the 'largest continuous concrete pour' category.
Previously, the record had been held by Dubai based Abdul Wahed Bin Shabib of RALS Contracting L.L.C and Alfa Eng. Consultant who poured 21,580 m³ of cement in two days. Guinness World Record authorities have been present at the site since Sunday and captured the progress of the work via drones.
This is not the first distinction in the Polavaram multipurpose project's kitty, though. Just last week, the project bagged the Central Board of Irrigation and Power (CBIP) award for speedy execution.
So far, the Naidu government has spent about Rs 15,380.97 crore on the multipurpose project, which is expected to supply 7.32 TNC of drinking water to Visakhapatnam and 16.12 tmc of water for industrial purposes, Indian Express reported.
Centre has reimbursed Rs 6,727.26 crore of the total money spent by the state government. It is yet to give Rs 3,517.84 for the remaining expenses.
However, the dam has also faced criticism from various activists. A report in Down To Earth found that almost 400,000 people could be adversely impacted due to the irrigation project.
Navayuga Engineering is tasked with the construction of the dam, which is expected to be completed in 2019 as per schedule.
Read full article