'Angry' Girlfriend Makes Dramatic Movie Trailer After Boyfriend Fails to Respond to Her Texts
You gotta do what you gotta do.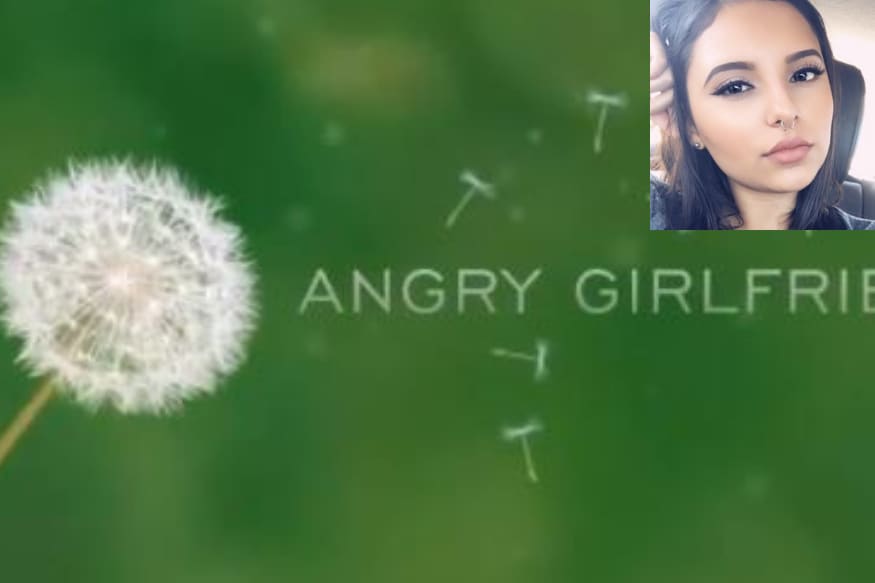 Image credits: @putang_gang / Twitter
You're all enthusiastic, making plans with your partner or friends for a movie and dinner and all you get in return is silence. What do you do? Barraging their chat with question marks or simply getting annoyed is surely one way to go. And let's be honest, no one likes being left on 'seen'. Right?
But what if someone leaves you hangry? How do you deal with that monstrosity?
21-year-old Paulina Ramirez knew exactly what to do when her boyfriend, George Giron, did not return her texts about plans to get chicken and waffles.
Boredom and creativity kicked in as Paulina, a California State University student, spent her next hour producing a full-fledged movie trailer, wondering the whereabouts of her boyfriend, and titled it: Where the F*** is George.
"He was only asleep for an hour, but I got bored and decided to make a video that might make him chuckle," she told BuzzFeed News.
And when George finally woke up, he found the video funny.
Posted on Tuesday, the trailer has been retweeted over 50,000 times and has been viewed nearly 2.5 million times.
"When your boyfriend doesn't reply so you make a trailer with all the time you have on your hands," Paulina captioned her now-viral tweet.
When your boyfriend doesn't reply so you make a trailer with all the time you have on your hands pic.twitter.com/NkqAnKsunO

— Paulizzle Ramizzle (@putang_gang) December 11, 2018
Paulina assures that she is no 'lunatic girlfriend' and the trailer was made completely out of boredom and was only a joke.
"I think people like it so much because it's relatable. But some people have taken it way too seriously they think I'm some possessive, lunatic girlfriend," she said.
"It was honestly just a joke."
People on social media had a hearty laugh about the trailer.
REWARD:$9.47 pic.twitter.com/LSfuqdqCHo

— ♡ (@xo_aela) December 11, 2018
She's really out here emptying her bank account for the one she loves

— Mohsin (@DailyMohsin) December 12, 2018
I've never been so pleased with another tweet

— Gabriela (@gonzalezgabbiee) December 12, 2018
I AM ON THE VERGE OF HYPERVENTILATING pic.twitter.com/ka7l2fPVEL

— Vanessa (@V_Sankofa) December 12, 2018
Dude why is this soo good

— Lil Miss Stogie (@StogieAlex) December 12, 2018
I love this even if i don't have a boyfriend but damn it sis this made my week

— Aya Sala (@aya_sala_) December 12, 2018
And if you're wondering what video editing software she used to make the 'professional' trailer, it was..... iMovie.
Honestly I'm surprised this even happened lmao , I just threw some shit into iMovie lol

— Paulizzle Ramizzle (@putang_gang) December 12, 2018
Yup!

— Paulizzle Ramizzle (@putang_gang) December 11, 2018
Read full article
Countdown To
Elections Results
To Assembly Elections 2018 Results