GET Stock

Quotes



As A Farewell Gift, Akola's Collector Drives Chauffeur To Office On His Retirement Day
Respect!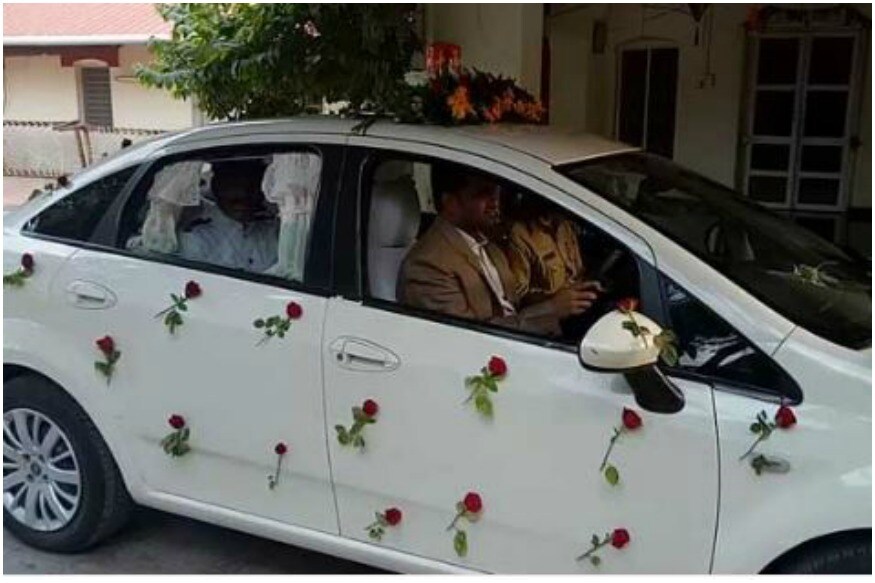 (Photo: Twitter/Maharashtra Information Centre)
In what can be termed as the most memorable day for Digambar Thak, chauffeur to collector of Akola district in Maharashtra G Sreekanth, was driven to office by the collector himself on the final day of his duty.
The 58-year-old Thak, who has reportedly given 30 years of his life serving as chauffeur to 18 collectors of Akola district, was given a fitting, unusual and a rather touching farewell gift by his current employer, Sreekanth.
On Thak's last working day, he was dressed in his usual white uniform and was ready to take Sreekanth to office. But something unusual happened when the collector took to the driver's seat and asked Thak to sit in the back seat of the car.
Sreekanth even had a farewell ceremony planned for Thak in his office.
An image of the collector driving Thak to office was posted on Maharashtra Information Centre's official Twitter handle.
Akola Collector G Sreekanth gave Great farewell to his driver Digambar Thak on his retirement day by driving himself.Thak was seated on back pic.twitter.com/WalWzpDXXe

— MAHA INFO CENTRE (@micnewdelhi) November 4, 2016
Soon after, a lot of appreciation poured in for Sreekanth whose small yet powerful gesture had given a lifetime memory to Thak.
Also Watch
Read full article