Bacardi NH7 Weekender set to kick-off at Buddh international circuit
The fourth edition of the two-day festival featuring over 200 bands across six stages began in Pune.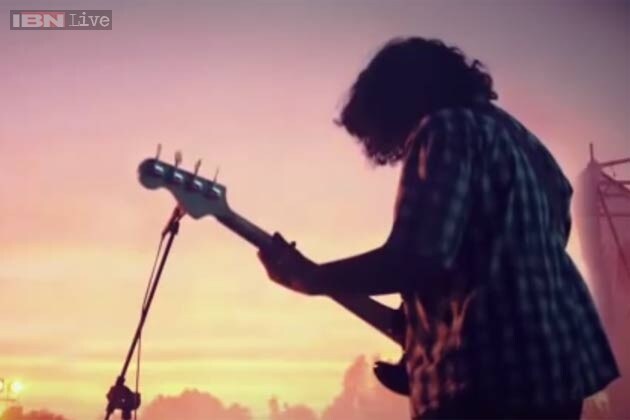 The fourth edition of the two-day festival featuring over 200 bands across six stages began in Pune.
New Delhi: "How many days left?" Raziya Khan asks her friend while travelling in the metro. Her friend counts the days on her fingers '26, 27, 28, 29...' and almost squeals with a child-like excitement "hey that's 4 right? Just 4 more days to go. Pinch me!". Jokes, Giggles, plans and sheer excitement is what follows.
Quite evidently, Raziya and her friend belong to the group of music lovers, party animals and college-goers in Delhi who are all set to party this weekend. Ask them where and pat comes the reply - NH7 Weekenderrr.
Popularly known as India's happiest music festival, NH7 Weekender is all set to kickstart at Buddh international circuit in Greater Noida on November 30. The fourth edition of the two-day festival featuring over 200 bands across six stages began in Pune, travelled to Bangalore and will now hit Delhi before it ends in Kolkata in December.
Around 60 artistes will be performing in Delhi. Funk legends Chic feat. Nile Rodgers, metal giants Meshuggah, prominent alt-rock band MUTEMATH, Grammy-nominated producer J.Viewz, electro hip-hop artist Michal Menert are some of the international artistes who will set the ball rolling.
But expectations are no less with performances by young Indian bands and well-known singers like Kailash Kher and Lucky Ali.
"I am dissapointed Raghu Dixit project will not play in Delhi. But, I am expecting that Kailash Kher and Lucky Ali will set The Dewarists on fire," said Ankita Raina, a second year DU student. However, her friend and college-mate Ashish Rajan is quick to intervene. "I was reading about artistes. There are some new faces like Prateek Kuhad Collective, Nischay Parekh which is interesting. And of course, Dualist Inquiry Band is one of my favourites. I heard them play at Sunburn this year," he said.
THE RIDE TILL THE VENUE AND WHAT AWAITS YOU THERE!
Thousands of fans like Ankita and Ashish will be welcomed at the the larger-than-life look and feel of the venue with a six-stage set-up : BACARDI Arena (main stage hosting headliners), The DEWARISTS (Indian, folk and world music), ERISTOFF Wolves Den (for live electronica), MTS Other Stage (singer-songwriters and young bands), BREEZER Dub Station (reggae and dub acts), and a new addition this year - Red Bull Tour Bus (indie bands and emerging artistes). A sneak peak into the stages and artistes at the venue is available on YouTube.
Some of the arrangements reflect the conscious effort of the organisers to give its long time fans a rewarding and memorable experience. To begin with, one of the common complaints by people is with regard to the inaccesibility of the venue. "I went for Sunburn this year. There's no doubt I enjoyed the event but travelling all the way from Gurgaon to Greater Noida in a metro is such a pain. Once you get off at the last station Noida City Centre, the venue is still 39 kms away. And, the entire stretch is silent and deserted," says Nisha Parekh, a resident of Gurgaon who calls the travel not only inconvenient but expensive and unsafe too.
Another weekender fan Kunal Chopra doesn't mind the distance, his problem is "Winters are here!". "It's going to be freaking cold at night. Of course, I can't come back in the metro. I'll take a cab back home" he said.
However, the organisers seem to have already anticipated receiving such complaints which is why companies like Grallo and Soundtrot have have tied up with Bacardi this time to provide fans with transport facilities.
"There will be shuttle buses, taxi sharing and carpool options for people in the heart of the city to travel to the festival, as well as tie-ups with hotels for people coming from out of town," said Founder and CEO of OML, Vijay Nair.
"We really want to focus on the fan's experience, and get that right. A lot of effort has also been put on the art and decor at the festival this time. We have official Bacardi NH7 Weekender merchandise. So, you will see a lot of Bacardi bean bags floating here and there which will add to the look and feel," Vijay added.
On reaching the venue, fans who are ready to shell out some extra money can go around a range of stalls such as Below the Belt- with funky boxers, night shorts and pyjamas; Plain White Tee - a stall that will offer white t-shirts with fun designs on them; Dark Reflections - with trinkets from around the world; Funk Dori - with hand-painted sneakers to hair clips; and The Ribbon Factory - with handcrafted hair accessories. Products such as mugs and shot glasses will be offered by a range of stalls including Ek Do Dhai, Oink and Marroon. There's also a PETA Youth stall, for festival attendees who'd like to show their support to the NGO's efforts in spreading awareness about animal rights issues.
Also, the MTS Discover Lounge at the festival will have charging stations for electrical devices. For the gamers, there will be 'Guitar Hero' set up at the lounge and the highest scorer at this will get to take on a guitarist from one of the biggest acts at the festival, and the winner of this battle will win a PlayStation3.
ONLY 9,000 TICKETS ON SALE THIS YEAR. NO NEED TO HURRY!
New stages have been introduced, ticket prices are the same as last year but the organisers have reduced the number of tickets to 9,000 in each city this year. Why?
Vijay Nair's answer to it is "the NH7 weekender 2013 is all about honouring its long-time fans".
"We wanted to scale down this year to focus on providing the best experience to festival go-ers before we scale up in the future. A lot of people buy tickets for the festival as soon as they're announced, and that's great, so if you buy tickets a little in advance, there's no way you'll be disappointed. This year, we printed t-shirts for the first 200 people who bought tickets, with their number and we gave those away to them. It's the little things that make people keep coming back to the festival, and we'd like to be able to give our long-time fans a really happy, memorable experience," he said.
Surprisingly, with just two more days left for the festival to begin, tickets are still available at NH7 website and Bookmyshow.
Price: Rs 3,750 for a Season Pass, Rs, 3,000 for a Season Pass for the NH7 Community and Rs 1,500 for an Under-21 Season Pass.
For those who want to sit back home or the unlucky fans who are not able to get tickets for themselves can watch some live performances online on NH7 weekender's website or its Facebook page.####
Get the best of News18 delivered to your inbox - subscribe to News18 Daybreak. Follow News18.com on Twitter, Instagram, Facebook, Telegram, TikTok and on YouTube, and stay in the know with what's happening in the world around you – in real time.
Read full article