Black Mirror and Netflix to Unwrap Secret New Movie on December 28; Here's What We Know
Netflix dropped a non-announcement that a new Black Mirror episode will be releasing on December 28.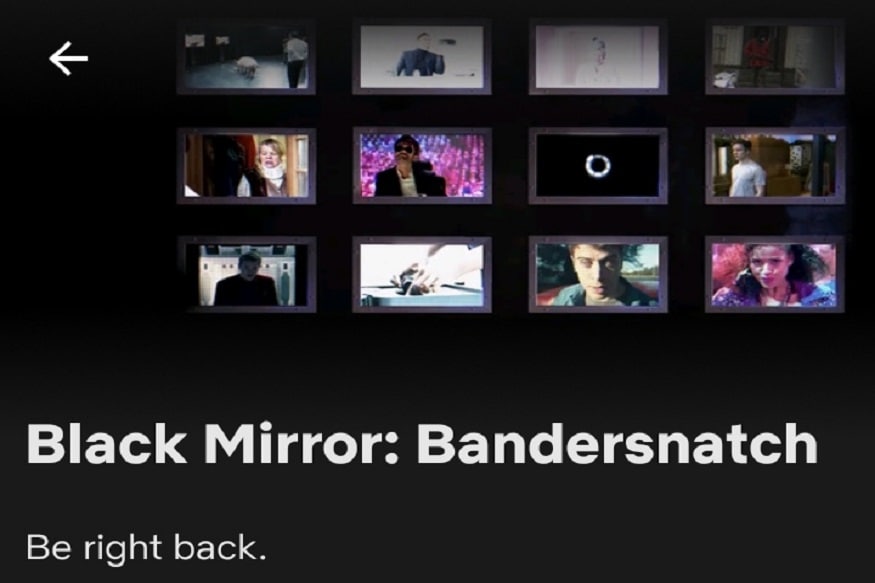 (Image: Netflix)
If 2018 wasn't surreal enough, Netflix and Black Mirror have come together to make our send-off a little weirder. The streaming service dropped a non-announcement that a new Black Mirror episode will be releasing on December 28. And we literally mean a non-announcement, as this little nugget only came about as the result of a hyper-vigilant Reddit and (presumably) Netflix user, who spotted a separate Netflix page titled 'Black Mirror: Bandersnatch', which is listed as apart from the show's existing 19 episodes.
Bandersnatch is weird for many reasons, not least its name, which a vague recollection of children's literature informs me (fine, I lied, I Googled it) that it is a fictional creature from Lewis Carroll's Through the Looking Glass.
The tagline of the episode, placed under the frustratingly still image, reads Be Right Back, which was also the title of the first episode from the show's second season which dealt with themes of loss and dealing with grief through the story of a young woman using an artificial intelligence to communicate with a simulation of her recently deceased boyfriend. Many critics consider it to be the best episode from the show's five seasons.
This cryptic little clue referring to second chances becomes more urgent when you consider that this episode is supposed to be the first of Netflix's new choose-your-own-ending episodes, which will literally give you, the viewer, the choice to decide, how the story will end.
The Los Gatos, California-based company is developing specials that will let its users decide the next storyline, Bloomberg had earlier reported, citing people familiar with the matter.
The first project of the new lineup had been expected to be released by the end of this year, and Netflix's popular sci-fi show Black Mirror was to have featured an episode under this project. Now it turns out that Bandersnatch won't be a part of season 5, but instead be its own standalone 'holiday special' of sorts, a format that the dystopian anthology series had experimented earlier with, in 2016's White Christmas.
In any case, since it beamed up on to the Netflix platform, the show's creator Charlier Brooker hasn't shied away from extending the run time of certain episodes. From earlier seasons, both San Junipero and U.S.S. Callister ran well beyond a typical show's length, and as a result, both scooped up Emmys for "Best Television Movie".
Read full article
Countdown To
Elections Results
To Assembly Elections 2018 Results