GET Stock

Quotes


Barack Obama Meets Alex Who Offered Help To The Boy In The Ambulance
Heart-warming.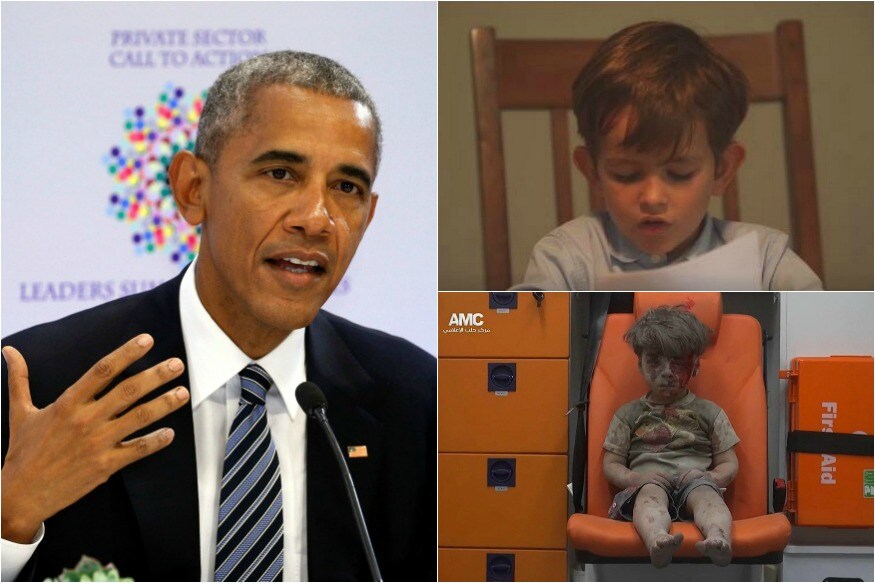 (Photo: Reuters/Facebook)
Remember six-year-old Alex Myteberi, who offered shelter to Omran Daqdeesh, the five-year-old boy in the ambulance? Daqneesh had become an iconic image of the horrors that unfolded in Syria after he was pictured covered in dust and blood in Aleppo.
Well, Myteberi recently met outgoing-President Barack Obama at the White House.
Myteberi and his family, including his younger sister, were visiting the White House when Obama thanked him for being nice and kind.
"You being so nice, and kind, hopefully makes other people think the same way. So, I was very proud of you," Obama told Myteberi.
The meeting between Obama and the six-year-old was recorded and a short clip was posted on the verified Facebook page of the White House.
Earlier this year, Myteberi wrote to outgoing-President Barack Obama, urging him to bring Daqdeesh to his house so that they could stay and play together.
"Dear President Obama, remember the boy who was picked up by the ambulance in Syria?" Alex asked in the video. "Can you please pick him up and bring him to our home?"
Alex said he has a friend at school from Syria, and "we can all play together".
Obama spoke about Myteberi's during his speech at the Leaders Summit on Refugees at the United Nations in September.
"The humanity that a young child can display who hasn't learned to be cynical, or suspicious, or fearful of other people because of how they look or where they're from or how they pray," said Obama, adding "We can all learn from Alex."
Also Watch
Read full article