Pokemon Go, the phenomenon that has the entire world out on the streets, literally, has been termed 'anti-Islamic' by a prominent dargah in Uttar Pradesh's Bareilly.
According to a Times of India report, the Dargah-e-Ala Hazrat in Bareilly has issued a fatwa, an Islamic decree, against the location-based augmented reality game, terming it anti-Islam and "one which promotes violence and the devil's schemes".
Although the game, which is now one of the most-used app in the world, is fun, it raises safety concerns as it transforms real world locations into Pokemon arenas to catch the characters.
There is so much craze for the game worldwide that people have been found playing the game even while driving, causing injury to others and also to themselves. There have been various reports of governments from across the world showing concern over security issues related to the game.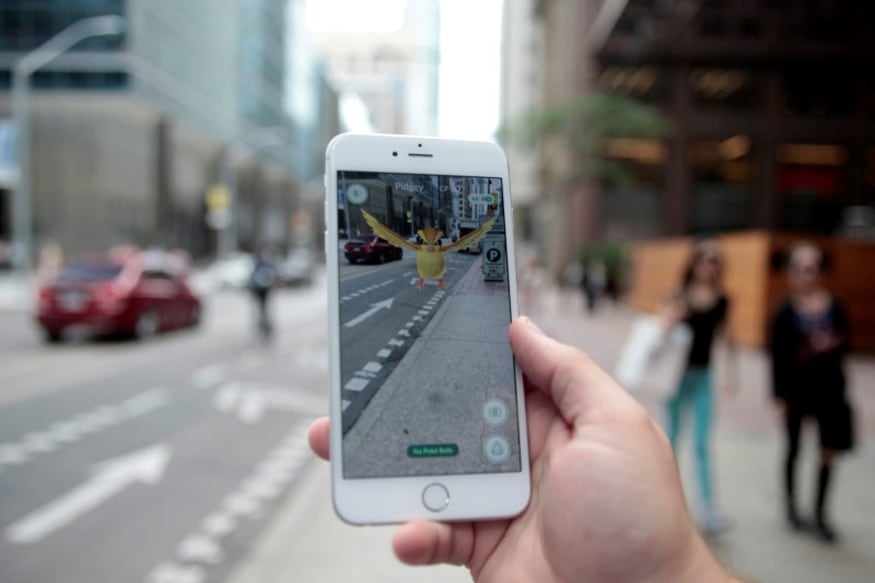 A "Pidgey" Pokemon is seen on the screen of the Pokemon Go mobile game. (Image: REUTERS/Chris Helgren)
But this particular decree by the dargah was issued after a significant number of followers sent in questions viz-a-viz the game from various parts of the world. The cleric who issued the fatwa was of the view that the game is un-Islamic in the sense that while people remain glued to their phones searching for Pokemons, they may enter religious places while worshippers are praying, causing a law and order situation.
Mufti Mohammed Saleem Noori, spokesperson of the Barelvi seminary and the cleric who issued the fatwa was quoted telling Times of India, "There is a possibility that players might enter religious shrines while prayers are on. It might create law and order problems."
A virtual map of Bryant Park is displayed on the screen as a man plays the augmented reality mobile game 'Pokemon Go' by Nintendo in New York City, US, July 11, 2016. REUTERS/Mark Kauzlarich/File Photo
Mufti was also quoted as telling Hindustan Times in an interview that he could find three anti-Islamic factors related to the popular game. "Firstly, the player puts his life in danger while playing the game. Secondly, the actors (Pokemon) in the game keep moving from one place to another which breaches the privacy of other people and lastly the players get so involved in the game that they forget about their duties. All these aspects are against Islam and Islamic ideology."
He also added that the game is a potential threat to the security of the country.