Bengalis Are Losing Their Mind Over This Brilliant Song on Fish Curry
'Good for my tummy and good for my soul'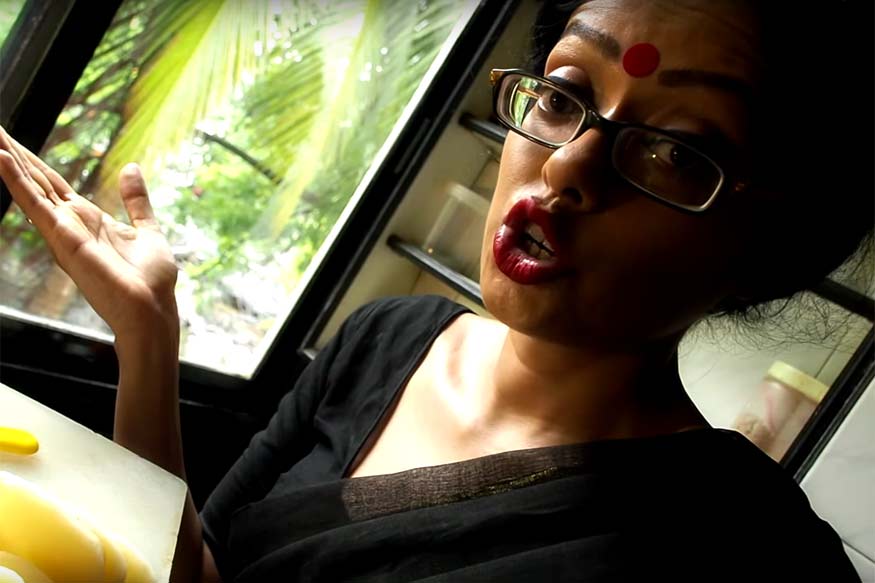 'Good for my tummy and good for my soul'
Every Bengali is brought up on the staple diet of fish curry aka macher jhol and rice. While the celebrated dish has variations, the good old macher jhol never disappoints. It is that one comfort food that most Bengali falls back on in sickness and health. It is that one dish which every child in a Bengali household is fed (sometimes force- fed) ever since he utters his first words. Taking this eternal love to the internet and the world at large is music composer, producer and singer Sawan Dutta. Dutta, a video blogger, writes and sings on 'anything and everything'. While she has been vlogging about things for a while, it is her latest song, aptly title Macher Jhol that has got Bengalis across the world playing her video on a loop. The song not only explains Dutta's and perhaps the entire Bengal's obsession for fish curry, but also gives a lyrical recipe for those who want to make it at home. A hilarious take on how the fish is for the 'soul' as well as for those suffering from acidity (ombol), Macher Jhol strikes a chord with every Bengali. Watch the video here. You will be humming along in no time!
Twitter has been lauding the brilliant video for its humour and apt lyrics.
A classic Bengali recipe, set to music and sung in good Bangla English. Macher jhol, the song:https://t.co/6Evh97cAjF via @chakraview

— Samrat X (@MrSamratX) July 24, 2016
Gotta share this (esp for all my Bengali friends & those who love Bengali food & Macher Jhol) An ode ... https://t.co/q4ddbZsbaU

— Radha Khan (@70kha) July 23, 2016
From the makers of Boroline, comes another Bonglish epic: Machher Jhol! https://t.co/W7U3BF434i

— Diptakirti Chaudhuri (@diptakirti) July 22, 2016
If you are stuck for what to cook for lunch/dinner, Macher Jhol is always the answer. Quirkiest recipe song ever! https://t.co/mVe7zQTCbM

— Sudeshna (@sudeshnashome) July 25, 2016
This Ballad Of Macher Jhol Will Awaken Your Inner Chef #food #humour #Bengali #Kolkata https://t.co/hkWuXBH2D3

— Somak Ghoshal (@somakghoshal) July 26, 2016
Get the best of News18 delivered to your inbox - subscribe to News18 Daybreak. Follow News18.com on Twitter, Instagram, Facebook, Telegram, TikTok and on YouTube, and stay in the know with what's happening in the world around you – in real time.
Read full article