'Bi Till The Day I Die': Stephanie Beatriz of 'Brooklyn Nine-Nine' Pens a Moving Essay on Her Bisexuality
'Im choosing to get married because this particular person brings out the best in me. This person happens to be a man. I'm still bi.'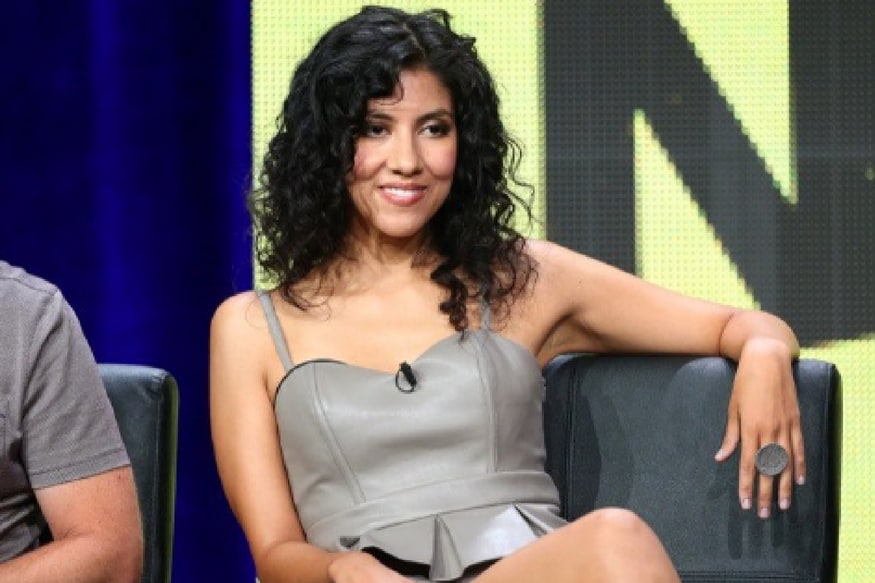 Source: Twitter
You can probably think of umpteen reasons to absolutely love, adore, even worship the TV series-- Brooklyn Nine-Nine and all its characters.
Let us give you another one.
Stephanie Beatriz.
More readily known as Detective Rosa Diaz from Brooklyn Nine-Nine which was recently cancelled by Fox before NBC picked it up for a sixth season, just wrote the most fantastic essay on GQ Magazine explaining why marrying a man doesn't make her any less queer.
"I'm choosing to get married because this particular person brings out the best in me. This person happens to be a man. I'm still bi," she writes on GQ.
Beatriz's bisexuality was something she revealed to her co-workers during the course of the show. This inspired the writers to dedicate two full episodes to Rosa's coming out as bisexual.
After a series of extremely fortunate events — including Beatriz formally coming out to fans on Twitter — it was officially written into the show.
So, when the tough, intimidating, and often unpredictable detective came out as bisexual in episodes 99 and 100, fans went wild. (We'll be kind enough to not spill any more beans with spoilers!)
"Bisexuality often needs an explanation. It isn't something you can often "read" on a person…People's sexuality is often defined by who we're partnered with at any given moment, which can be a frustrating limitation for me," writes Beatriz.
Beatriz is engaged to Brad Ross and is expected to tie the knot soon.
The heartwarming essay seems to have resonated with hundreds of people world over who feel like the actor's experience are quite similar to their own.
"Bisexuality often needs an explanation. It isn't something you can often "read"on a person,& because of that bi people sometimes feel like an invisible part of the LGBTQIA community." Sending love to all bi folks celebrating #Pride this weekend! https://t.co/iNBUO6kANB

— National Center for Lesbian Rights (@NCLRights) June 21, 2018
"But I'll be bi till the day I die, baby, and I vow to myself to always sing that truth." Thank you @iamstephbeatz. This is everything. #StillBisexual https://t.co/CEWvc57jmq

— Helen Parshall (@PartiallyHelen) June 21, 2018
being bi is very complicated & i always feel not straight enough and not gay enough simultaneously & kinda guilty if i have a crush that isn't gay like im letting down the team anyway happy #PrideMonth! @iamstephbeatz is an angel & my crush 4everhttps://t.co/8rkzbXJveG

— gemini emo (@aislina) June 21, 2018
YES. I struggle with this every day because I just happened to fall in love with a man. Thank you @iamstephbeatz for being a queer national treasure. https://t.co/RpbCFLUyjt

— Chrissa Hardy ‍♀️ (@chrissahardy) June 21, 2018
(This is me!)@iamstephbeatz, I felt the same when I went to my 1st DC Pride this year. Married to a man, took 34 years to come out cause I didnt think I "belong". So glad I did! Took my 5yro daughter & my 70yro mom, my #support crew! Thanks for giving us a voice! #bivisibility https://t.co/wBzrQGZjNq

— Annie Saul (@Saulgood24) June 21, 2018
And with that, Happy Pride Month to you!
Get the best of News18 delivered to your inbox - subscribe to News18 Daybreak. Follow News18.com on Twitter, Instagram, Facebook, Telegram, TikTok and on YouTube, and stay in the know with what's happening in the world around you – in real time.
Read full article