Fair But Ugly: Blac Chyna Comes Under Fire for Promoting Skin Whitening Product
Nigeria, much like India, and several other Asian and sub-Saharan countries, is prey to a culture that celebrates 'fair' skin, believing lighter tones signify beauty and, yes, marriageability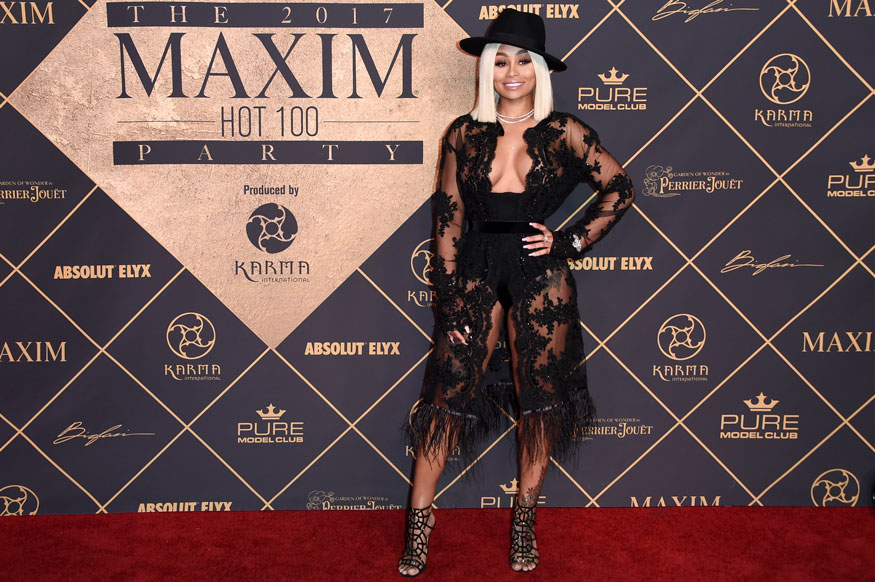 Representative Image (Image: AP)
Blac Chyna, the US reality TV star, most famous for her feud with the Kardashian clan, is facing immense social media backlash ever since she announced her collaboration with a beauty brand called Whitenicious to launch a face cream in Lagos, Nigeria.
Nigeria, much like India, and several other Asian and sub-Saharan countries, is prey to a culture that celebrates 'fair' skin, believing lighter tones signify beauty and, yes, marriageability, especially in societies that still have a tradition of arranged marriages.
Many beauty product companies have taken advantage of this mindset, in order to push their skin whitening and bleaching products, and so perpetuating the bias in a vicious cycle. Of late, however, there has been a significant pushback to the notion of 'fair is lovely' with activists, keyboard warriors and just ordinary people calling out companies that promote that idea.
It's perhaps no surprise then that Blac Chyna, an African-American woman who has so far intergrated her ancestry into her 'brand' name, is being derided for the hypocrisy of pushing a product that tries to dilute the dark.
See some of the reactions below:
saw a couple tweets stating "please learn the difference between bleaching and lightening"....let's STOP acting like this advertisement, and company as a whole, ("whitenicious") does not promote "lighter is better" mentality.

We all have brains. Let's not be obtuse pic.twitter.com/pTlrzOV1rs

— La Bronze James (@jackieaina) November 21, 2018
Shoutout to @chakabars for drawing attention ✊🏽Lagos, DO NOT support @BLACCHYNA & her nonsense. They only want to make profit on a false beauty ideal that is forced upon You. You are beautiful the way You are. Black is beautiful. Wear Your skin like a crown #LoveYourMelanin pic.twitter.com/mrVaH6zFJU

— Leon Balogun (@LeonBalogun) November 21, 2018
#LoveYourMelanin https://t.co/Qlj5OcDNbl

— Lady Voldemort (@theRsyndrome) November 21, 2018
You got the audacity to show up with you plastic body, brain and product. Do you how much people got cancer bc of skin bleaching in Africa? Why can african stay natural? You really the lowest bottom.@BLACCHYNA

— A Bantu Goddess🇨🇩 (@Nyomi__e) November 20, 2018
Everyone from the average social media user to celebrities are calling out the reality TV star as well as the brand for their blatant hypocrisy, including Jameela Jamil, the breakout star of critically acclaimed sitcom
The Good Place
, and who is of Indian and Pakistani descent.
My culture are so guilty of this. They sell creams to back up the LIE they tell little girls and boys that dark skin isn't beautiful. I just feel sad when I see anything that encourages and profits from self hatred. Dark Skin is beautiful. ❤️https://t.co/b0r8qqmnbP

— Jameela Jamil (@jameelajamil) November 21, 2018
I have a personal vow with myself to avoid arguing with other BW on social media however @BLACCHYNA you're a dickhead for this. As a BW and as a Nigerian I think you're vile for being complicit in something so damaging. Bleaching creams are not cool. pic.twitter.com/qgS2tBwcyX

— Kelechi Okafor (@kelechnekoff) November 20, 2018
.@BLACCHYNA is traveling to Nigeria to promote a skin lightening cream called Whitenicious.

You heard right, BLACchyna selling WHITEnicious skin bleaching cream to Africans.

You can't make up this kind of buck dancing, foot shuffling, tomfoolery.

https://t.co/TbbAYp6ibl

— Bishop Talbert Swan (@TalbertSwan) November 21, 2018
Read full article
Countdown To
Elections Results
To Assembly Elections 2018 Results