GET Stock

Quotes


Bob Dylan Wins Nobel for Literature: Top 10 Songs to Celebrate the Genius That He Is
The times they are a-changin'.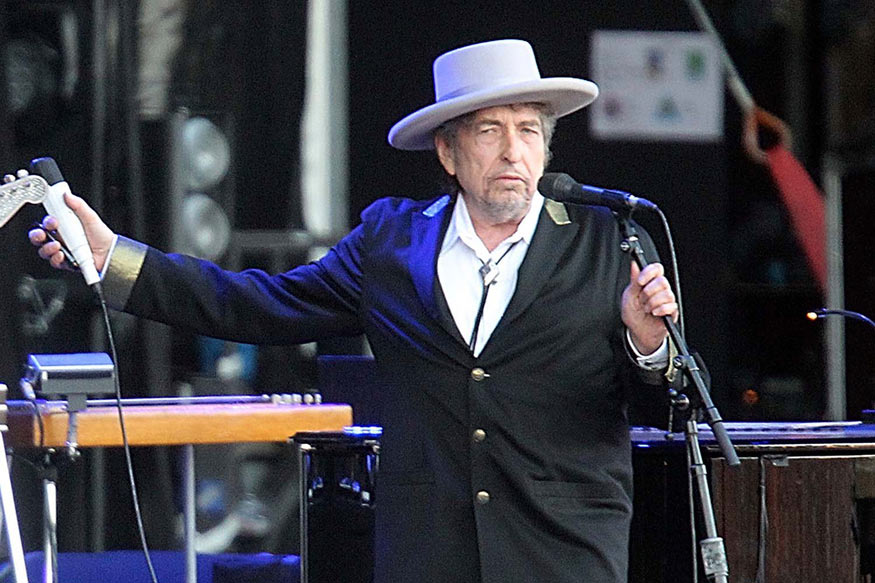 Image via AP.
"Every songwriter after him carries his baggage", U2 front man Bono had rightly said about legendary musician Bob Dylan. Writer, composer and singer Bob Dylan has inspired musicians across the world with his soulful, though provoking music for over five decades. His music has been a tool for social change, with some of his songs becoming anti-war anthems. The man's songs have hadd political, social, philosophical influence and he is till date considered a cult in soft rock and pop music.
When his name was announced on Thursday morning as the recipient for 2016 Nobel Prize for literature, it was met with loud gasps and cheer in the room. The Swedish Academy cited that Dylan, the first song writer to receive such a coveted award, was selected "for having created new poetic expressions within the great American song tradition."
And what better way to celebrate the day than to listen to the legend himself. Here are the top 10 songs by Bob Dylan to celebrate and understand the genius that he is.
The Times They Are a-Changing
Positively 4th Street
Knockin` On Heaven`s Door
Like A Rolling Stone
Blowin' In The Wind
Desolation Row
Mr Tambourine Man
Tangled Up In Blue
Just Like A Woman
It's Alright Ma (I'm only bleeding)
Also Watch
Read full article