Halloween Special: 'Breathing Forest' in Canada Has Left the Internet Gasping for Air
It's a scary world we live in.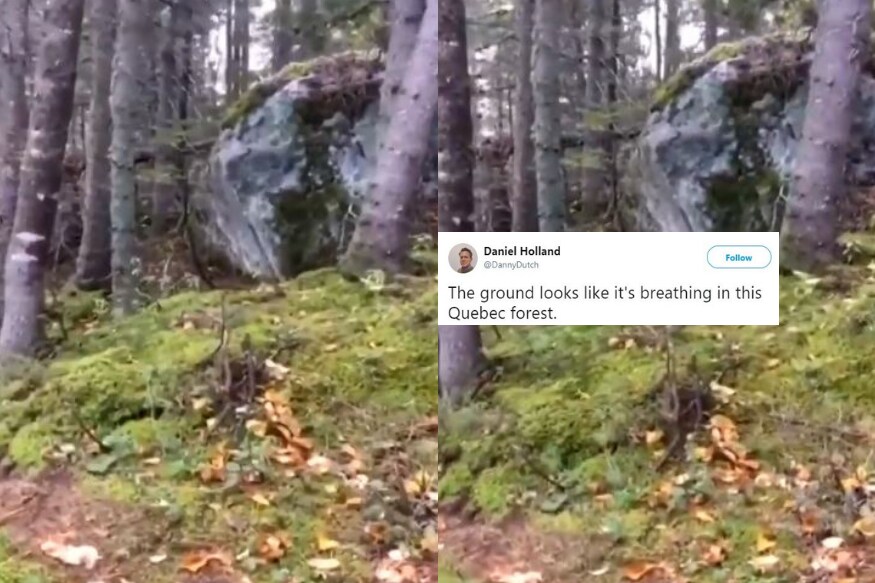 Image credits: @DannyDutch / Twitter
The Internet is a hub for spooky videos. Remember those strange clown sightings in the US and Canada?
This time around, the 'other-worldly' things have nothing to do with creeping out netizens. A video of a 'breathing' forest has managed to rattle social media users. Because what's scarier than nature, right?
Shared by user @DannyDutch, the video shows trees moving and the ground shaking violently in the Quebec forest in Canada. More aptly put, the woodland appears to be inhaling and exhaling, mimicking human beings.
"The ground looks like it's breathing in this Quebec forest," Daniel wrote.
The ground looks like it's breathing in this Quebec forest. pic.twitter.com/AeETAYJOdN

— Daniel Holland (@DannyDutch) October 20, 2018
Everyone loves debunking a mystery, right? Twitterati came up with their own theories about the 'breathing' forest.
Nah dis a Pokemon

— Chill (@FuckDetroit) October 20, 2018
Marjory from Fraggle Rock done snapped. pic.twitter.com/EjzPYLTVPs

— Spooky Spice (@orimental) October 20, 2018
October 20, 2018
October 20, 2018
It's a giant turtle, don't even try to convince me otherwise pic.twitter.com/7dykFRC9tX

— Josh (@JAm29JOSH) October 20, 2018
NO! NO! NO! WTF is down there??? pic.twitter.com/MeeDRCiAKO

— Dre Everyday (@Dre_Everyday) October 20, 2018
Other people were really scared.
this is both terrifying and interesting at the same time

— rあfa #mono (@illicit_bts) October 20, 2018
October 20, 2018
October 20, 2018
As much as we wished we were in The Lord of The Rings universe, science has an answer to such phenomena.
A certified arborist (or a tree surgeon), Mark Vanderwouw, debunked the mystery 6 years ago when a similar video had unearthed. Speaking to The Weather Network, the expert revealed it was nothing but an optical illusion and it had nothing to do with the 'breathing' aspect.
"During a rain and windstorm event the ground becomes saturated, 'loosening' the soil's cohesion with the roots as the wind is blowing on a tree's crown," Vanderwouw said.
"The wind is trying to 'push' the trees over, and as the force is transferred to the roots, the ground begins to 'heave'. If the winds were strong enough and lasted long enough more roots would start to break and eventually some of the trees would topple," he concluded.
Get the best of News18 delivered to your inbox - subscribe to News18 Daybreak. Follow News18.com on Twitter, Instagram, Facebook, Telegram, TikTok and on YouTube, and stay in the know with what's happening in the world around you – in real time.
Read full article