"You'd be so much prettier if you just smiled :)" is probably something every girl has heard at some point in their lives, irrespective of where they have grown up.
We've been taught all our lives about how a 'proper girl' should act. Don't get angry, don't throw a fit, keep calm, don't raise your voice, nobody likes a girl who frowns - the list is endless. And if you happened to escape these forced social norms, you're still caught in the cycle where other people task it upon themselves to re-enforce it onto you, whether it is in the form of a misplaced compliment, or a cat-call as you're walking down the street.
The entire concept of labelling women as having "resting bitch-face" comes from this larger phenomenon that a woman is expected to be smiling and hospitable - and anything other than accommodating and amicable is seen as a problem.
And this doesn't limit itself to telling people you meet in real life. Women on the Internet are also victims of the same phenomenon. After the Captain Marvel trailer released, someone on the Internet felt the need to convey this message to Brie Larson.
Except- they took it a step further. They went and photoshopped smiles onto Brie Larson's posters of Captain Marvel.
And people weren't too pleased about it.
Women get told to smile all the time, by people who aren't owed a smile, but just want to see a smile. It's like saying "It's more important for you to please me than it is for you to have space to feel your own emotions." — Kathy Washburn Bunn (@McKathlin) September 20, 2018
Yeah, i'm sure you would be smiling if one day you woke up falling from the sky, couldn't remember anything and had bizarre flashbacks of a life you don't remember

— Luan⭕... that's it, that's the username (@T0bby_br) September 20, 2018
Uhh, I've heard SO many dudes say: "Brie Larson doesn't look like she's having 'fun'. She's too serious."Translation: "Pretty girls should smile more"Fellas, please be mindful that these comments reinforce gender stereotypes. Help change culture expectations.#CaptainMarvel pic.twitter.com/gvgIQVafQf

— Tony B Kim (@Crazy4ComicCon) September 19, 2018
Someone legit edited #Captainmarvel face so she could "smile more" and ppl in the comments are saying this looks better.This is fucking wild, no one did this to Thor or Captain America. Y'all don't want women to have any agency. https://t.co/8CoxPlIqcw

— valerie (vza) complex (@ValerieComplex) September 19, 2018
So creepy. SO weird. These manchildren are so afraid of a reality they can't control. Shifting attitudes that don't cater to and favor their lame interests are going to swallow them whole soon and I look forward to that day. I hope Captain Marvel NEVER SMILES. Just to piss em off

— Brandon T. Snider (@BrandonTSnider) September 19, 2018
Someone even took to using the same app the original poster did, to Photoshop smiles onto male superheroes in the Marvel Universe.
I saw some dude use an app to make Carol Danvers/Captain Marvel smile more, so I thought I'd do the same with the male Marvel superheroes.

I think we can all agree that this is a totally normal, non-creepy thing to do. pic.twitter.com/jLONpjGQch

— David Chen (@davechensky) September 20, 2018
The first season of Jessica Jones literally had a villain that used mind control to force the female protagonist to smile. Aside from this, Jessica Jones was pretty stoic most of the time. Not a lot of smiling. The show was wildly successful. Captain Marvel will be too. https://t.co/dAZObR9oM8 — Nick Ulanowski (@StarvingAuthor) September 19, 2018
Brie Larson caught onto this unfolding on social media and shared these re-imagined posters on her Instagram story, highlighting the ridiculousness of asking a woman, much less a fictional superhero to 'smile more.'
Here are the stories vs the original marvel posters.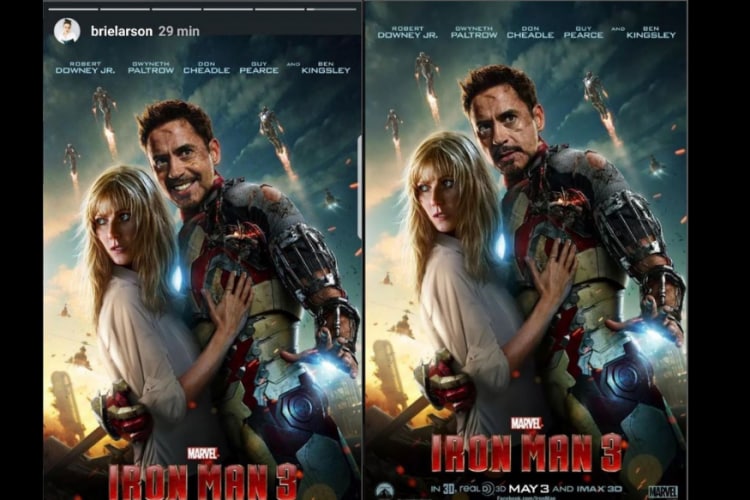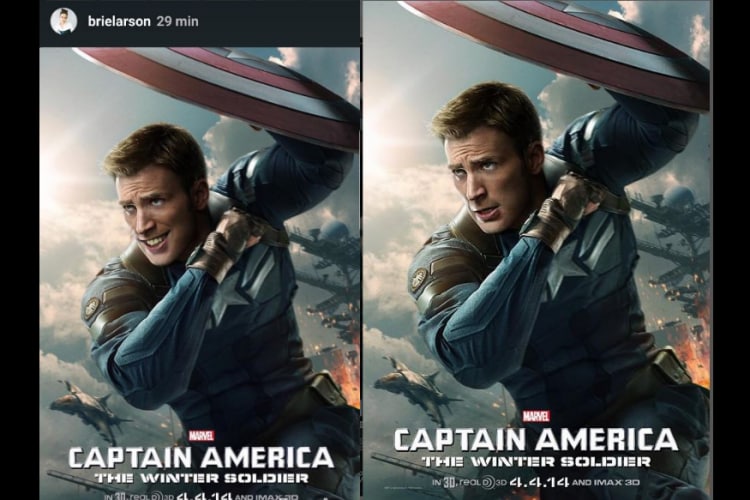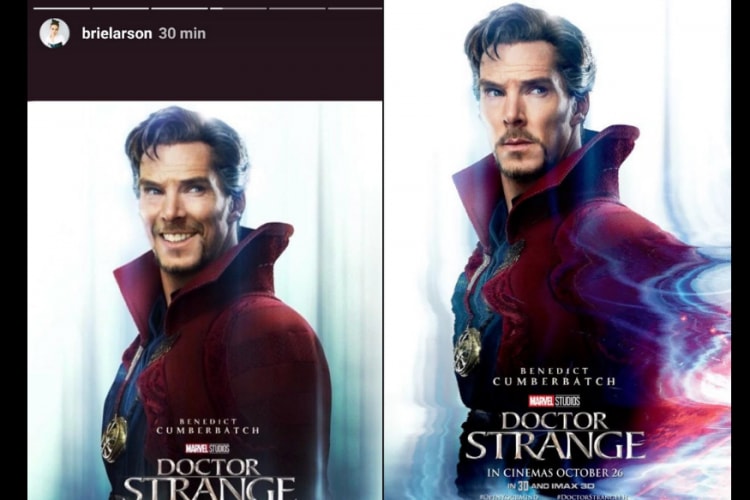 She followed up this series of story with one more.
This is not the first time people are speaking up about the debate on "women should smile more." It has been discussed, and ridiculed for its intent several times over. If only, men started to actually notice and acting on it.
But for the next time someone tells you to smile more, we have a recommendation:
Captain Marvel is set to be released on March 8, 2019.